ever wondered...
What happens at Inkari when you order an Inkari alpaca for the 2nd time?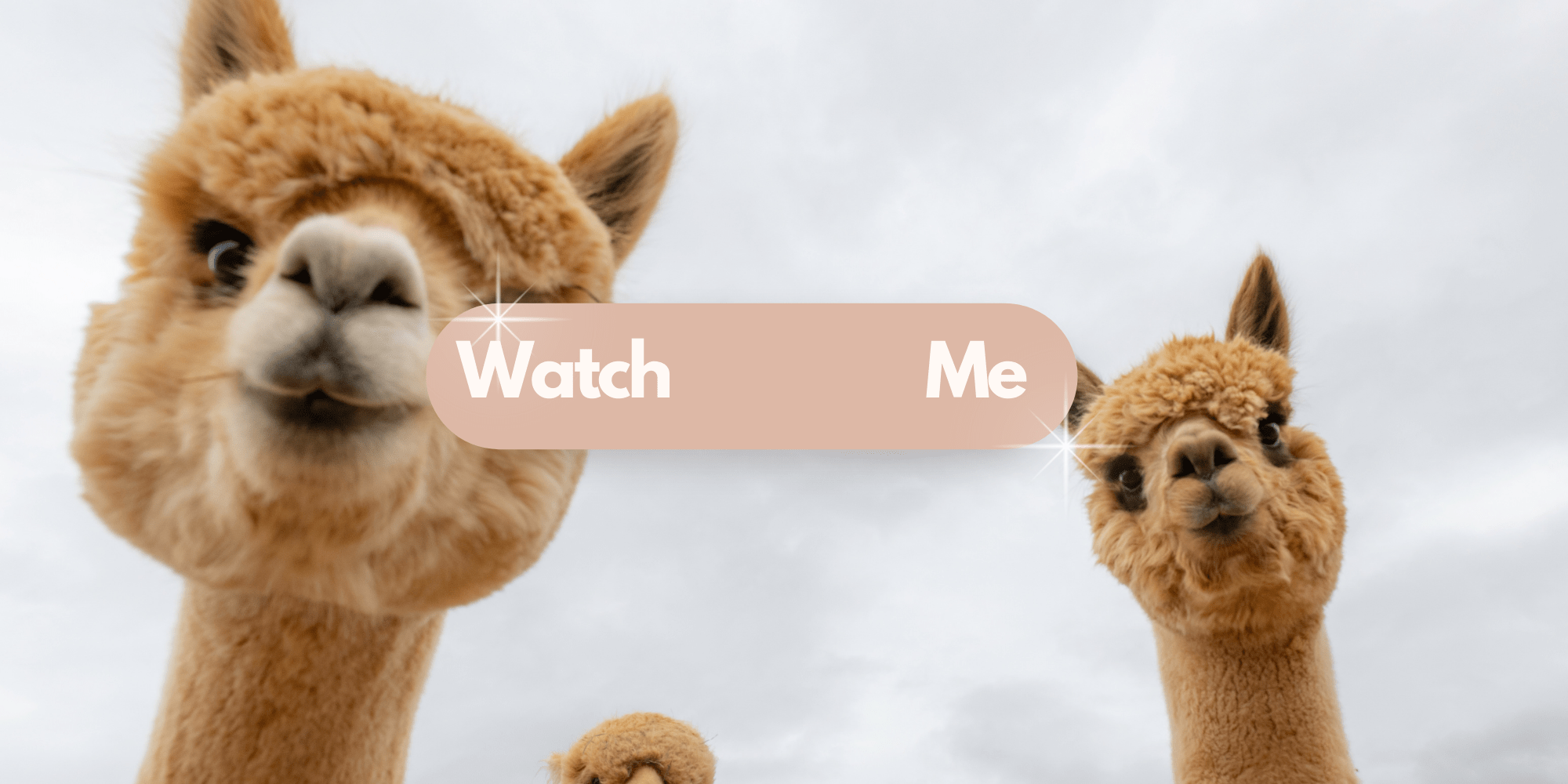 these are our natural colors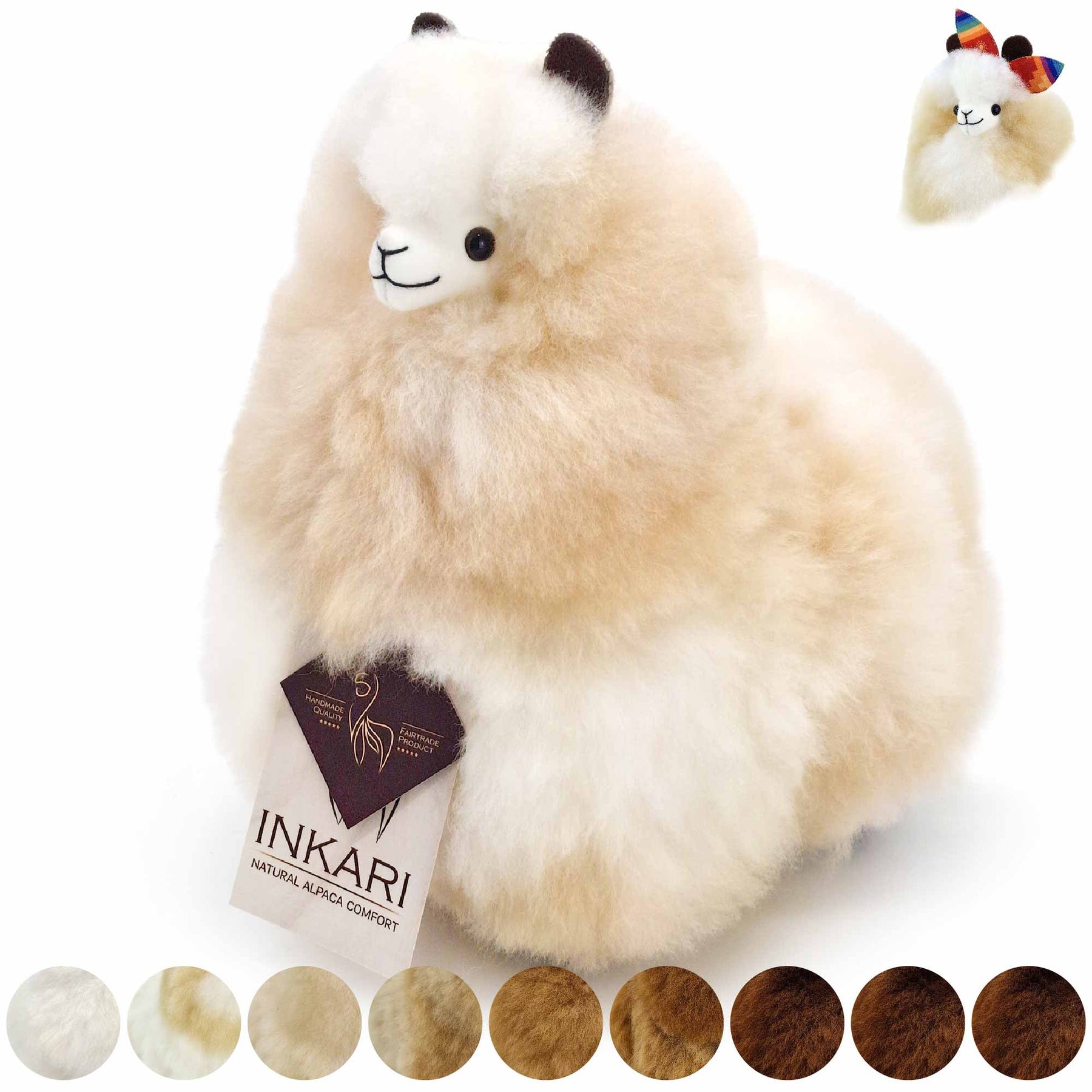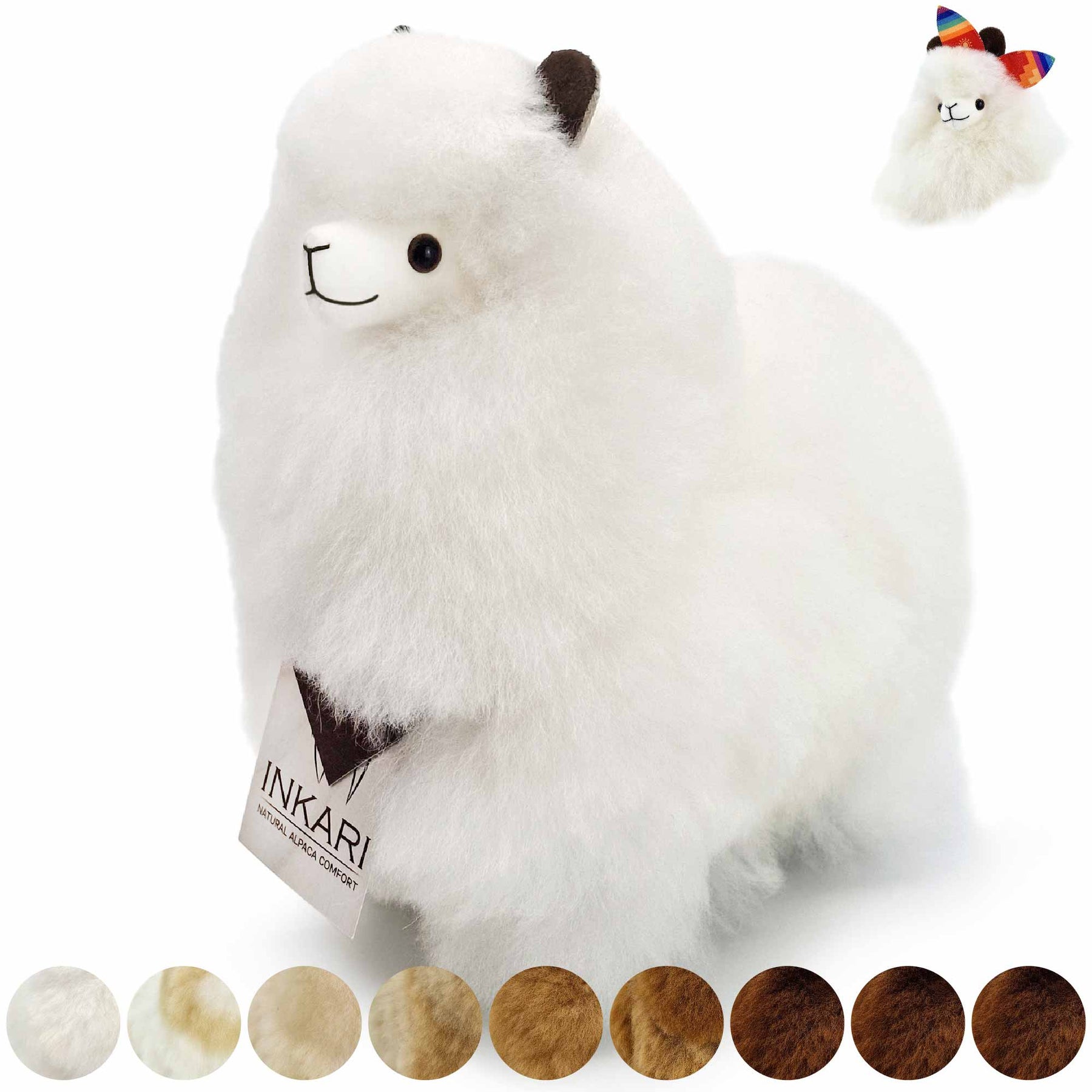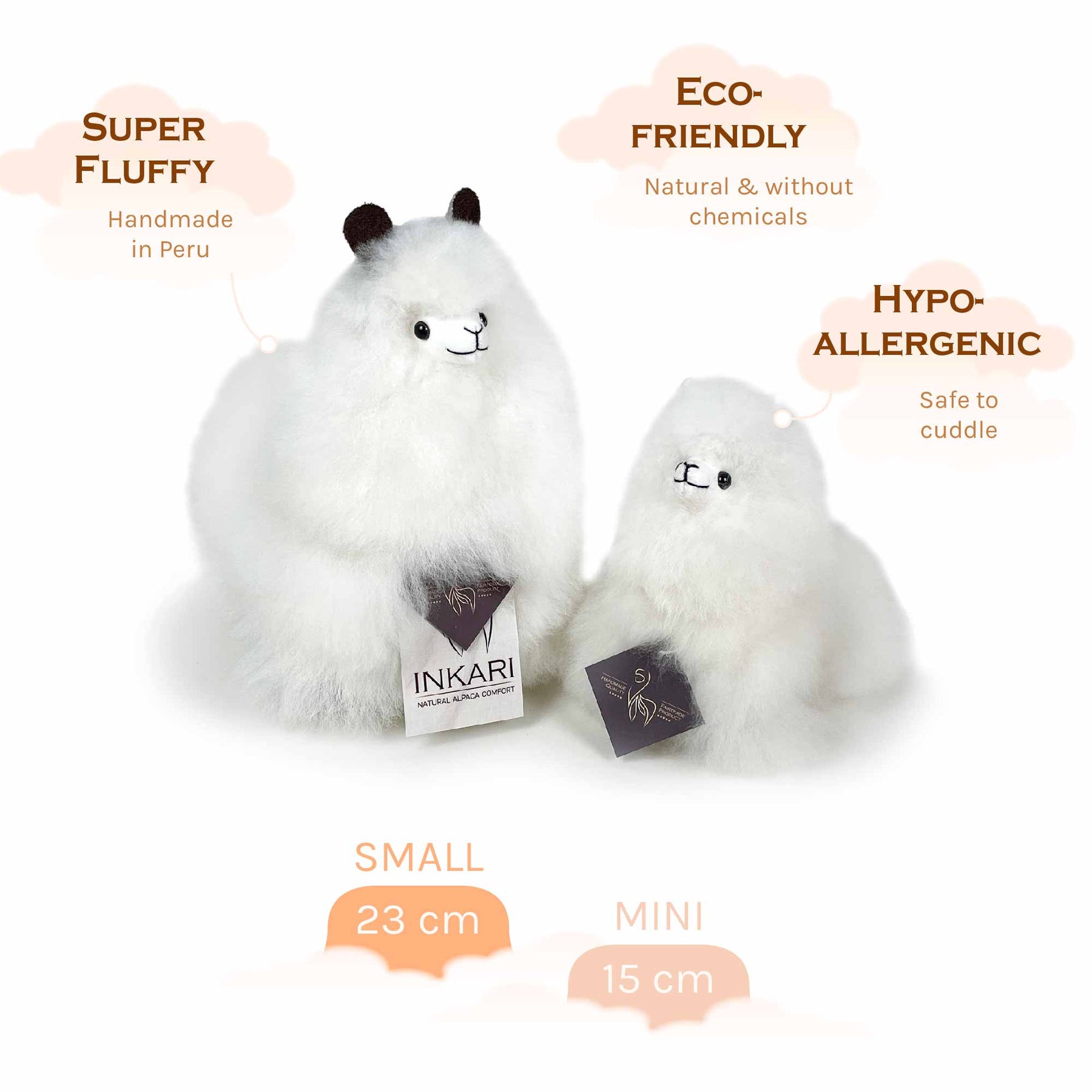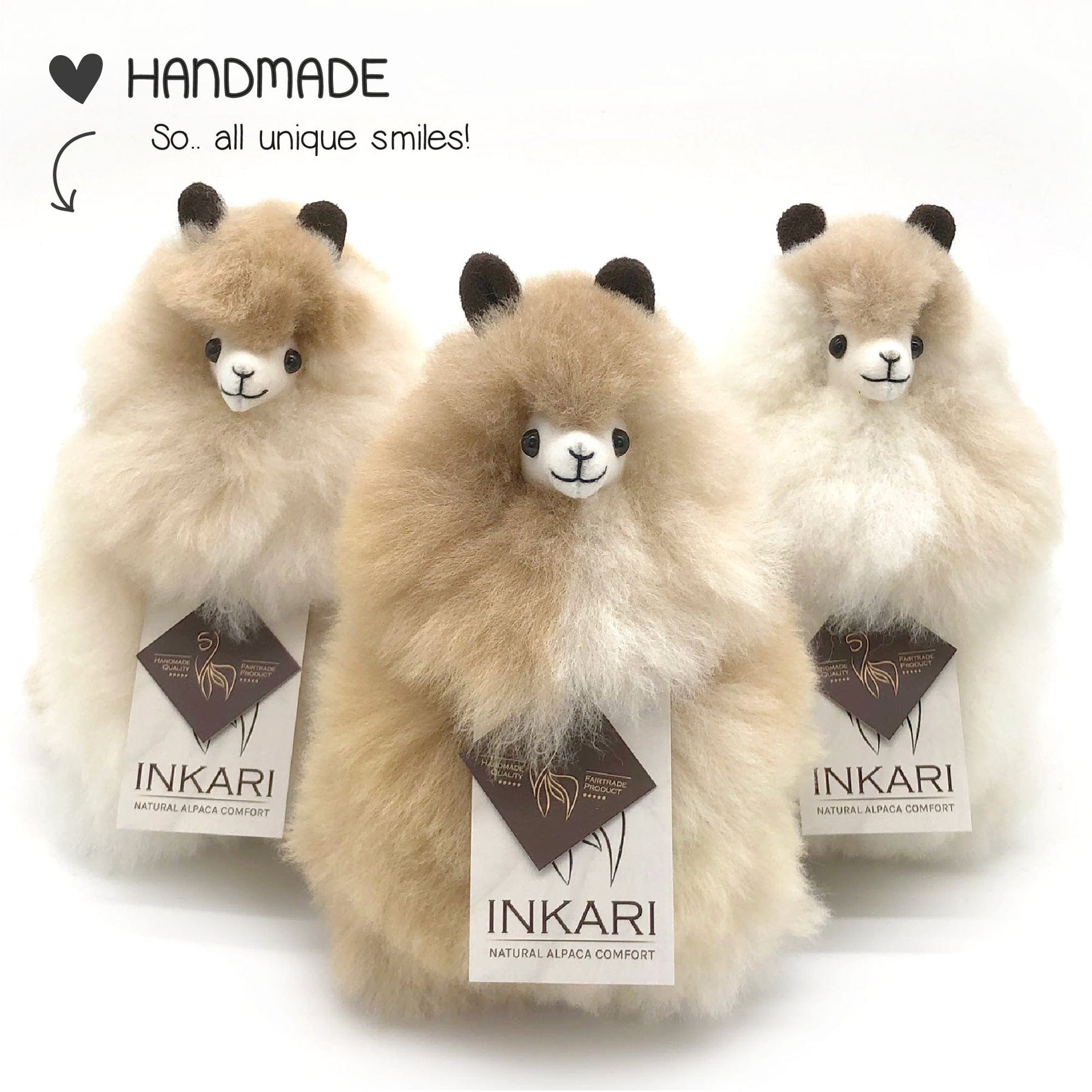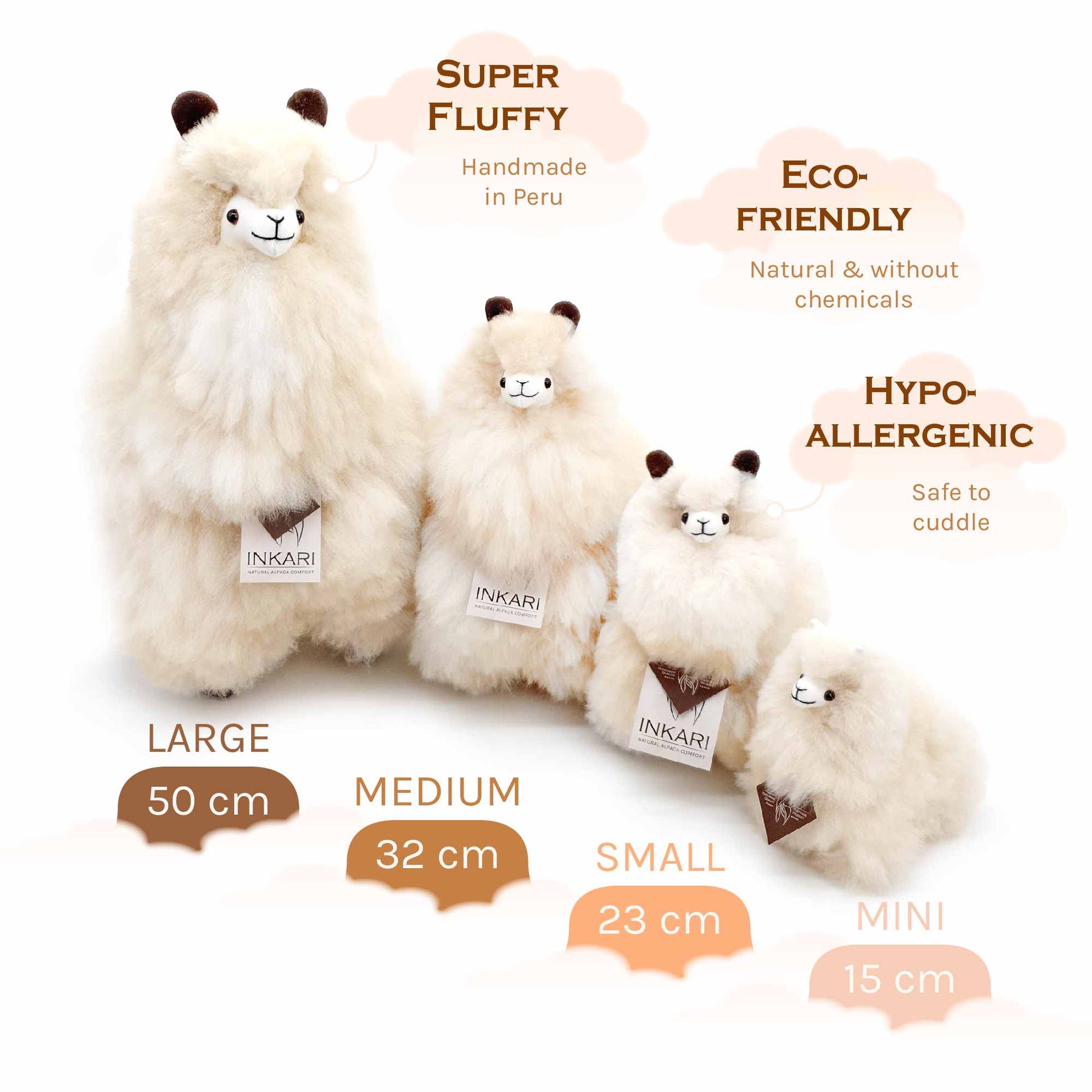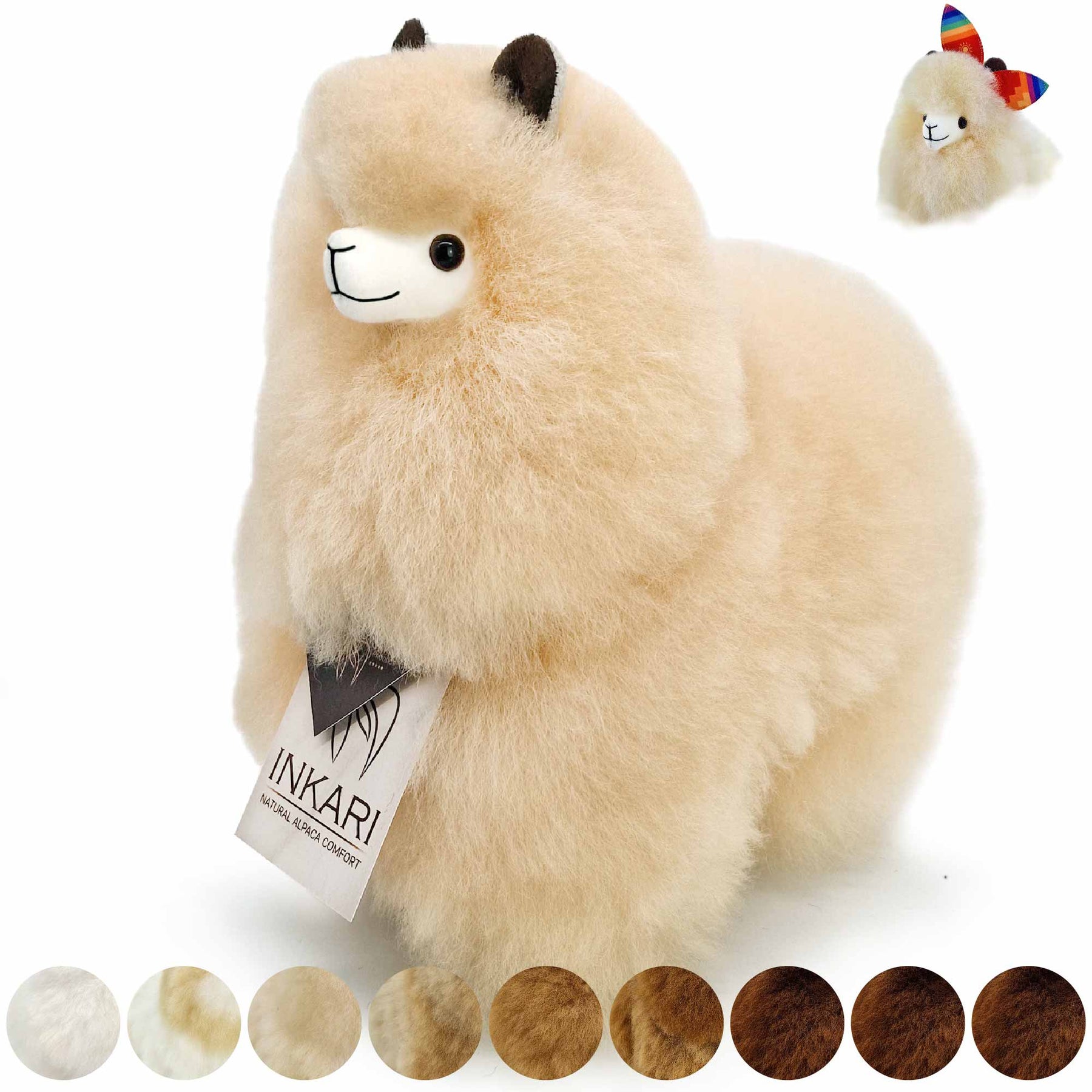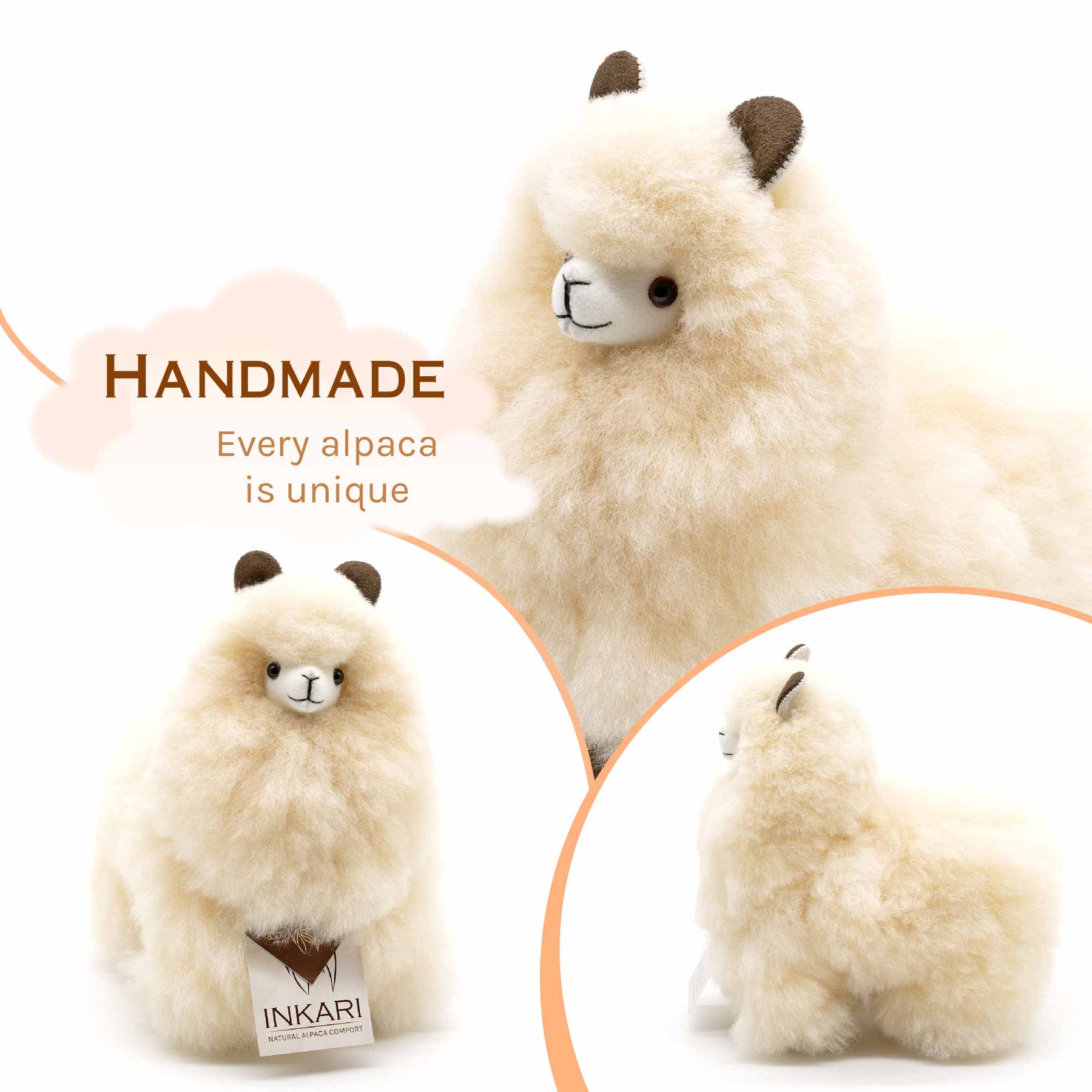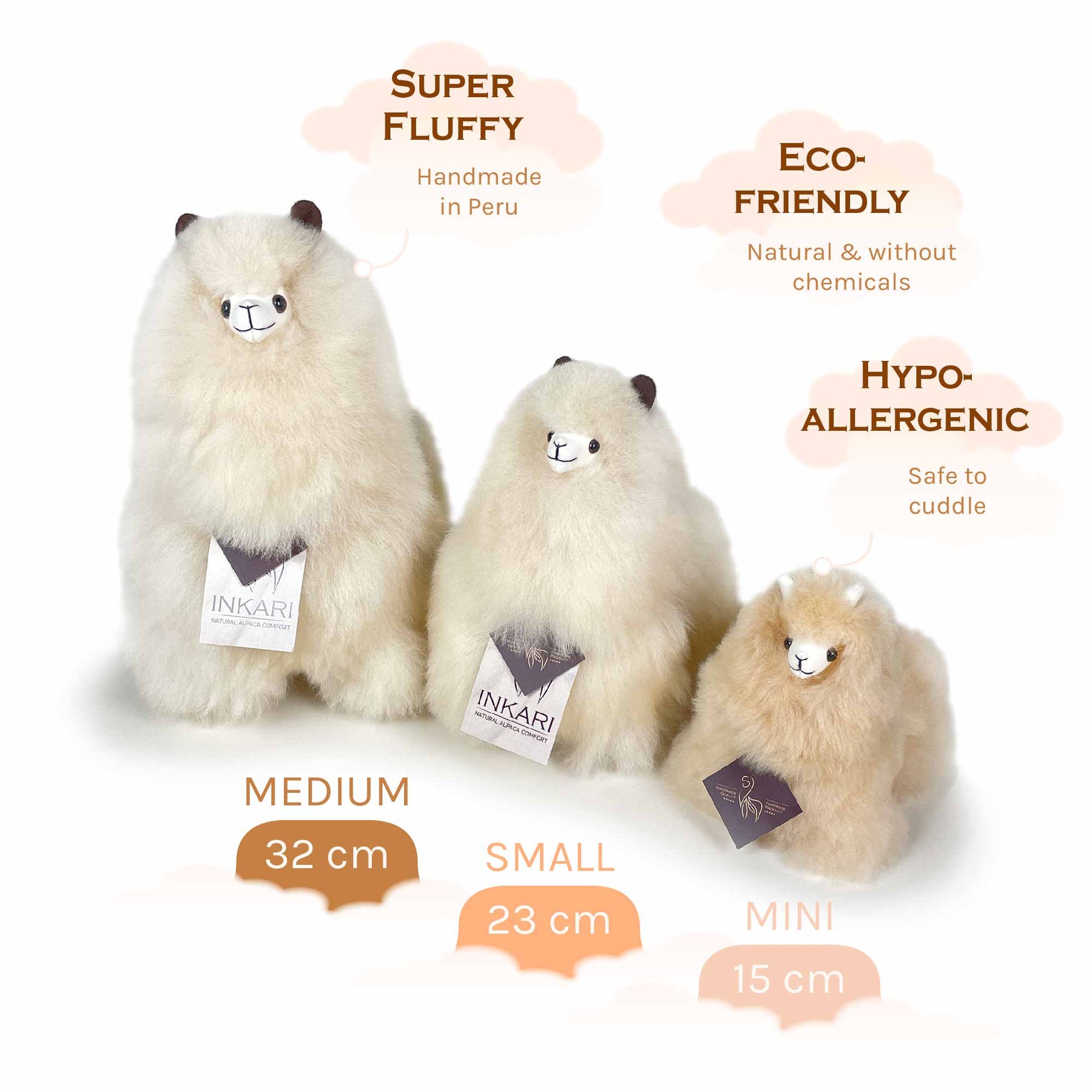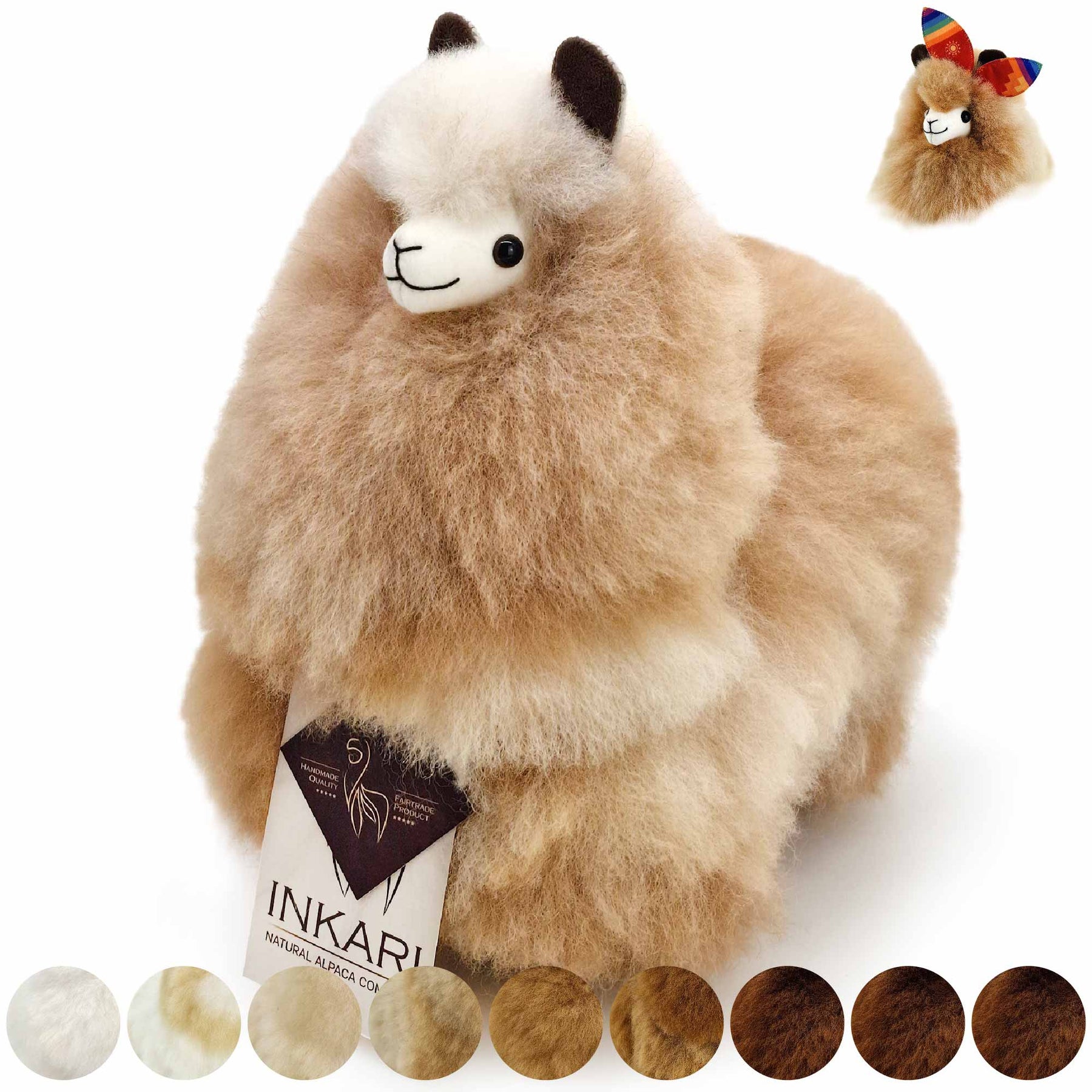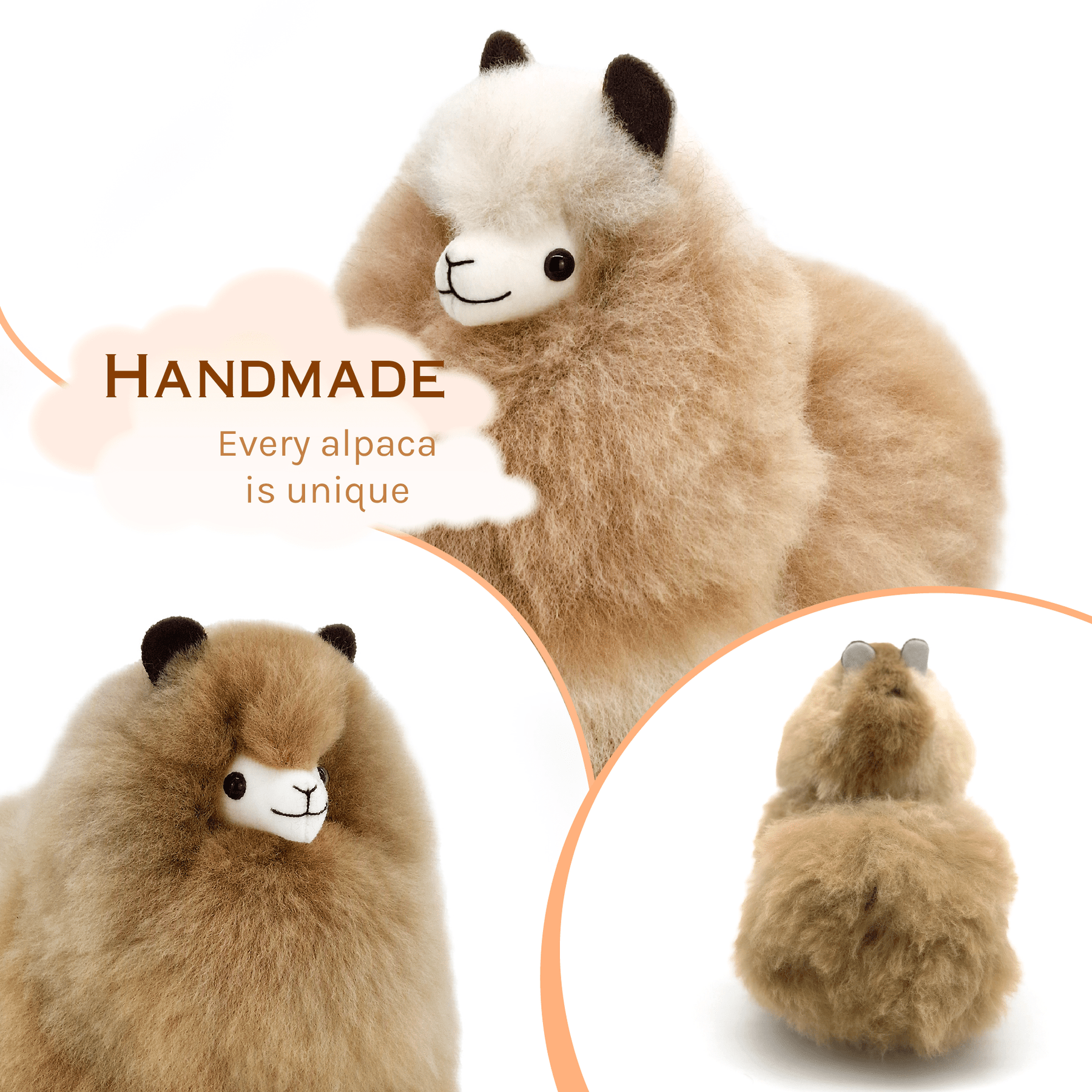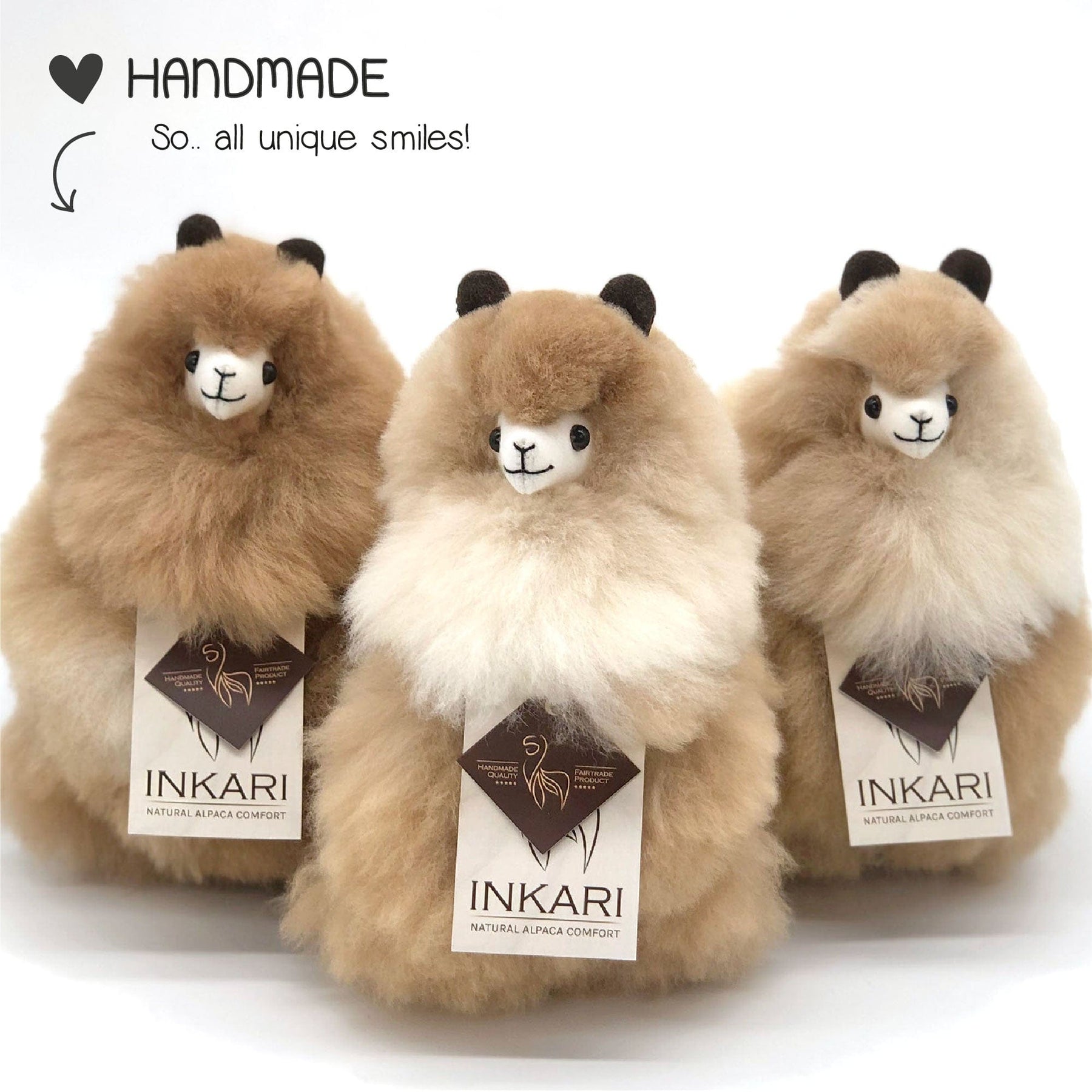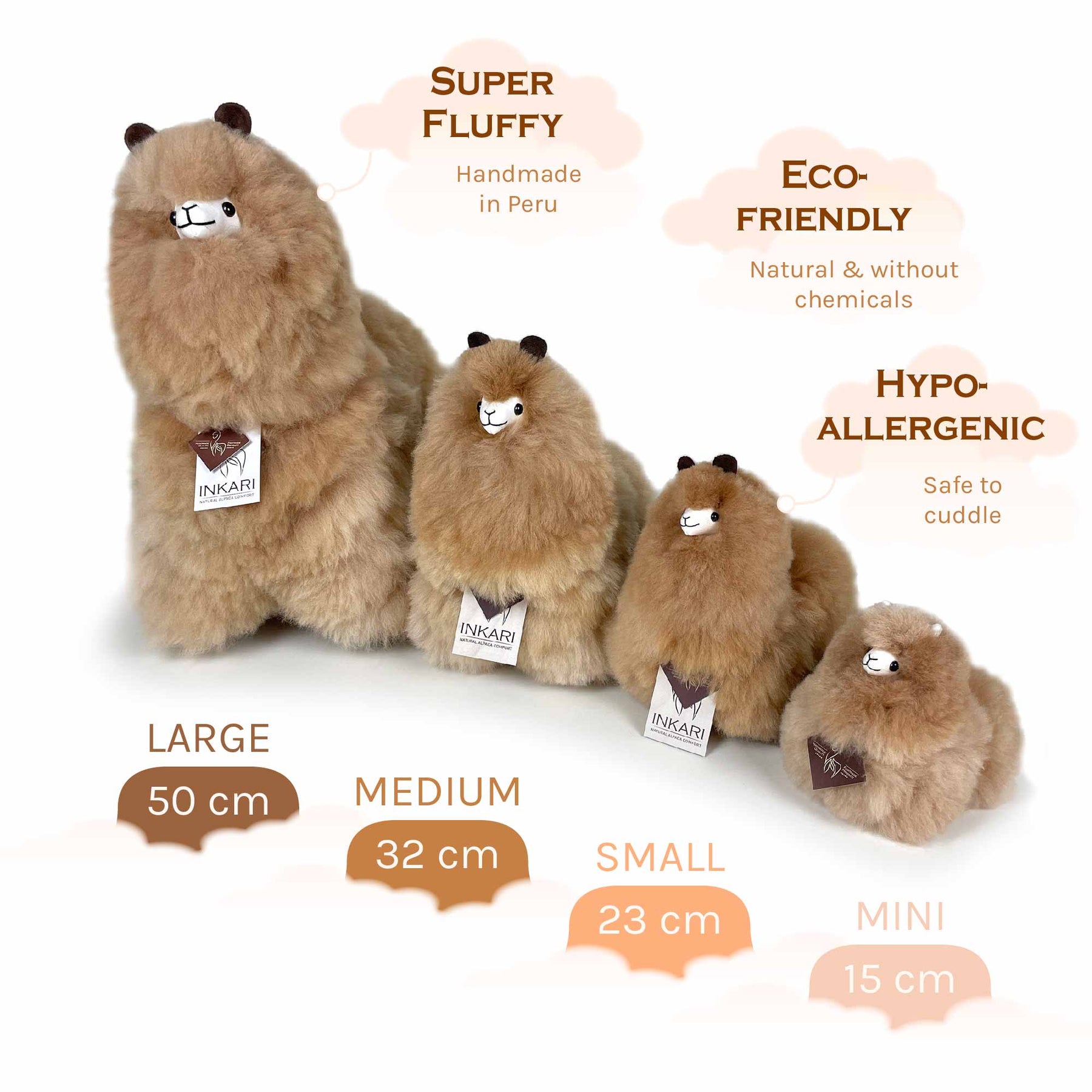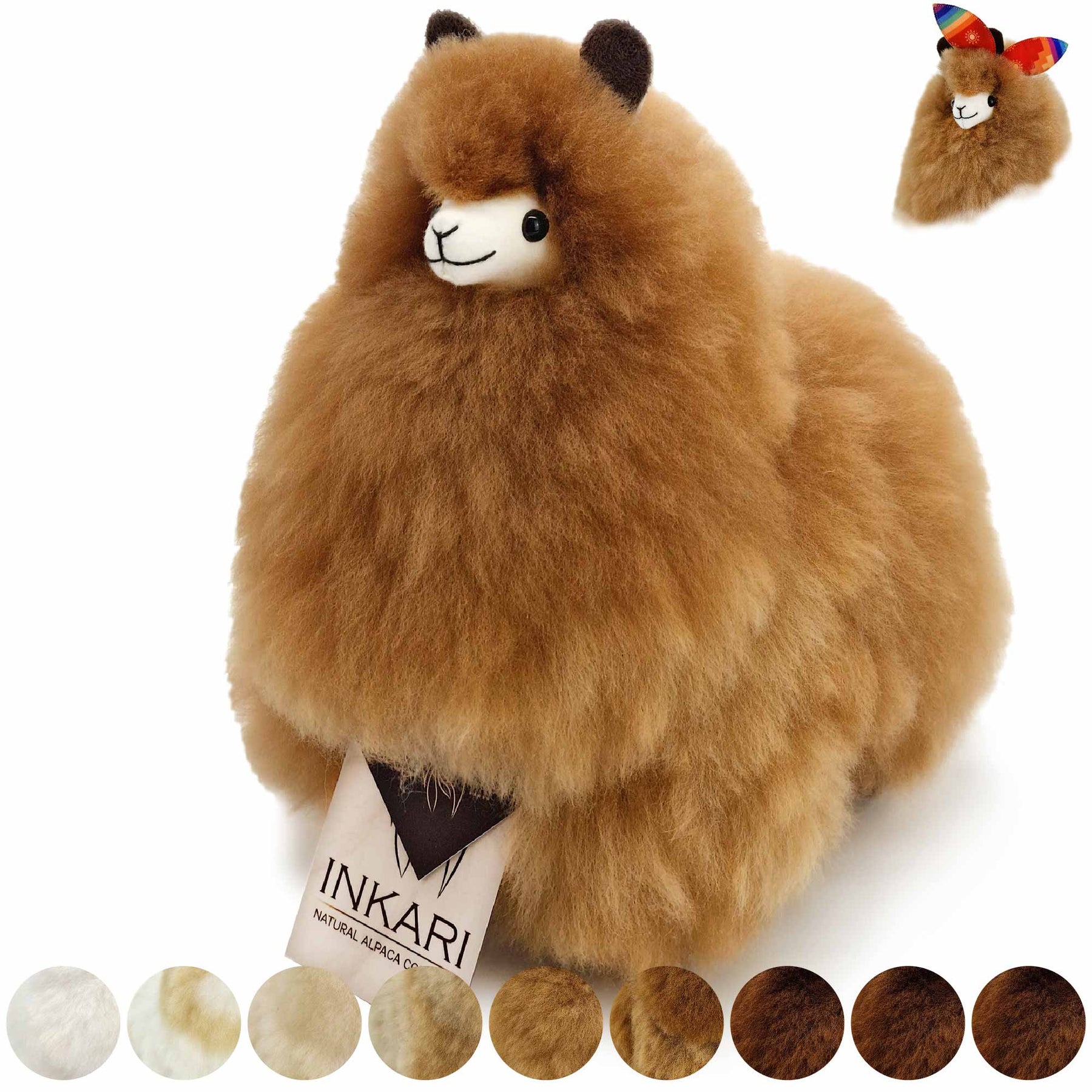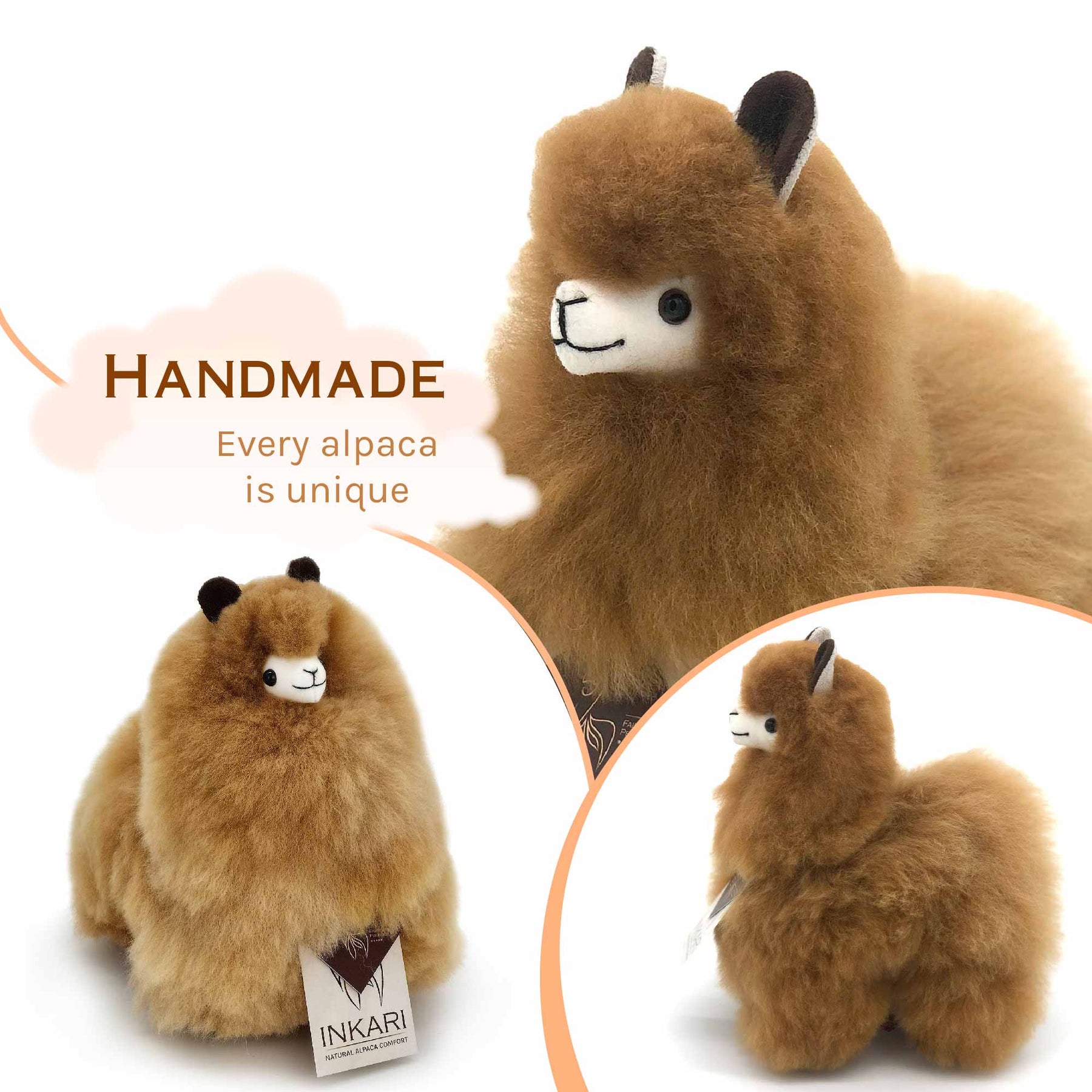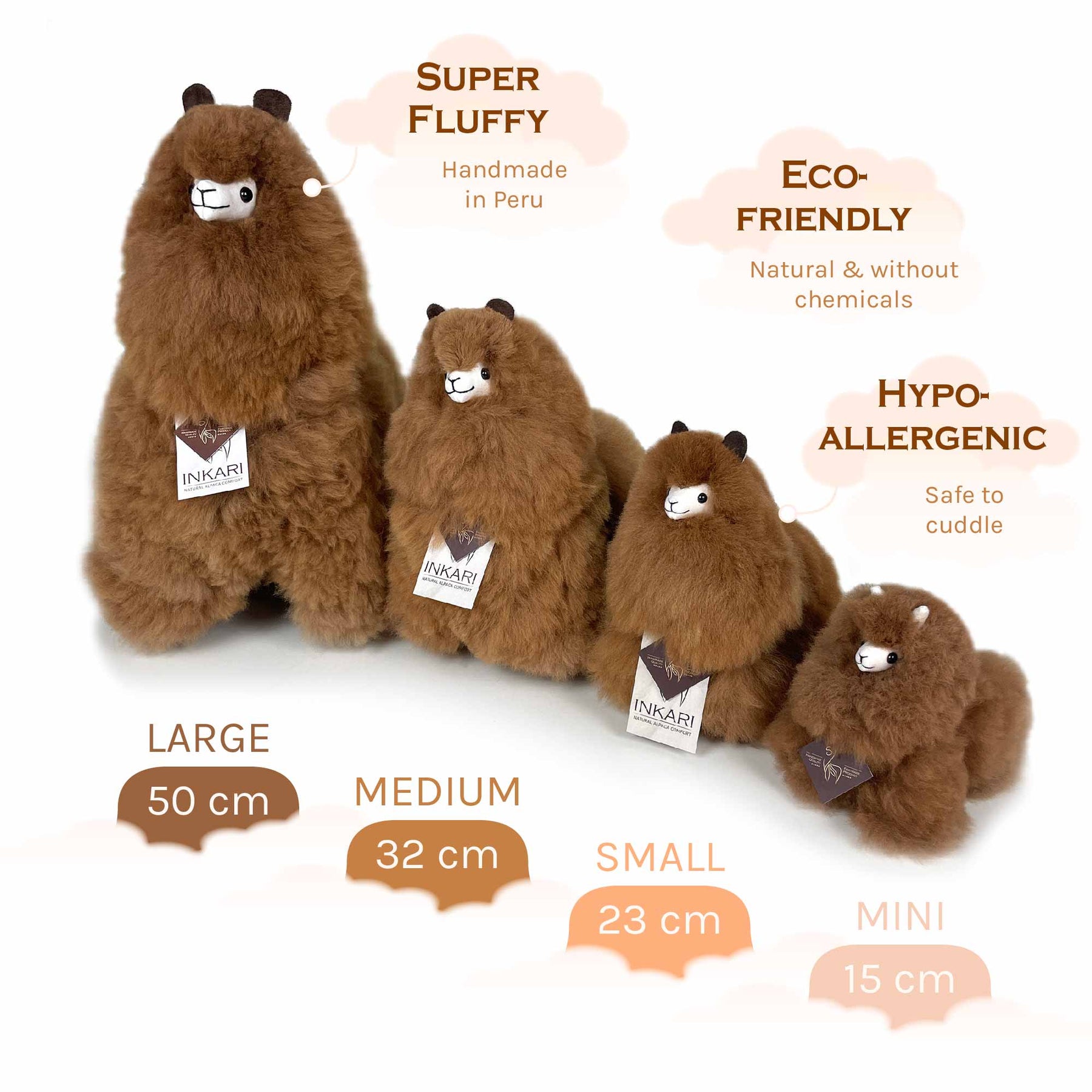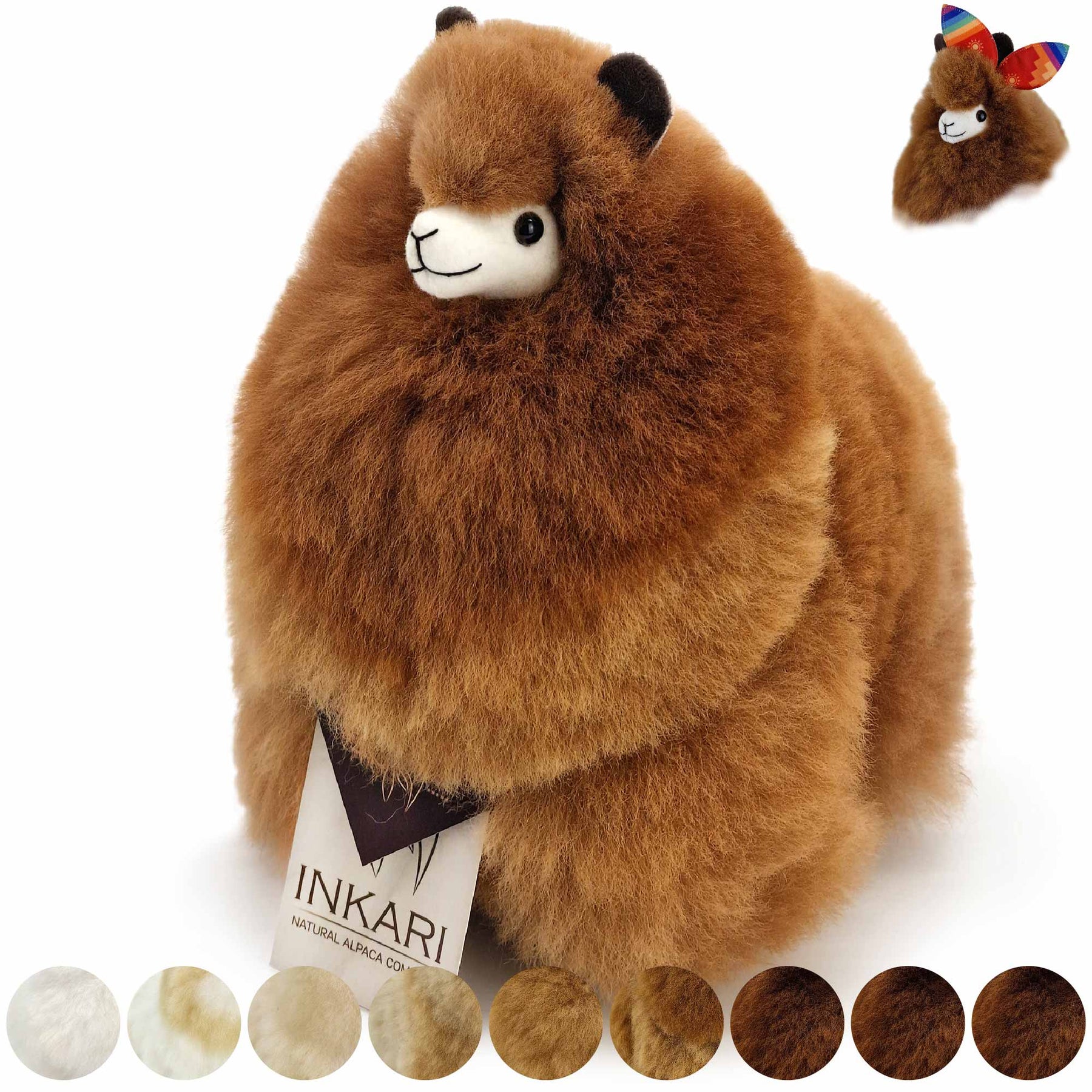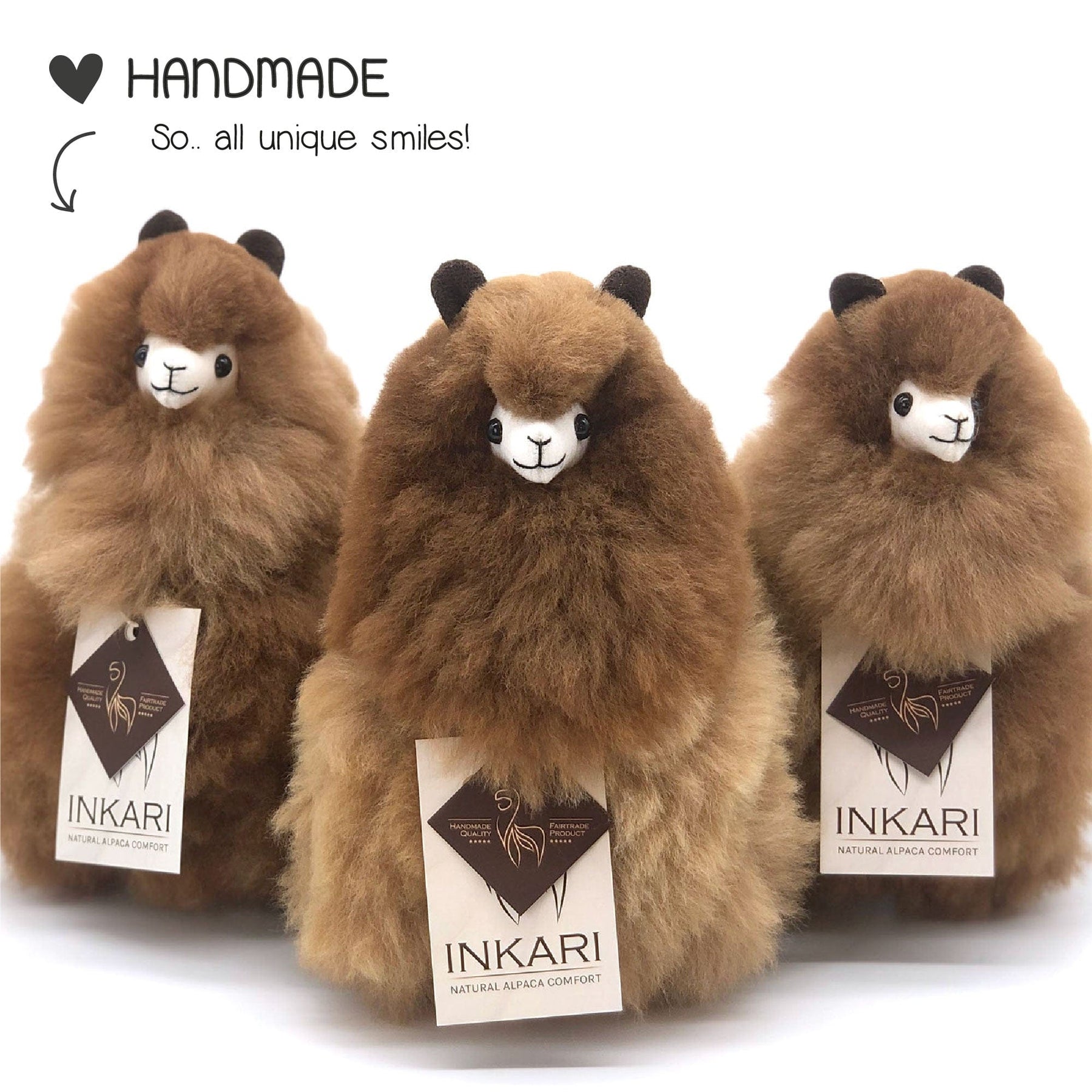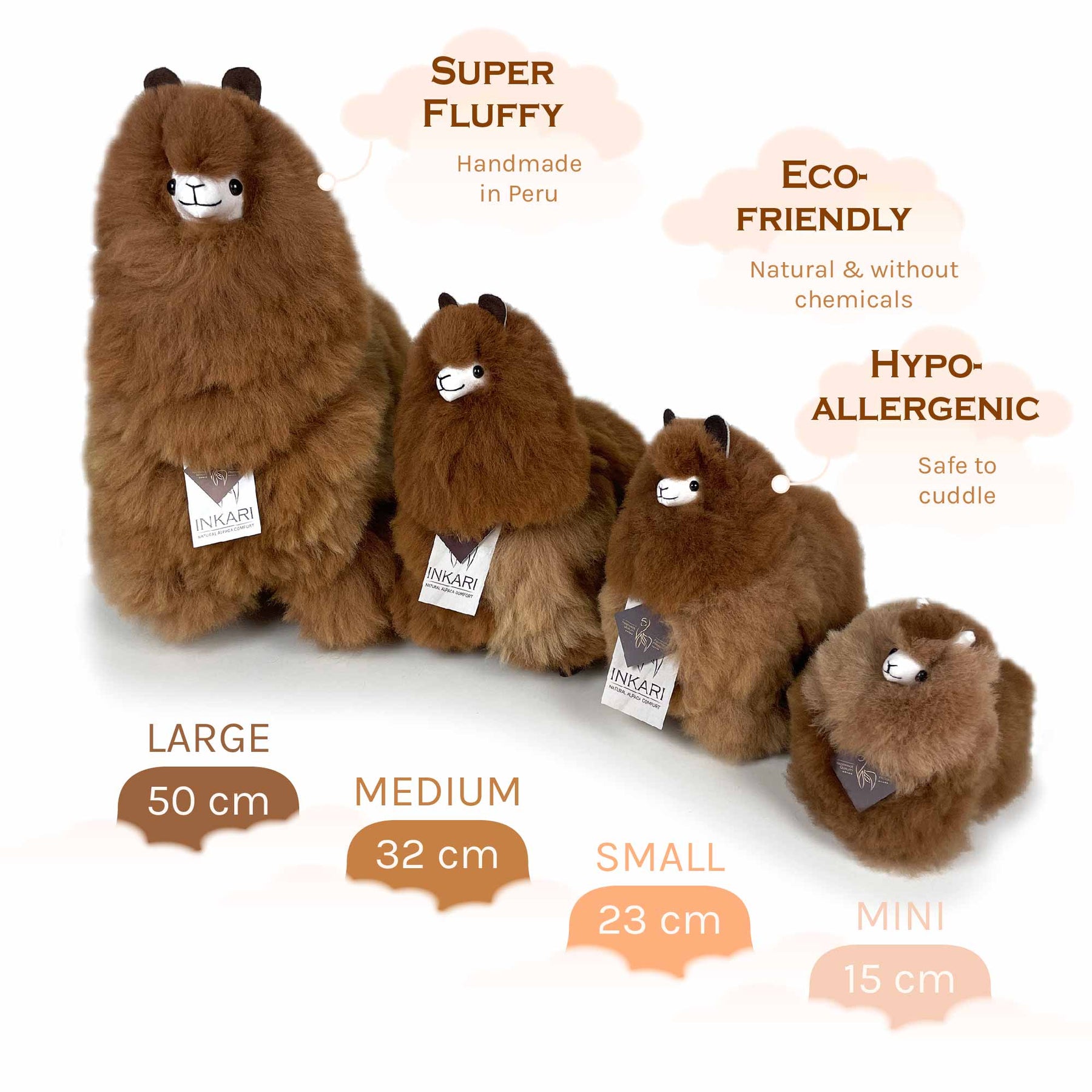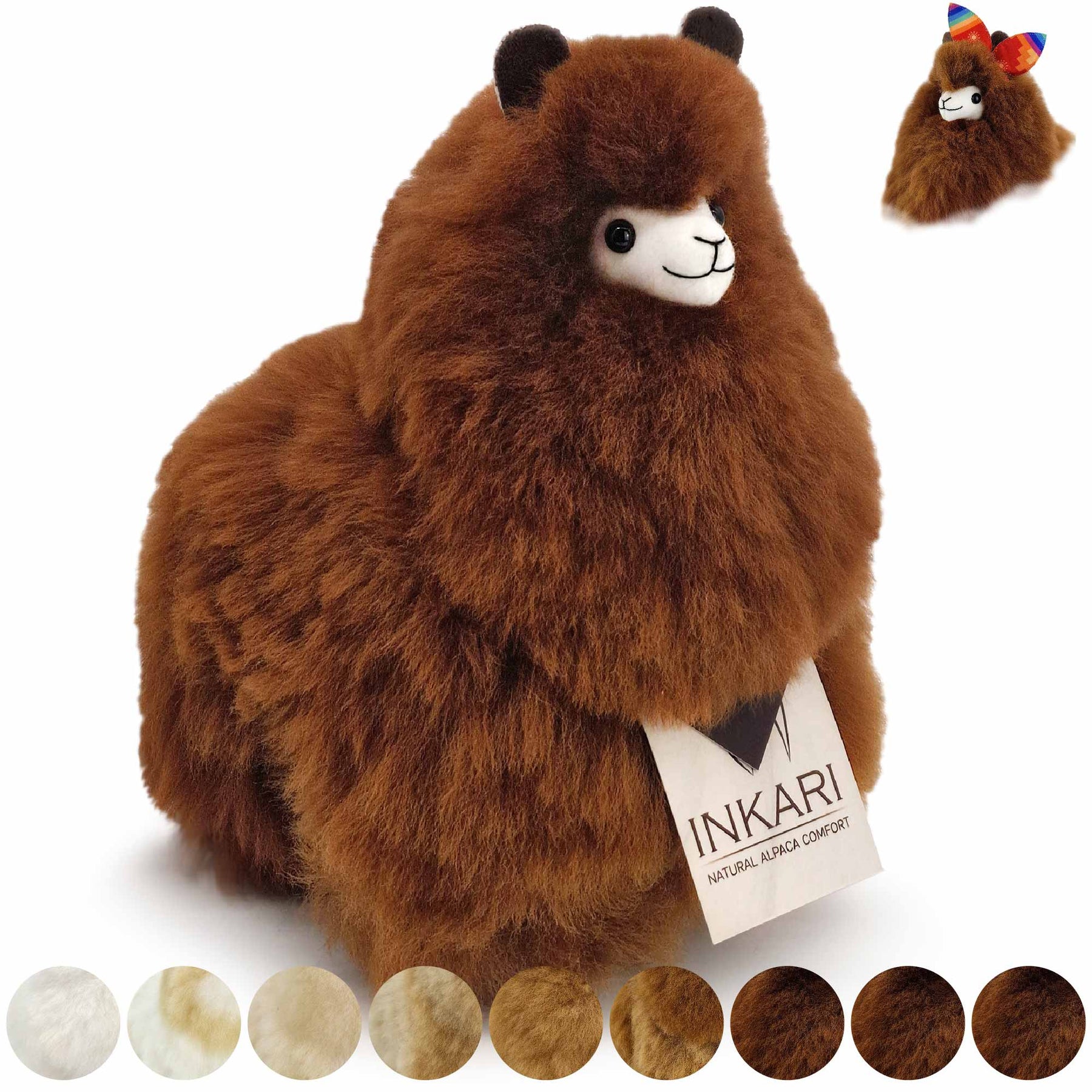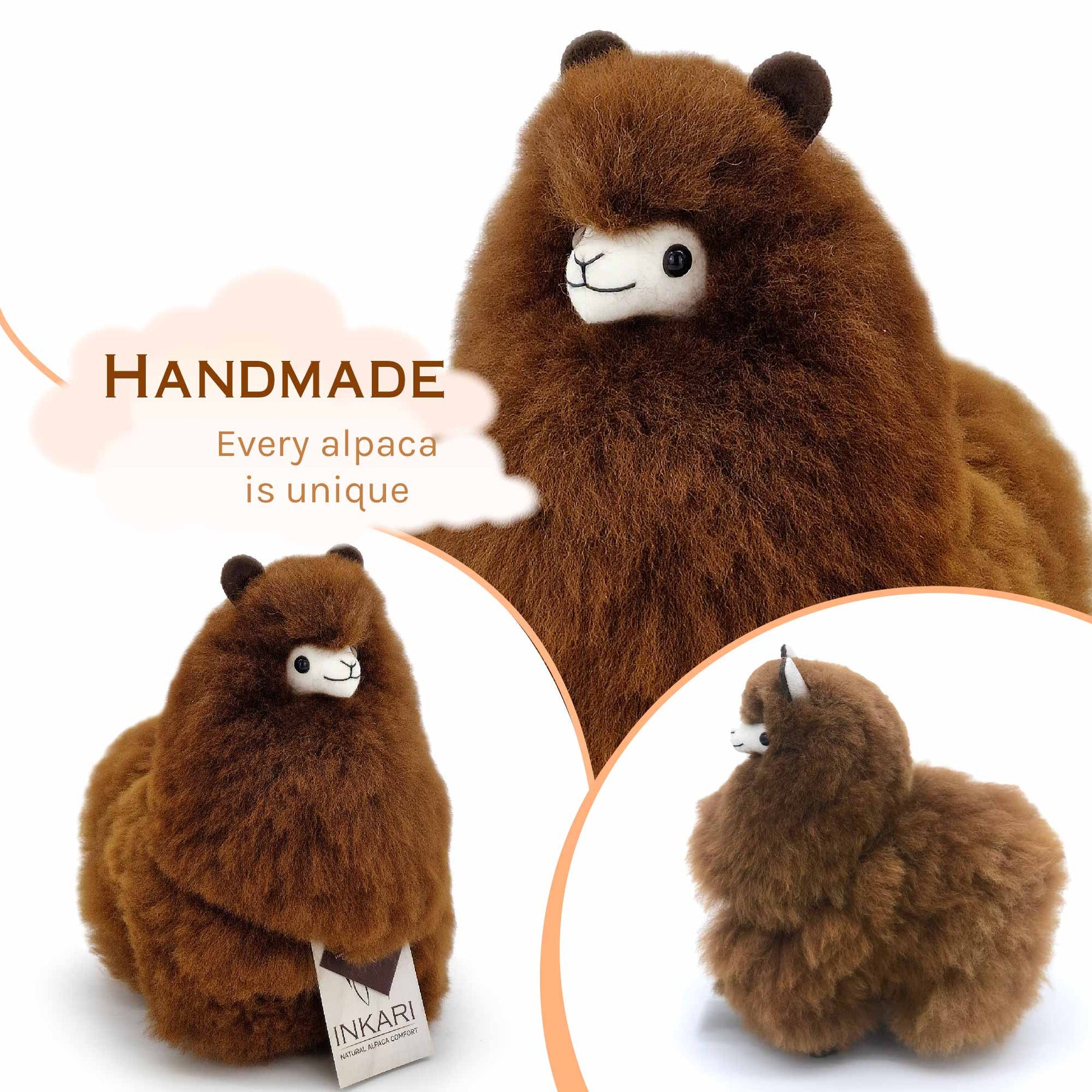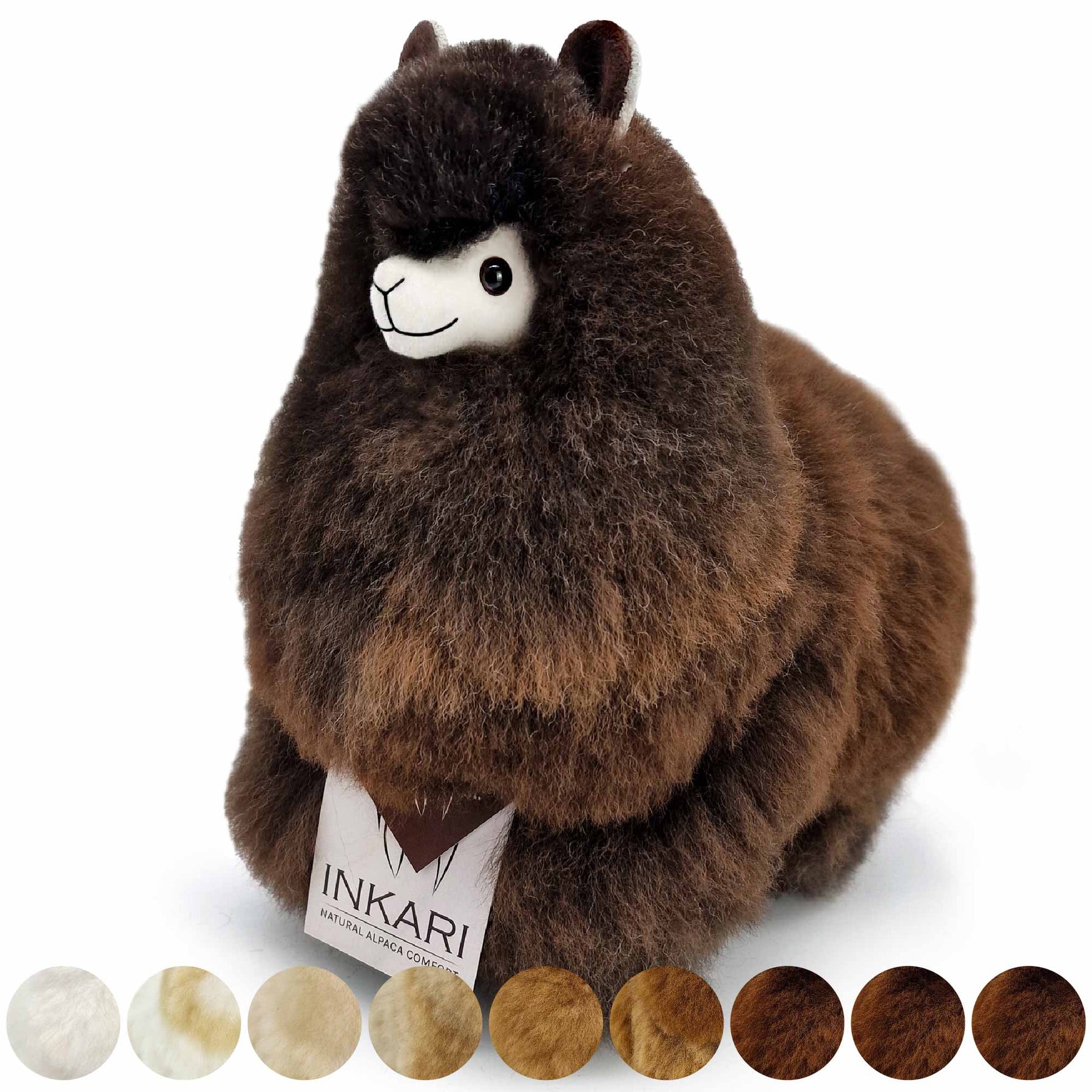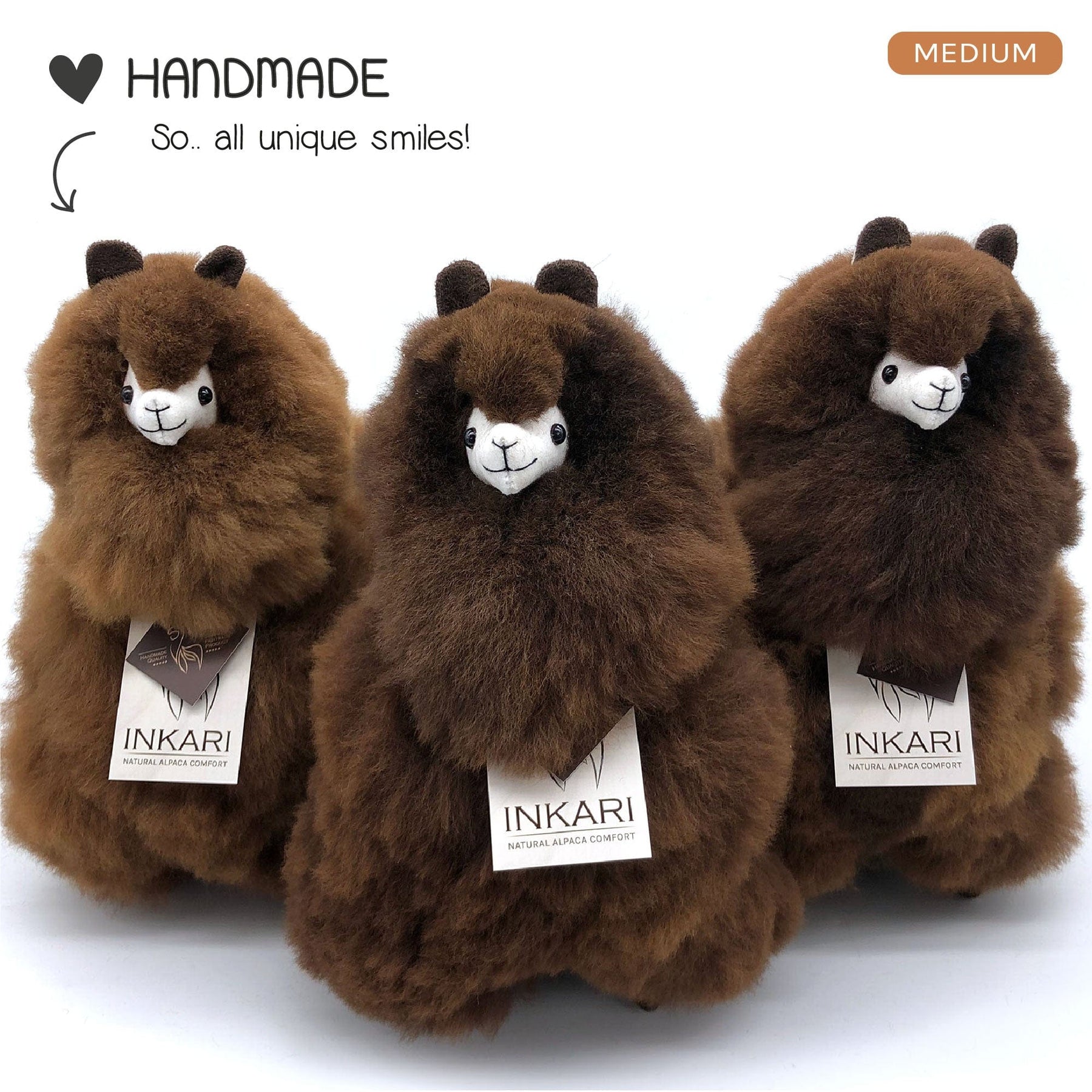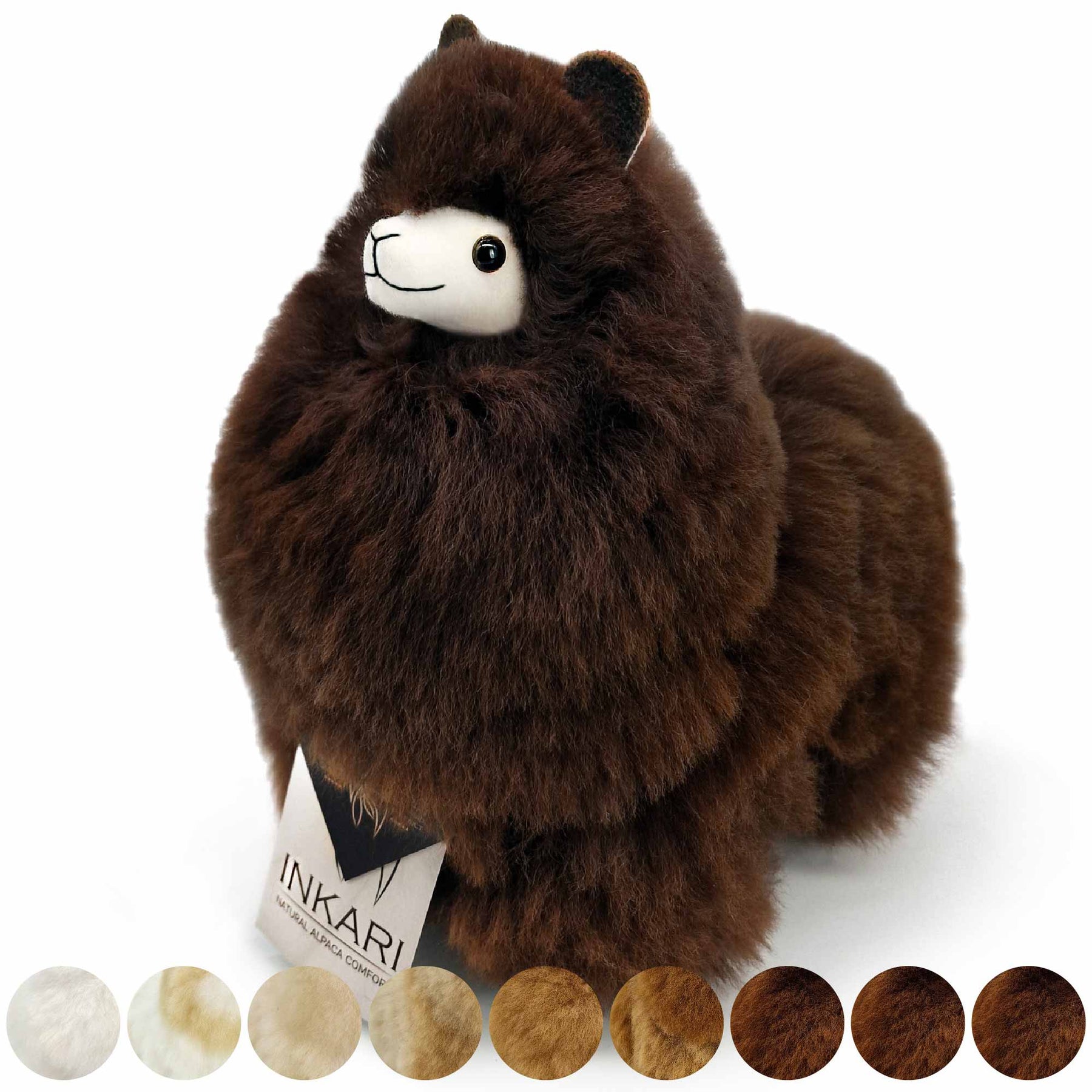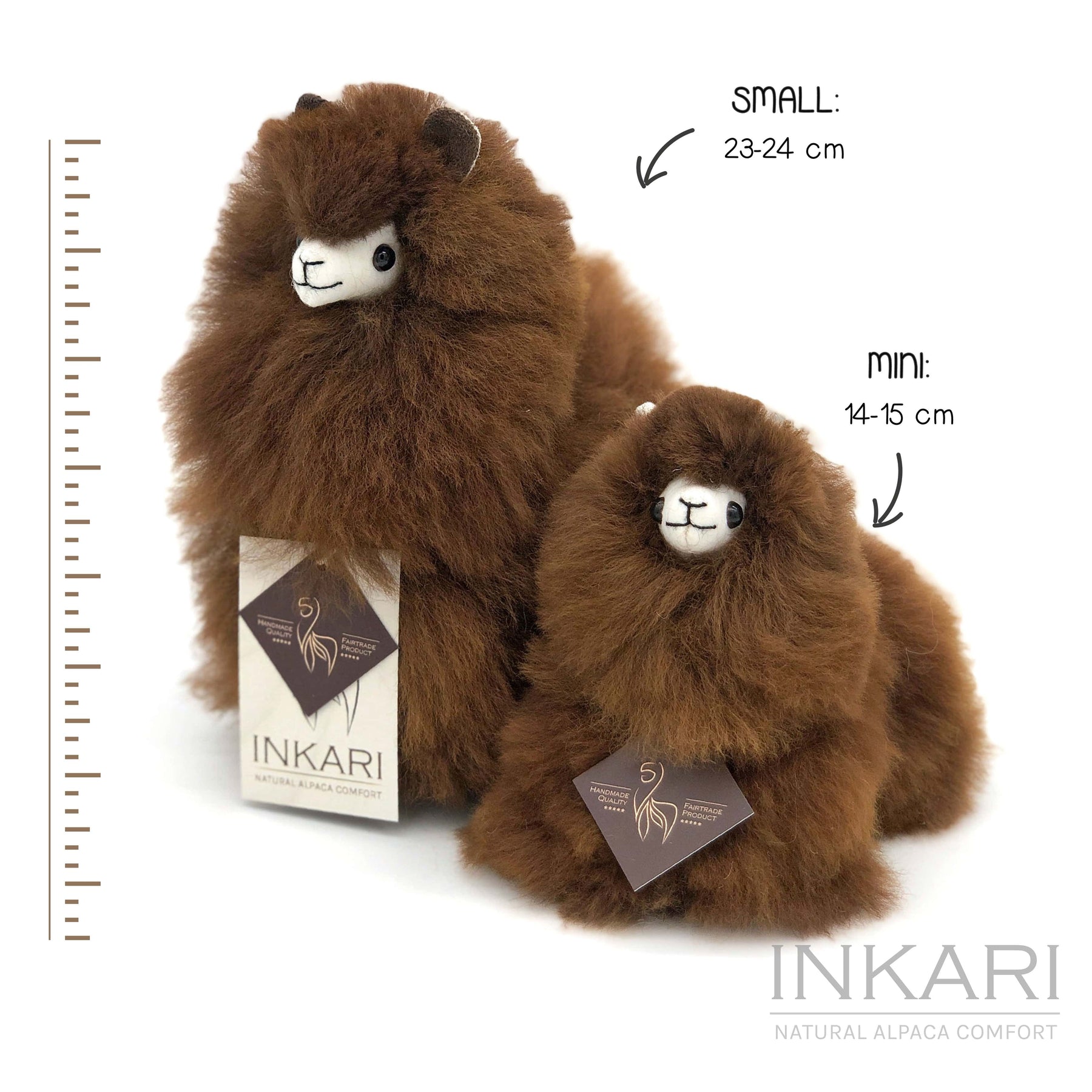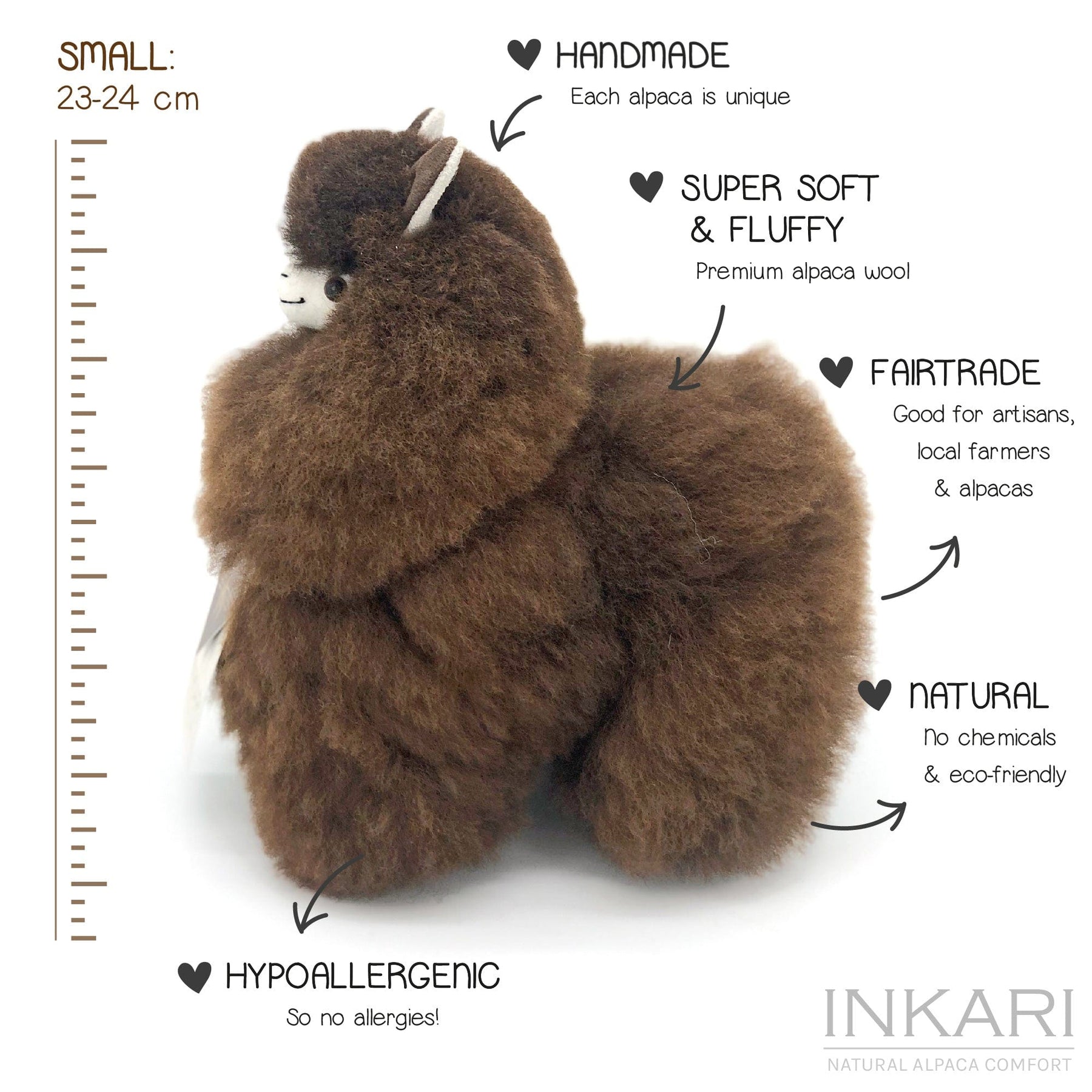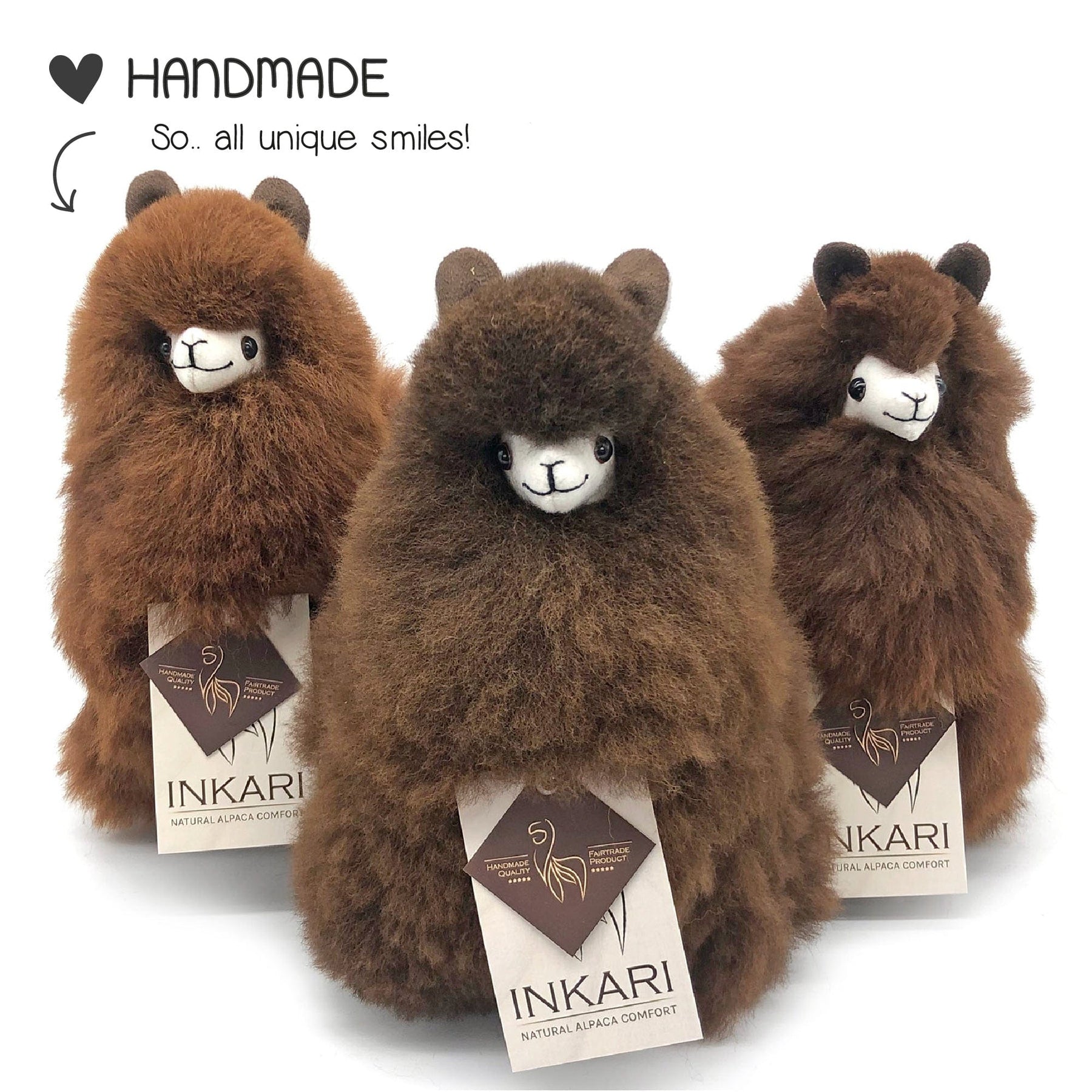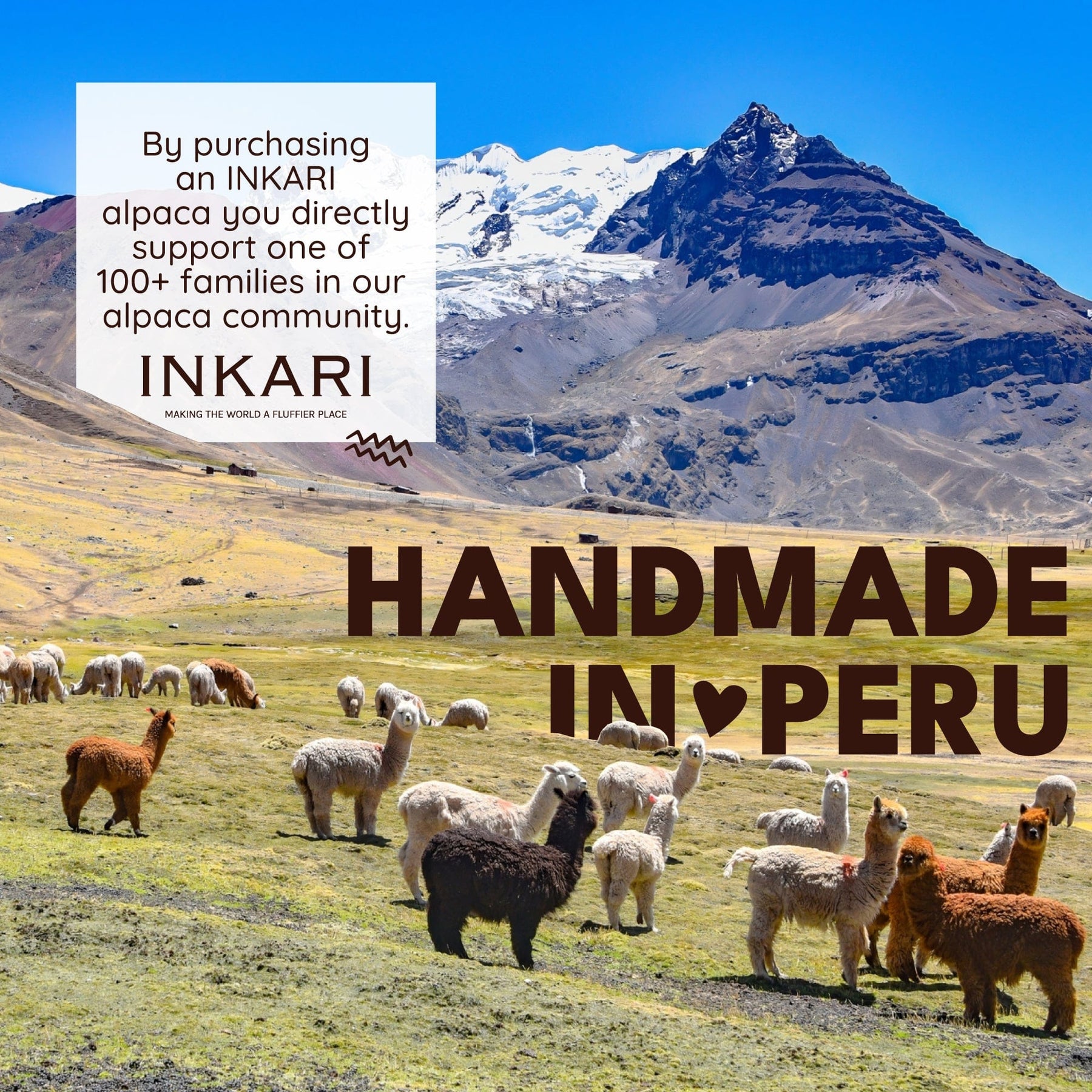 🦙 Premium Alpaca Fiber | ☀️ Natural Happiness Trigger | 🌱 Sustainable Wool Alternative | 🫶 Handmade in Peru | 🌟 100% Unique
watch 1 of the things you can do with our maintenance brush...
add a barista alpaca and pick your gift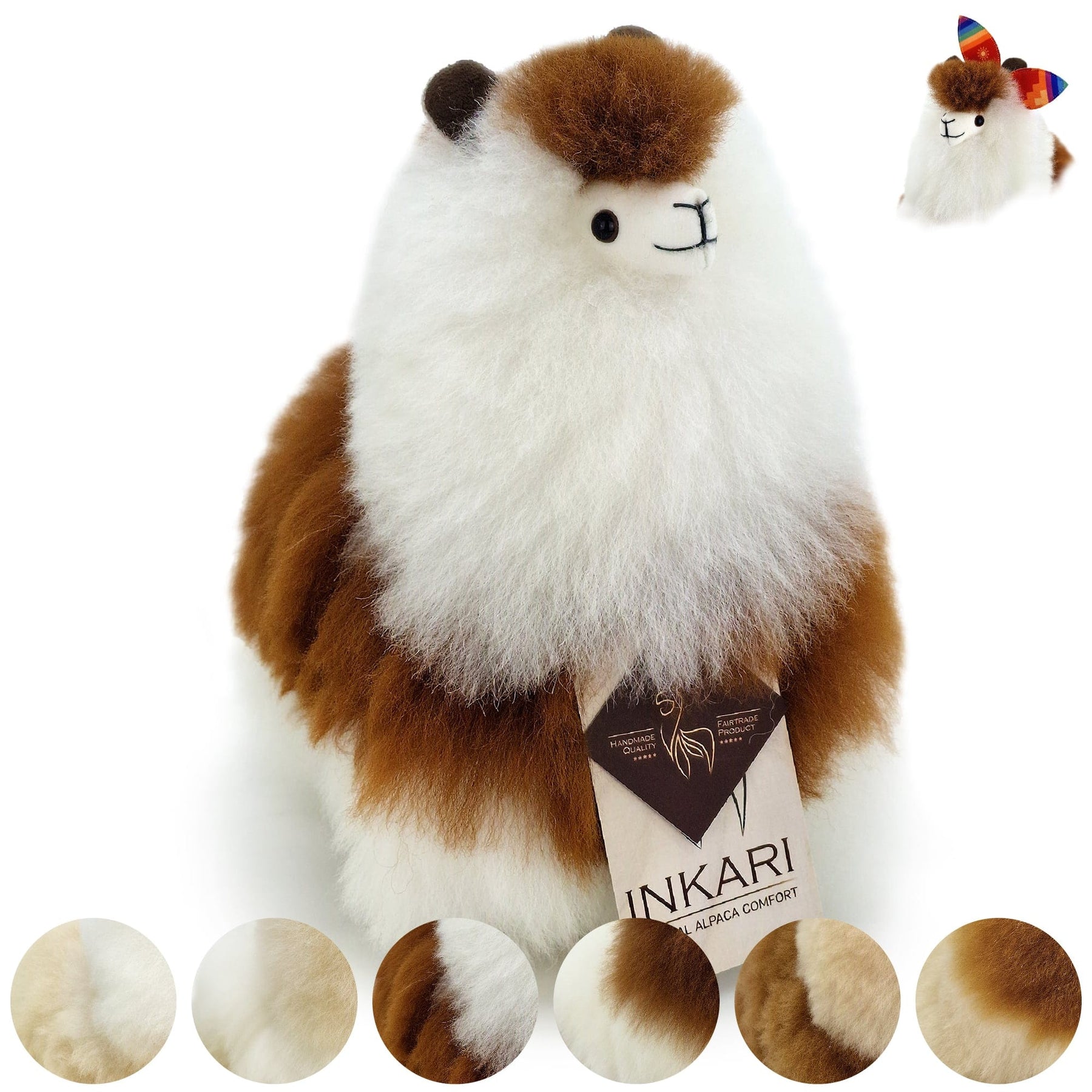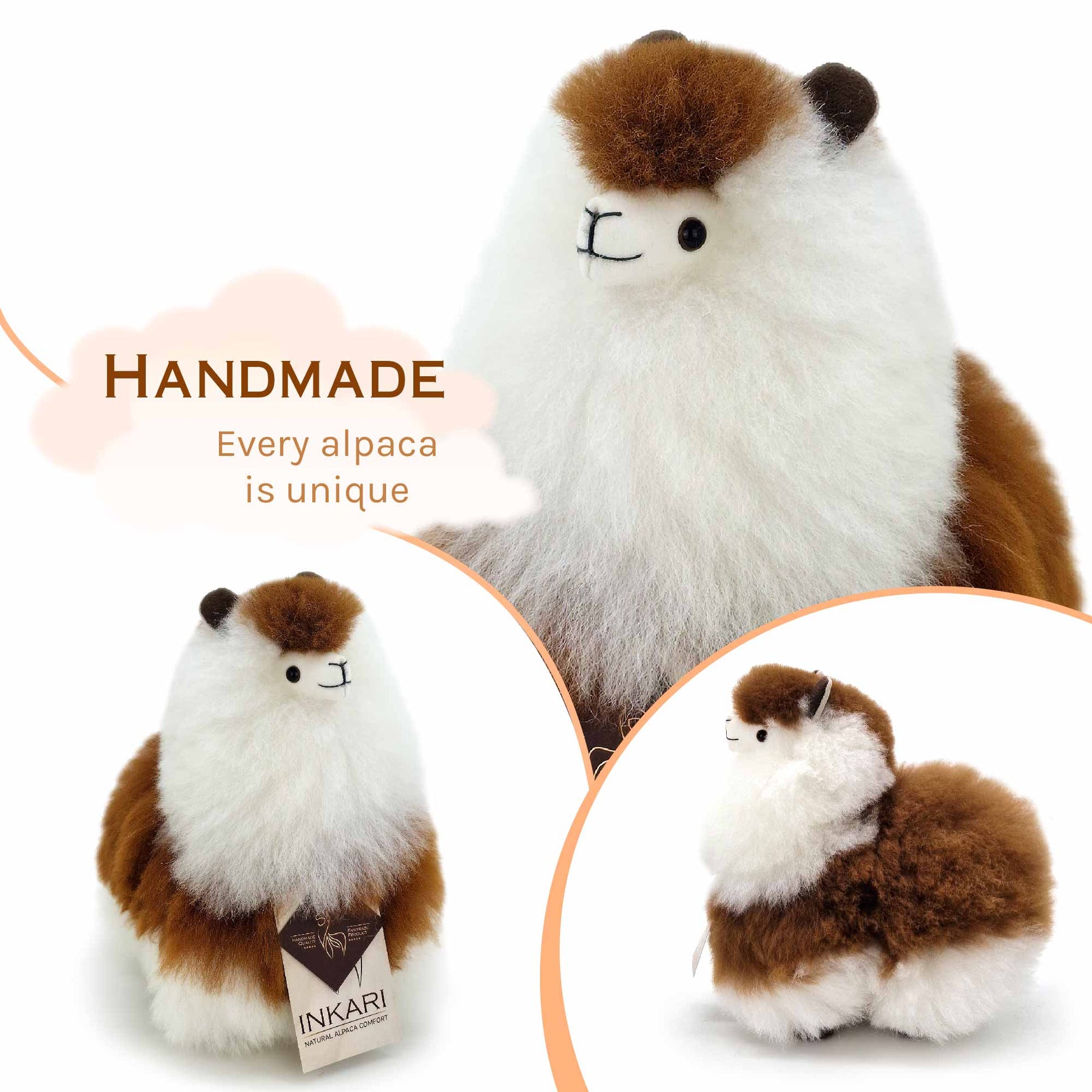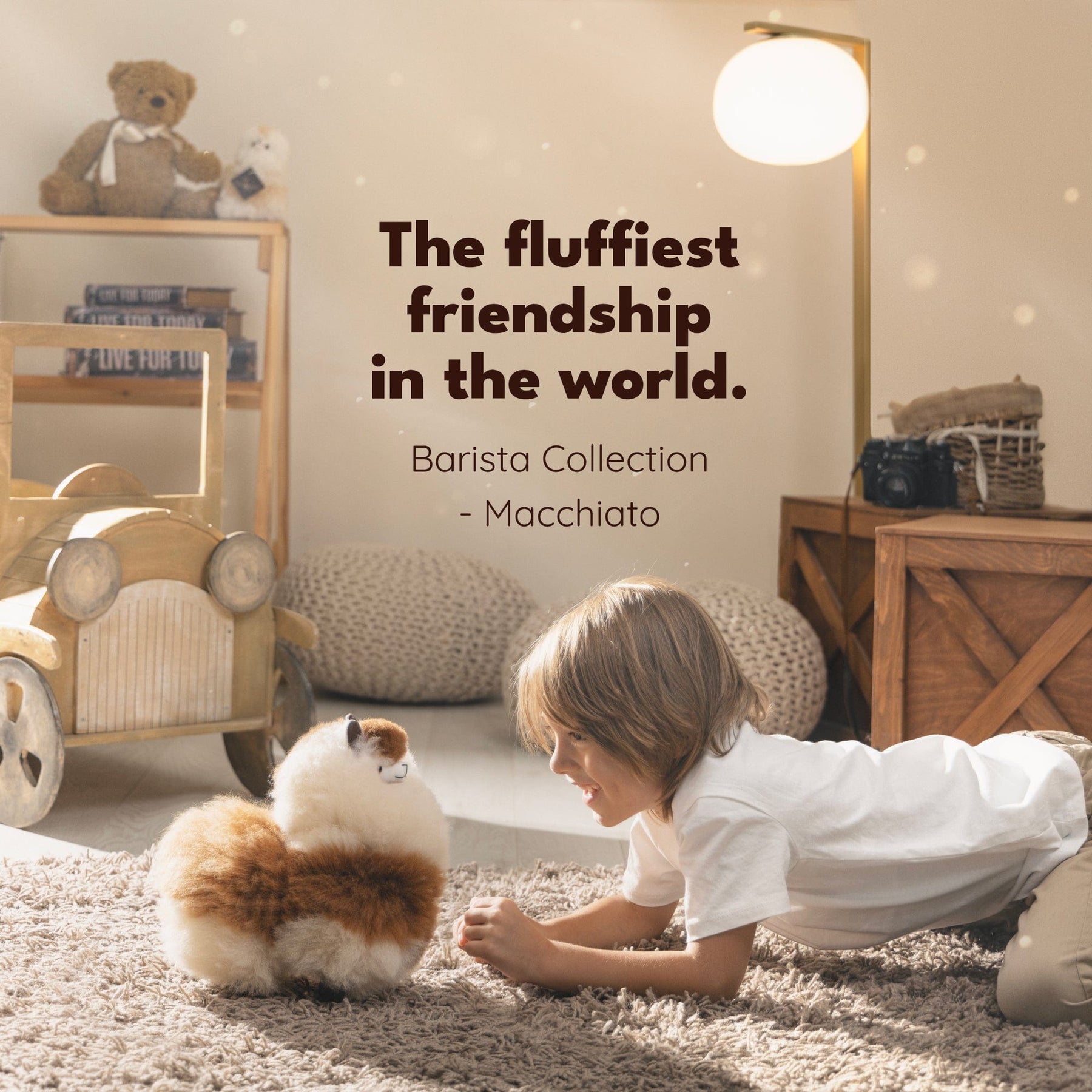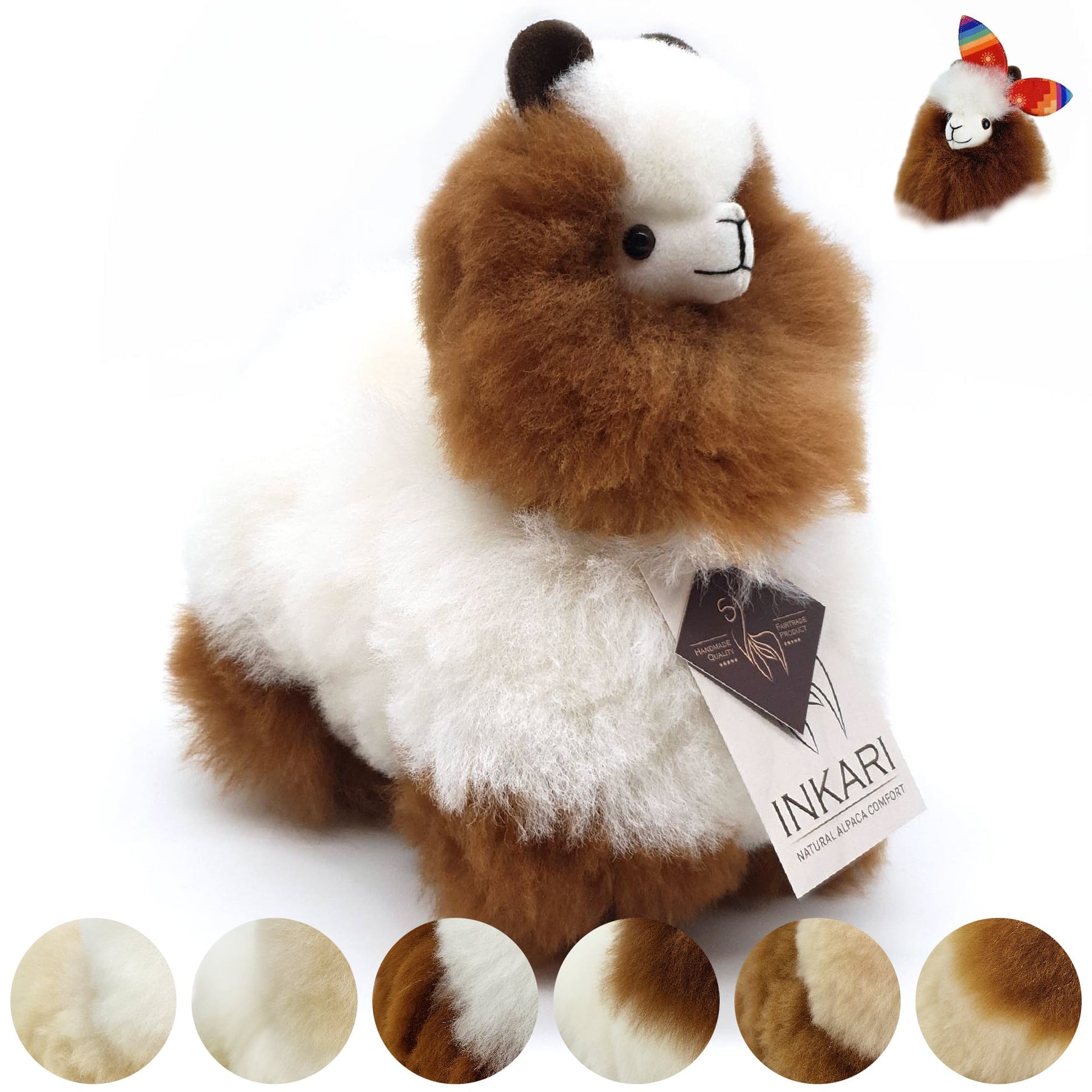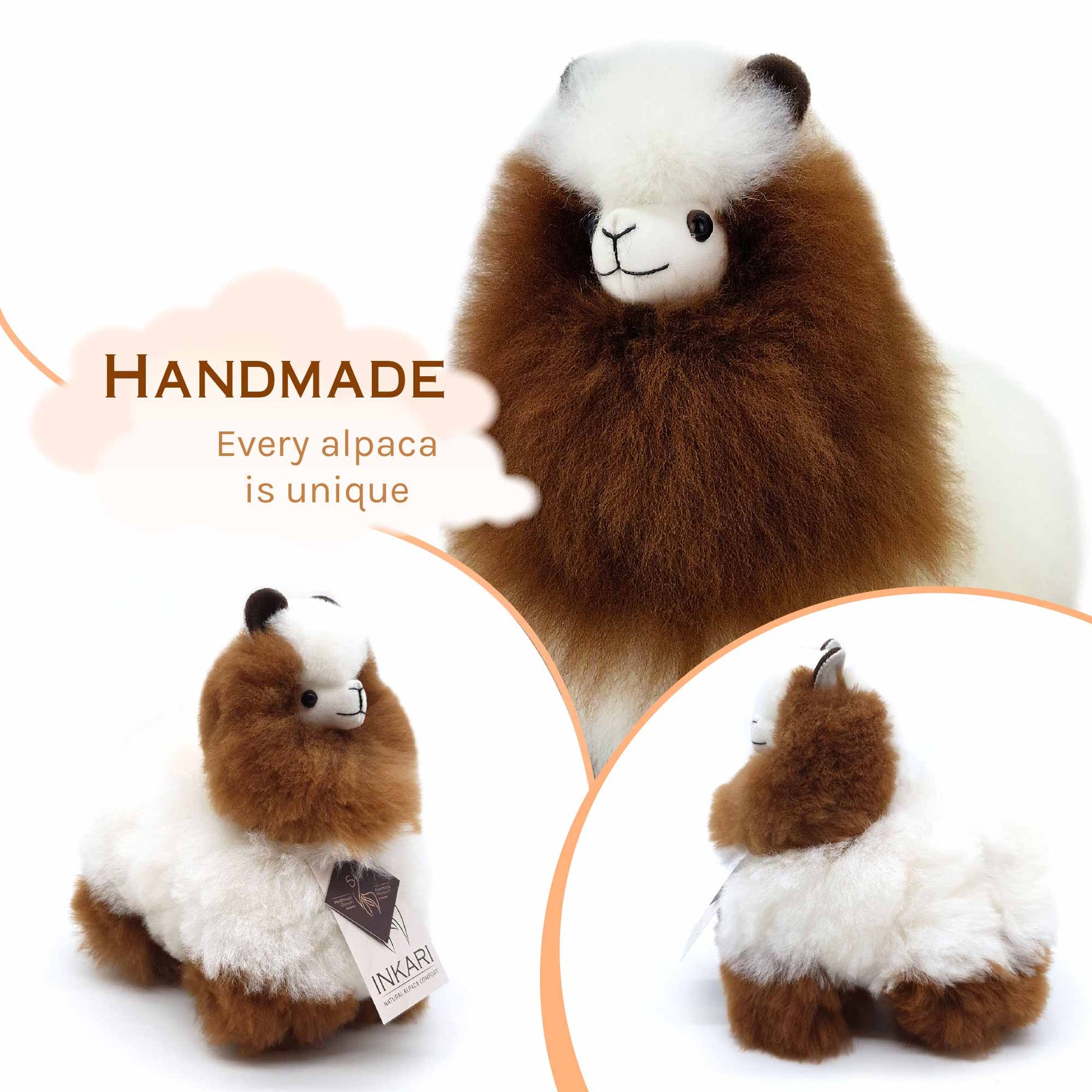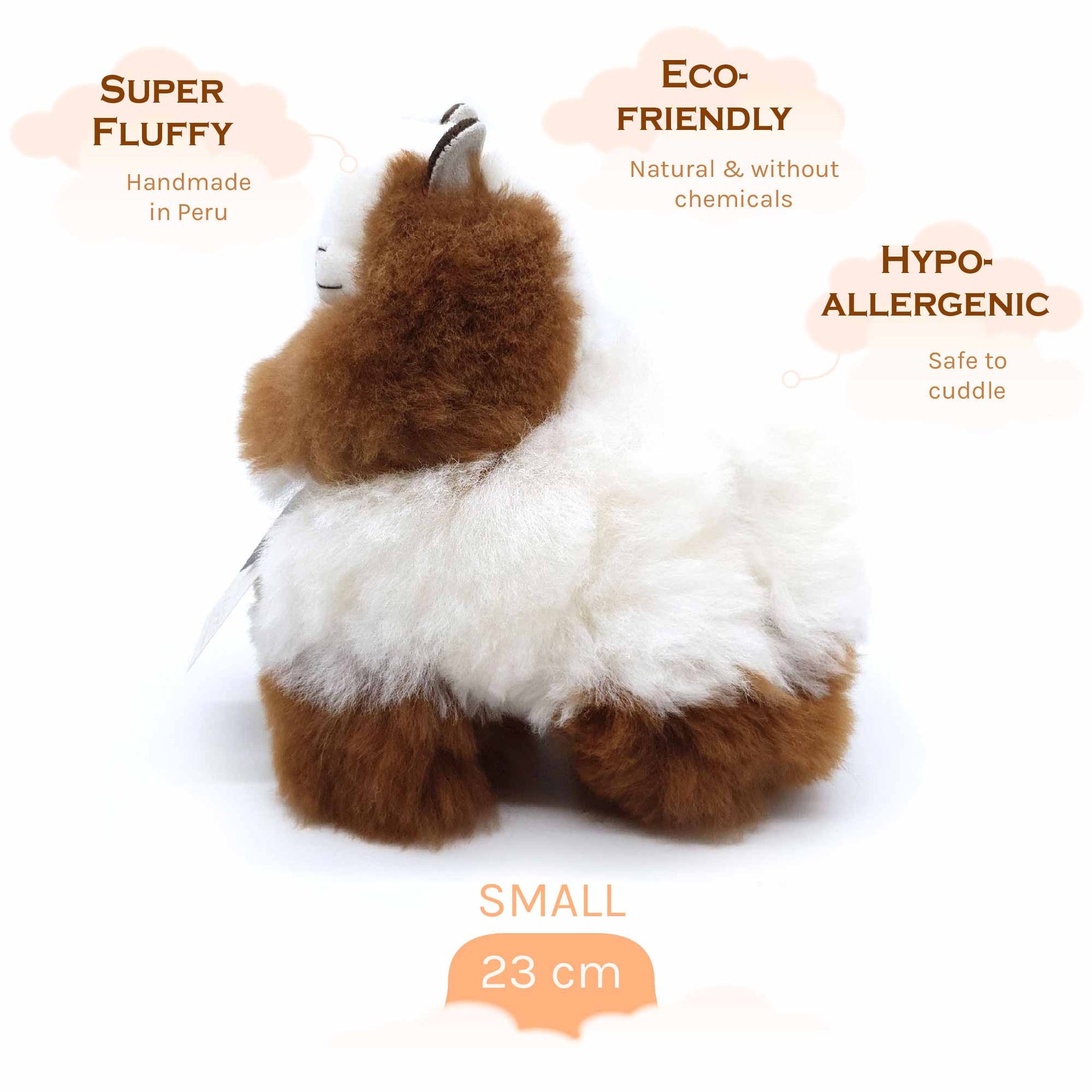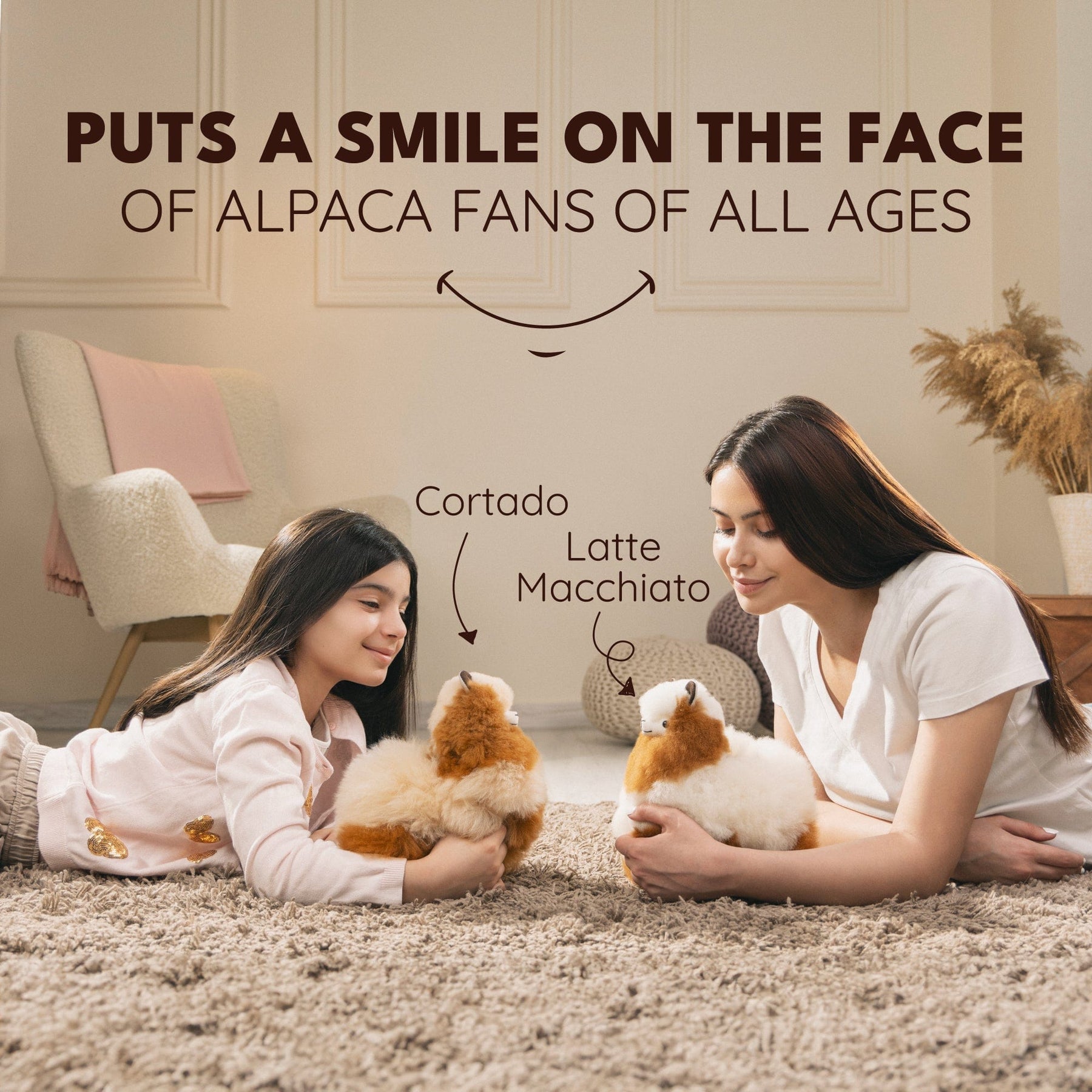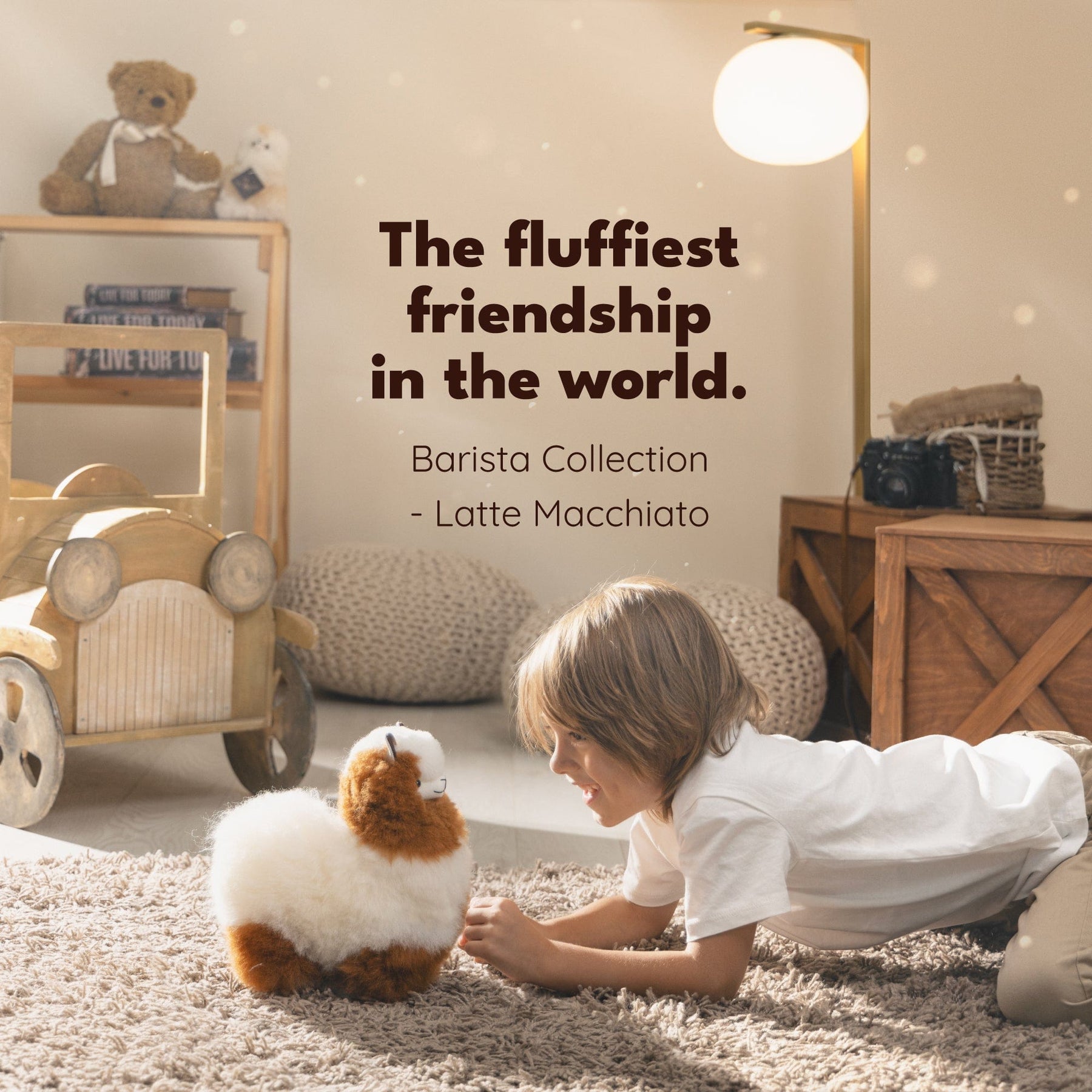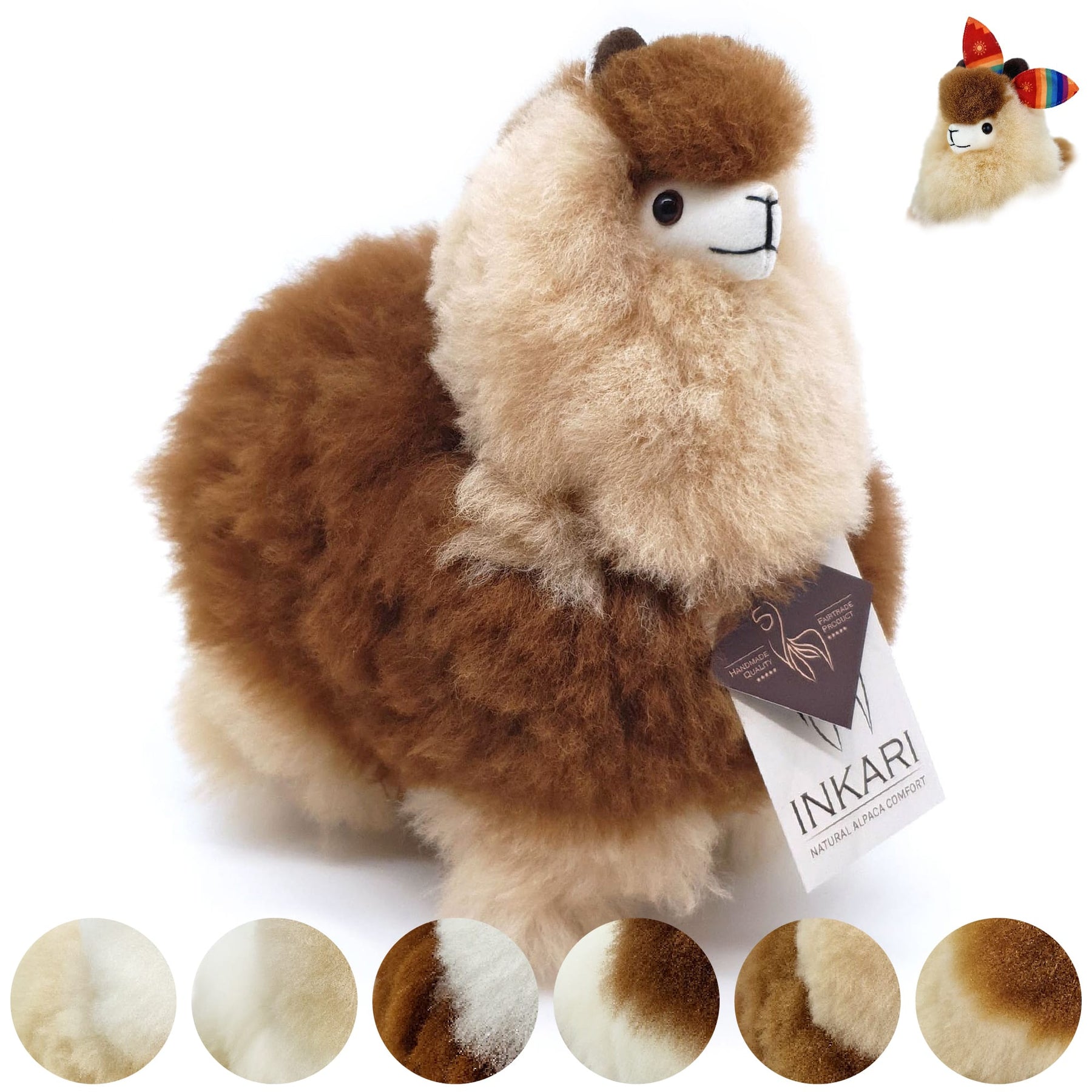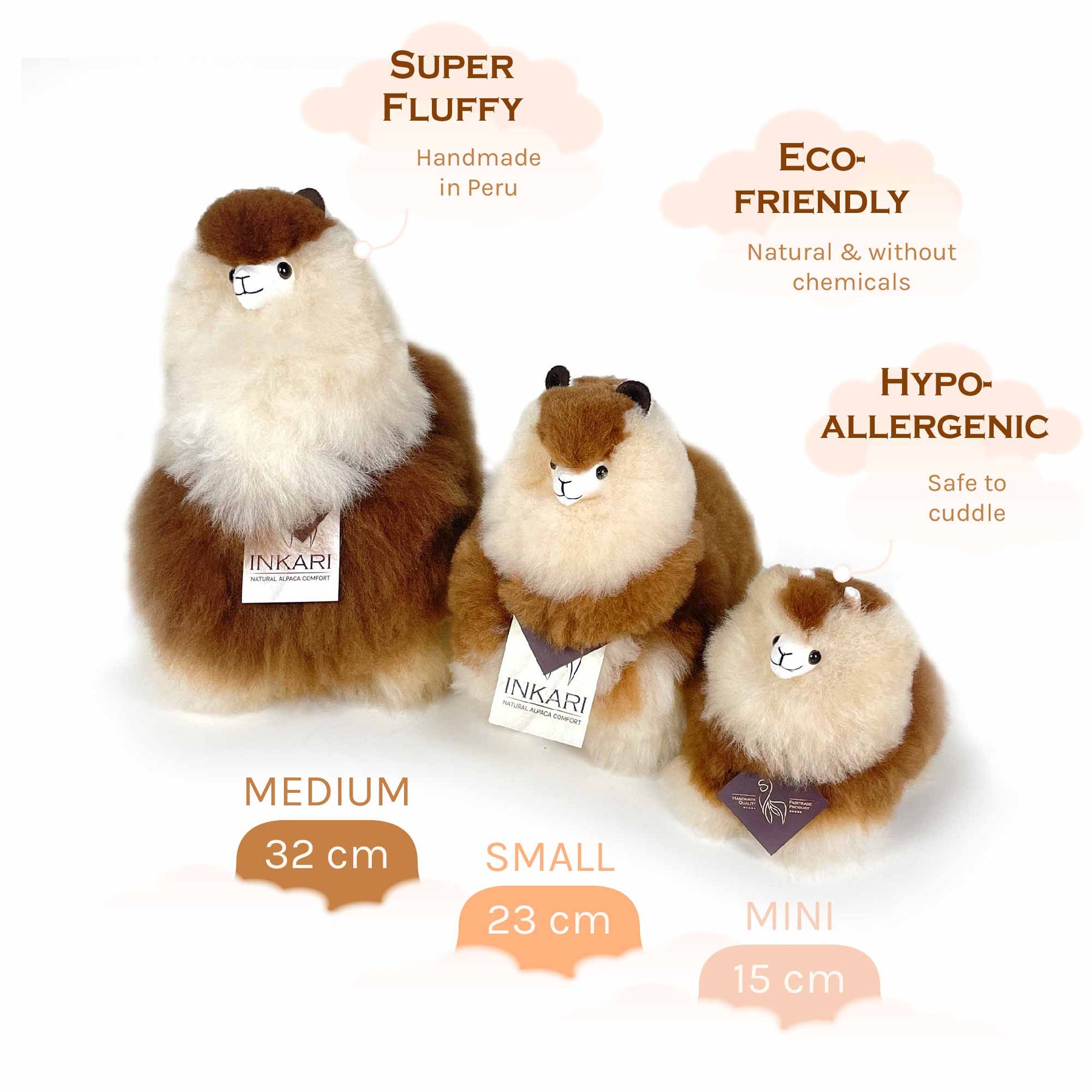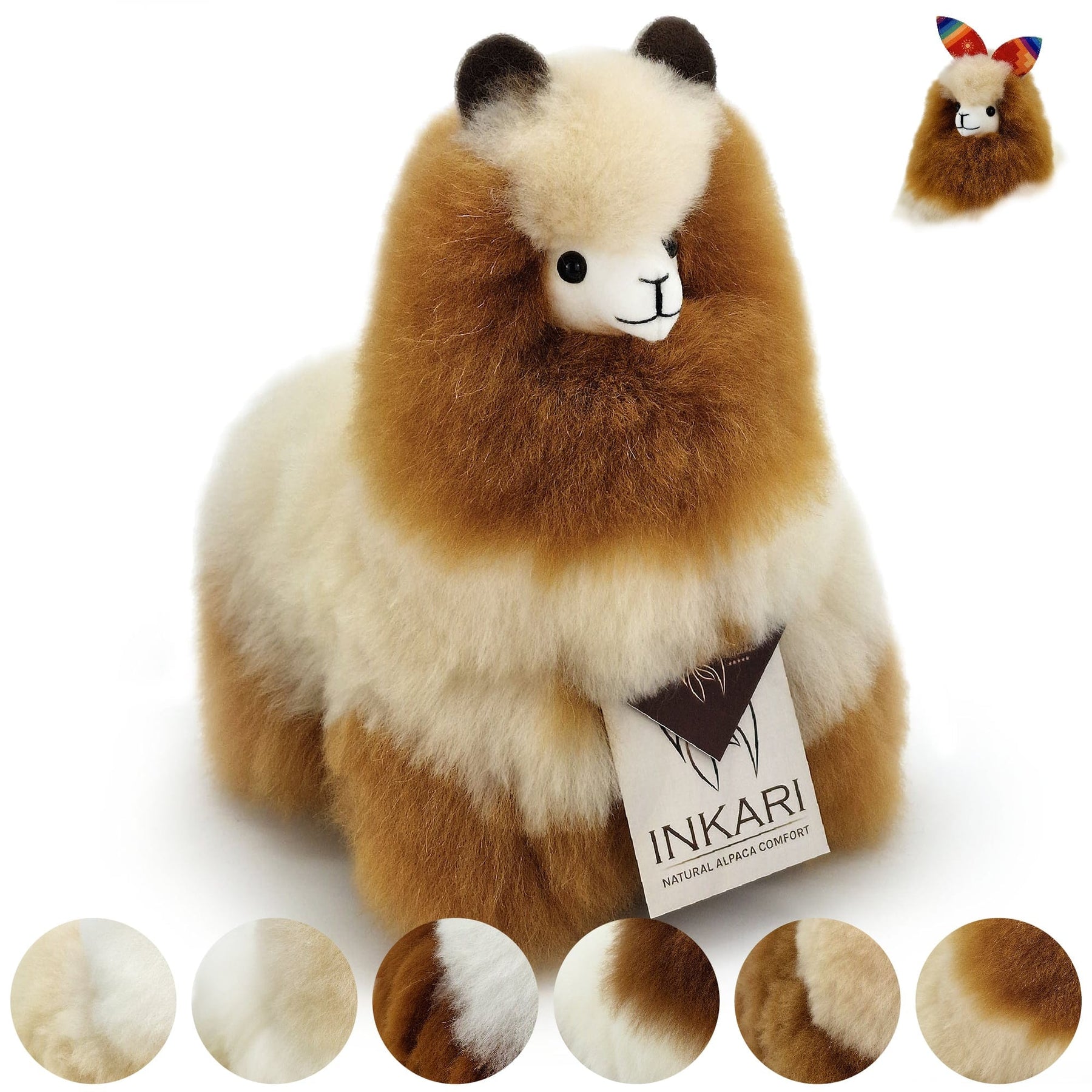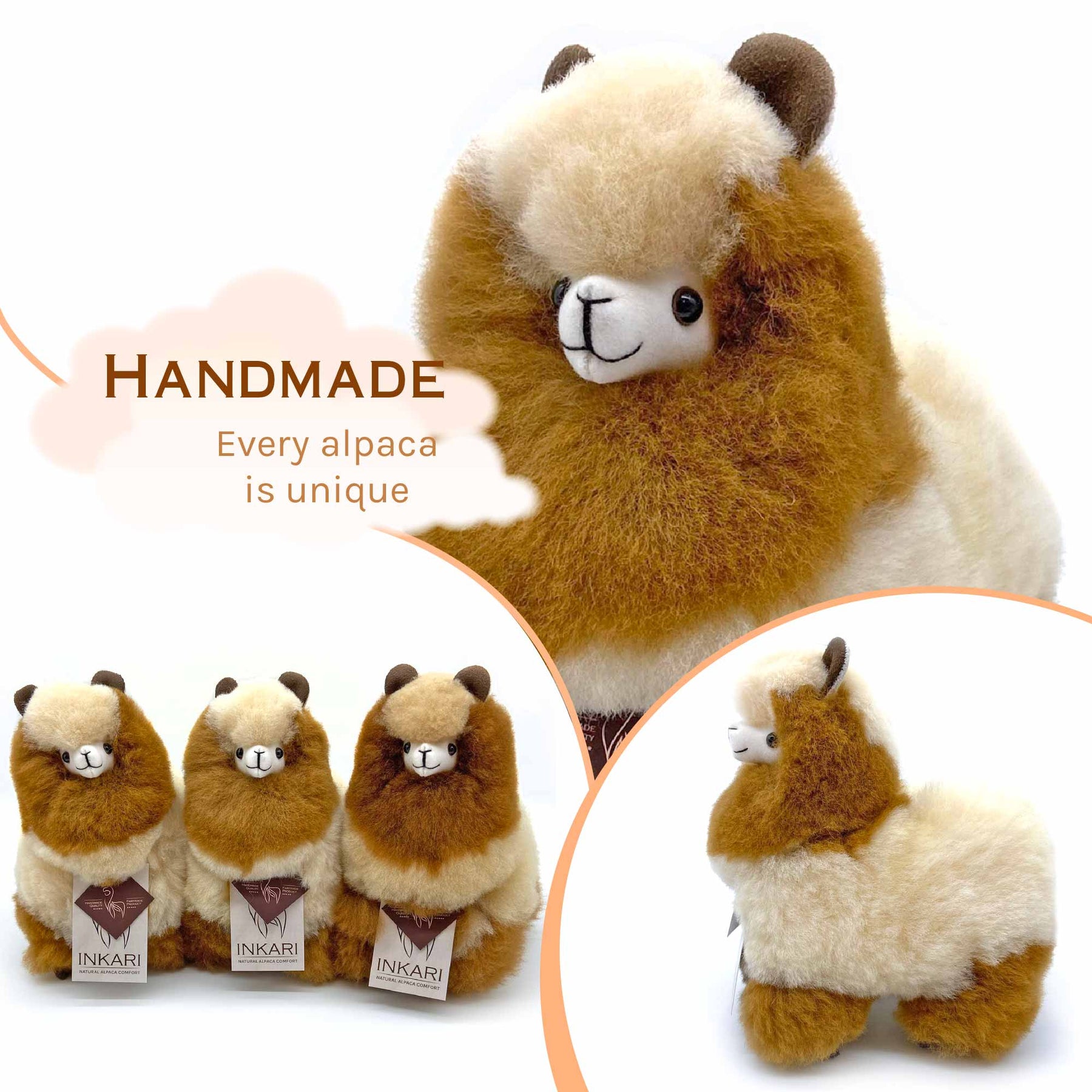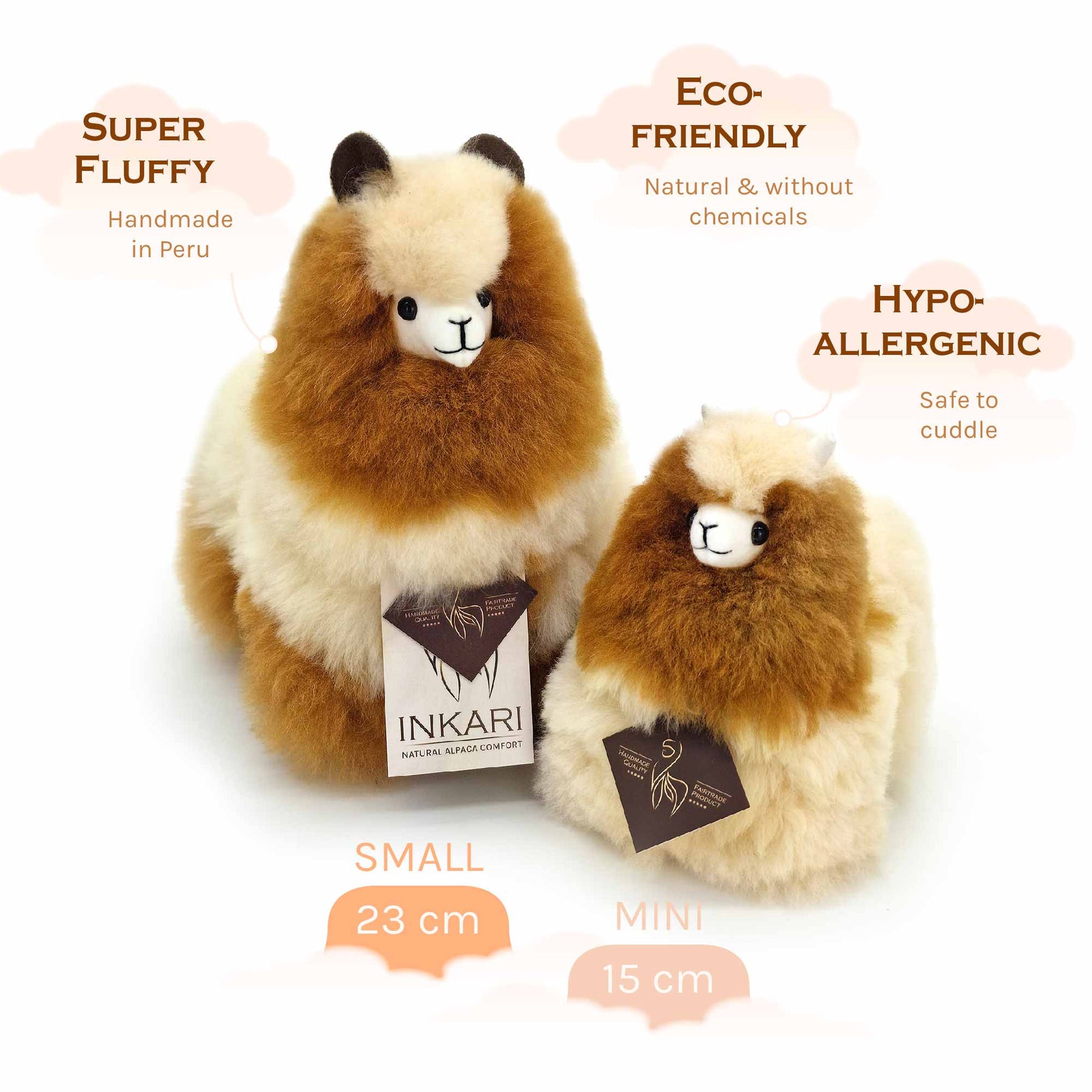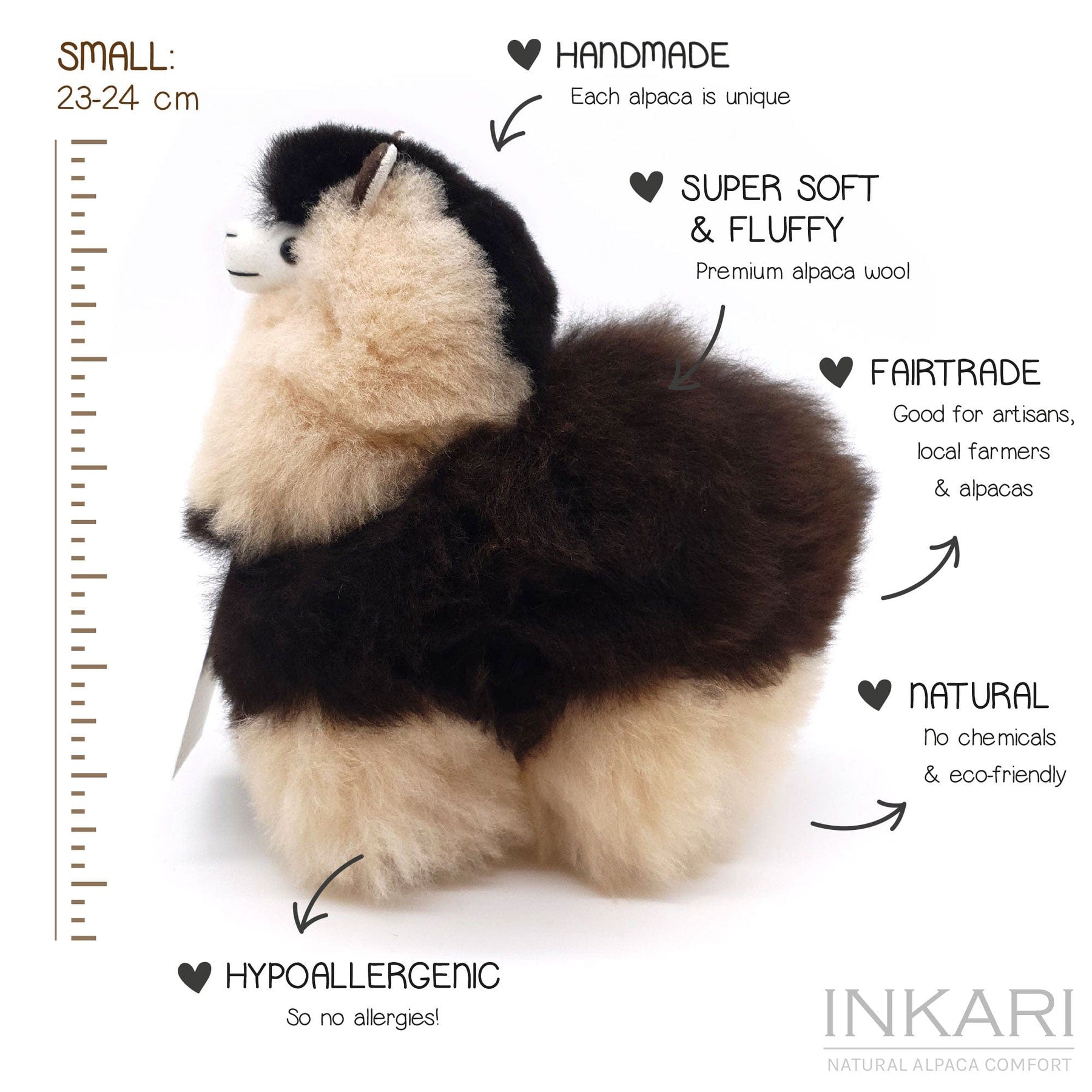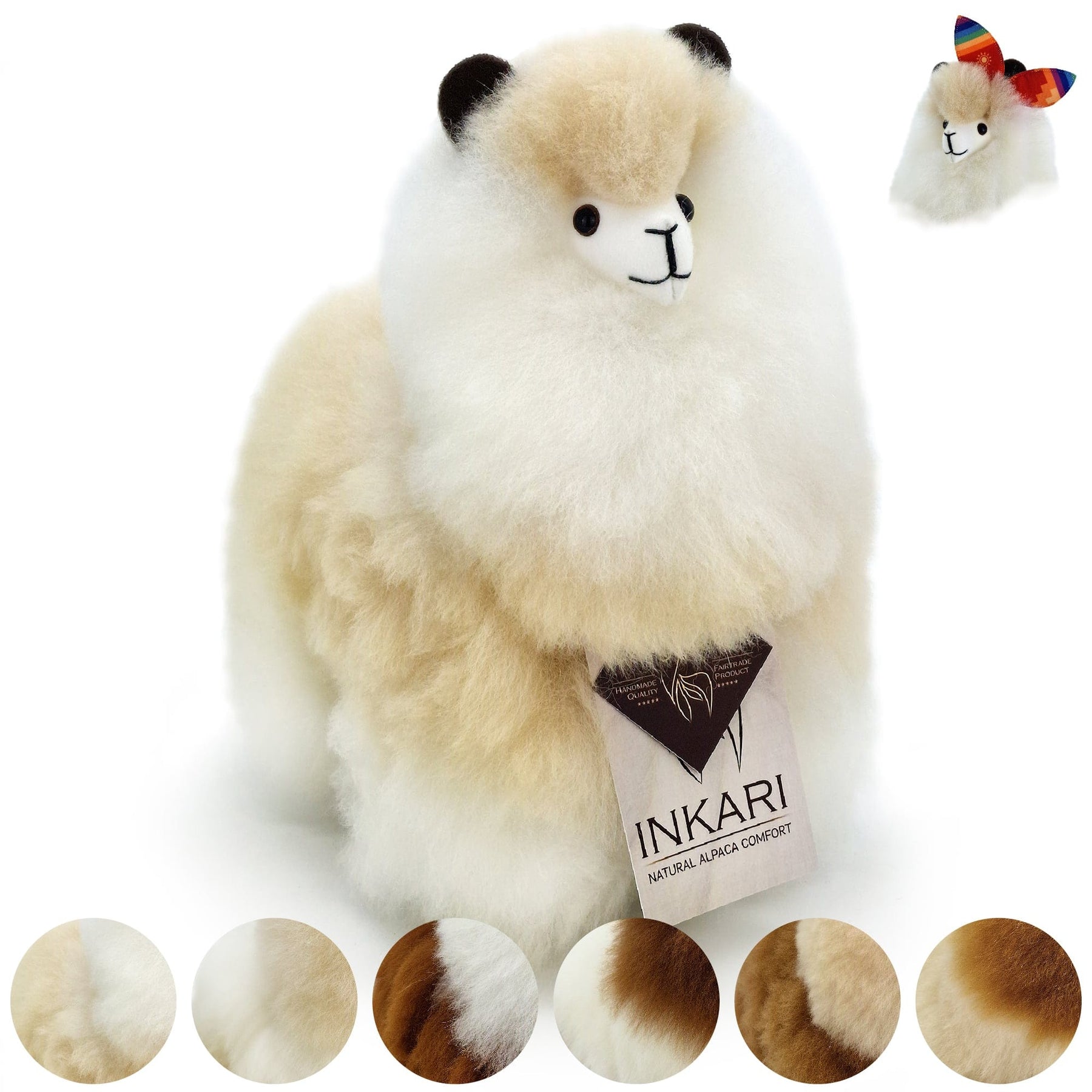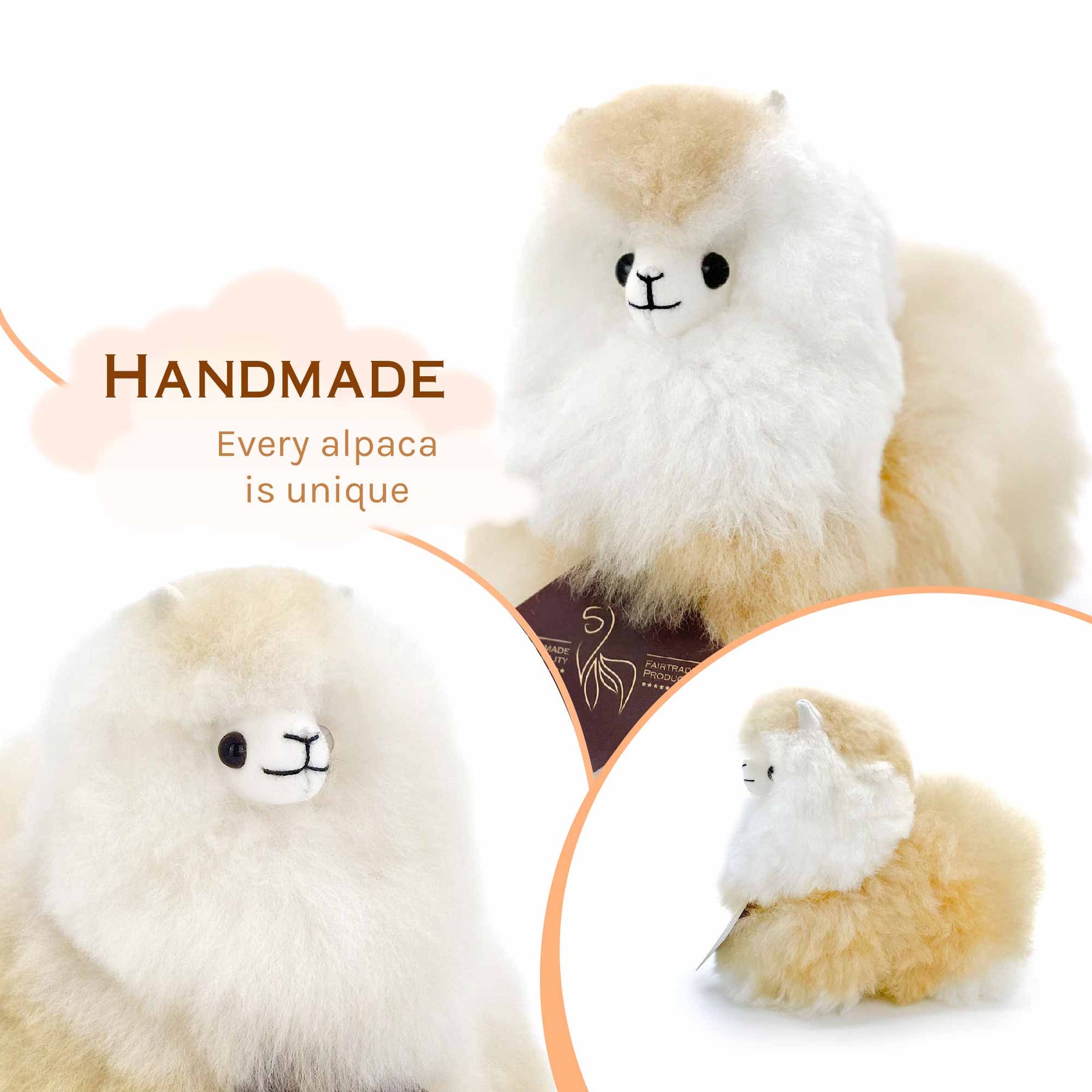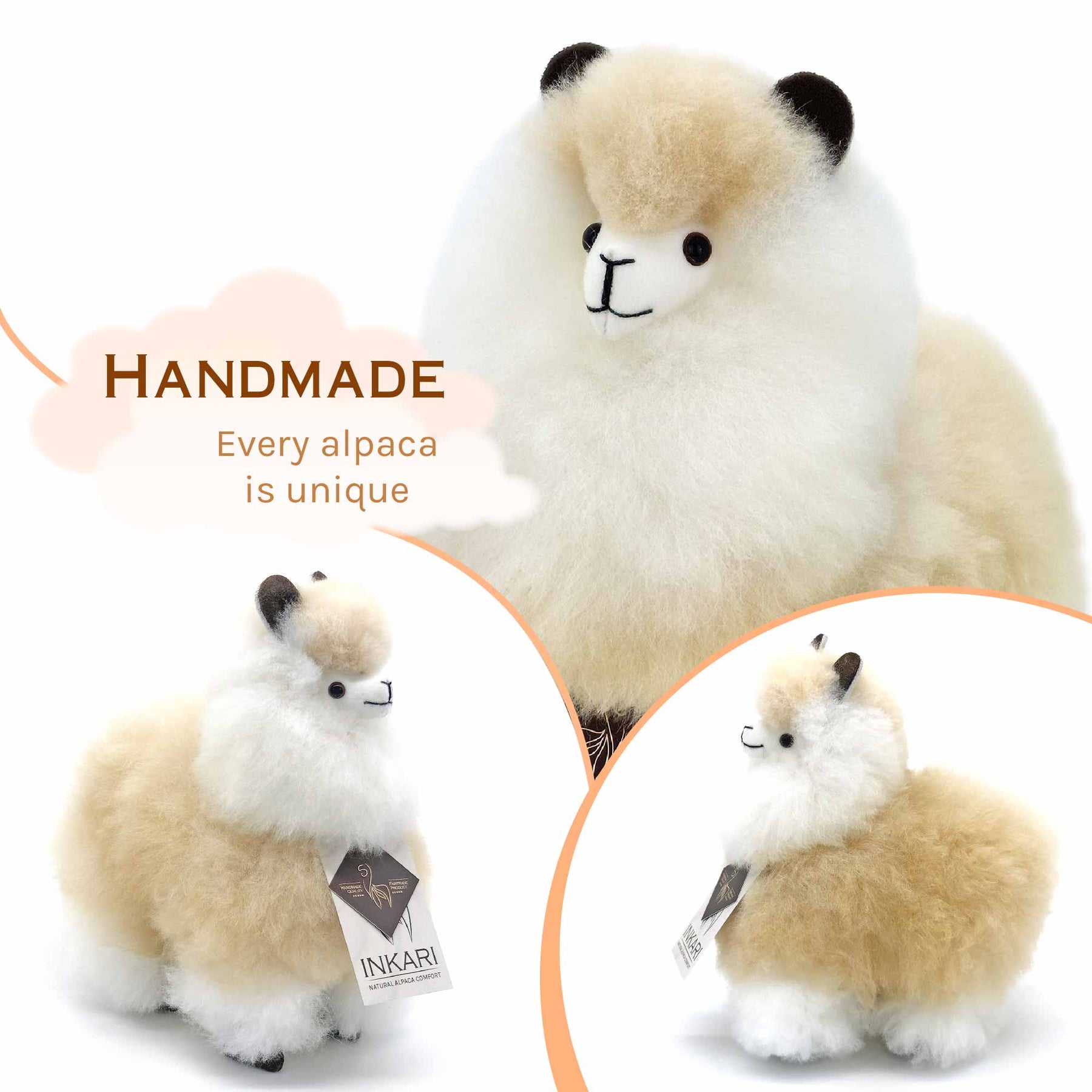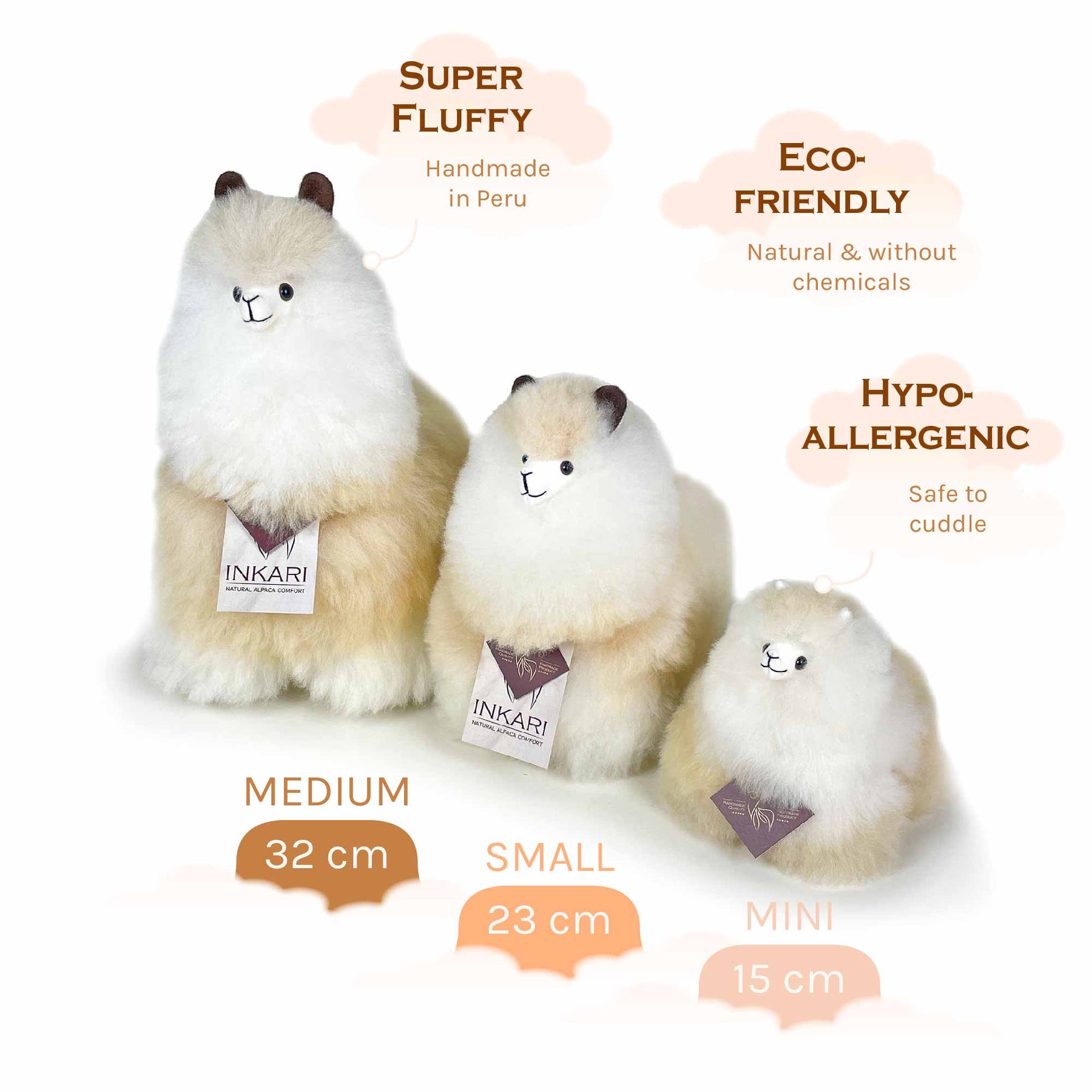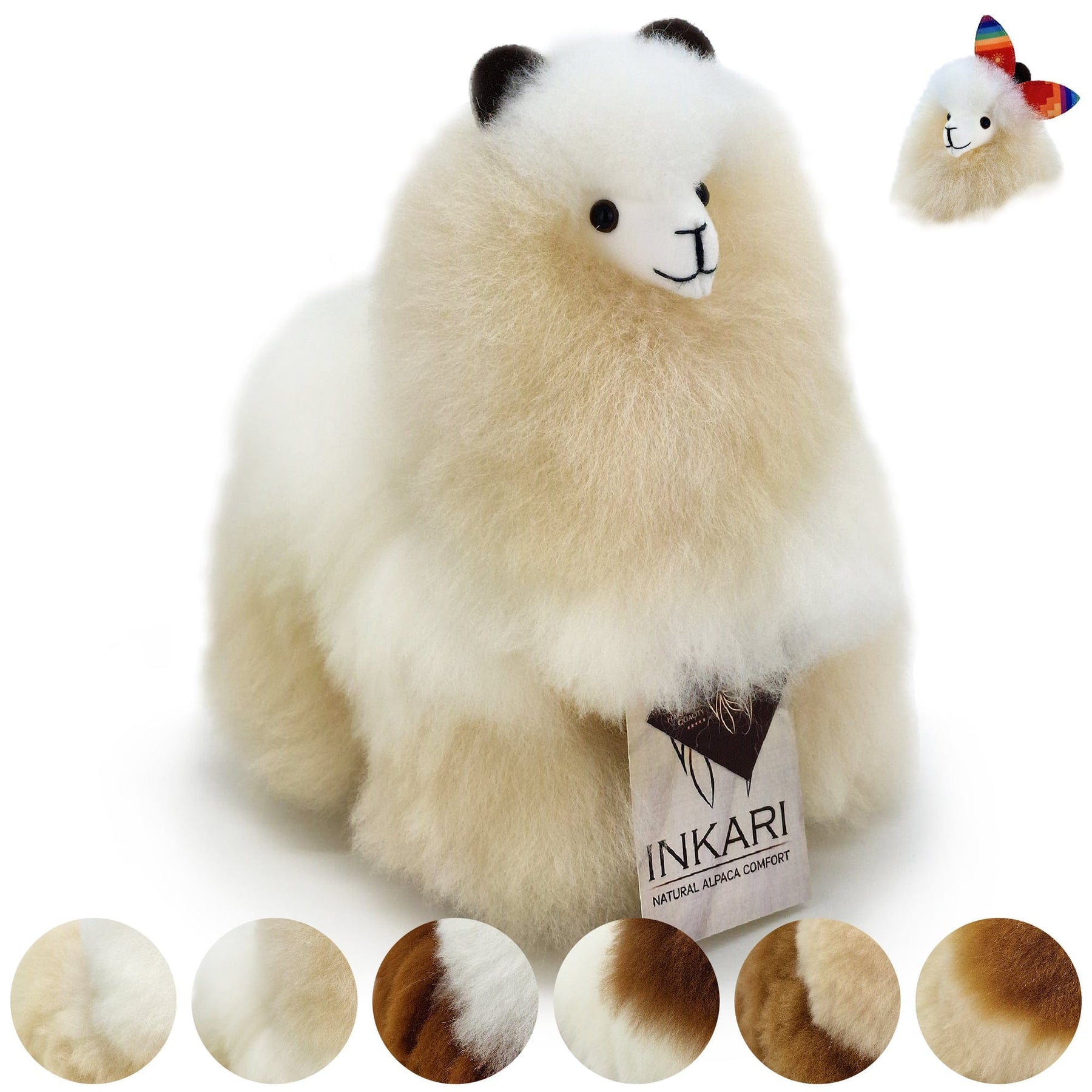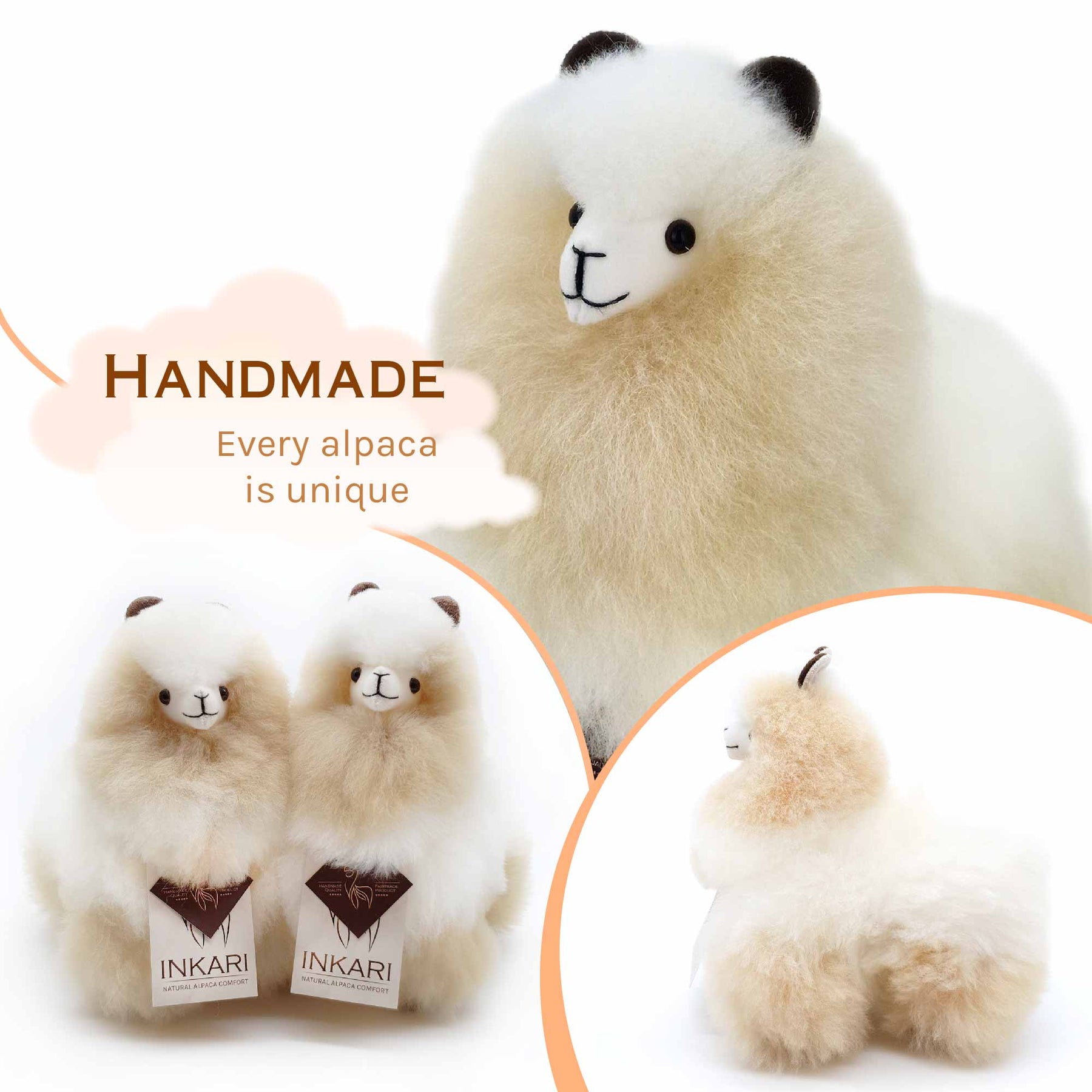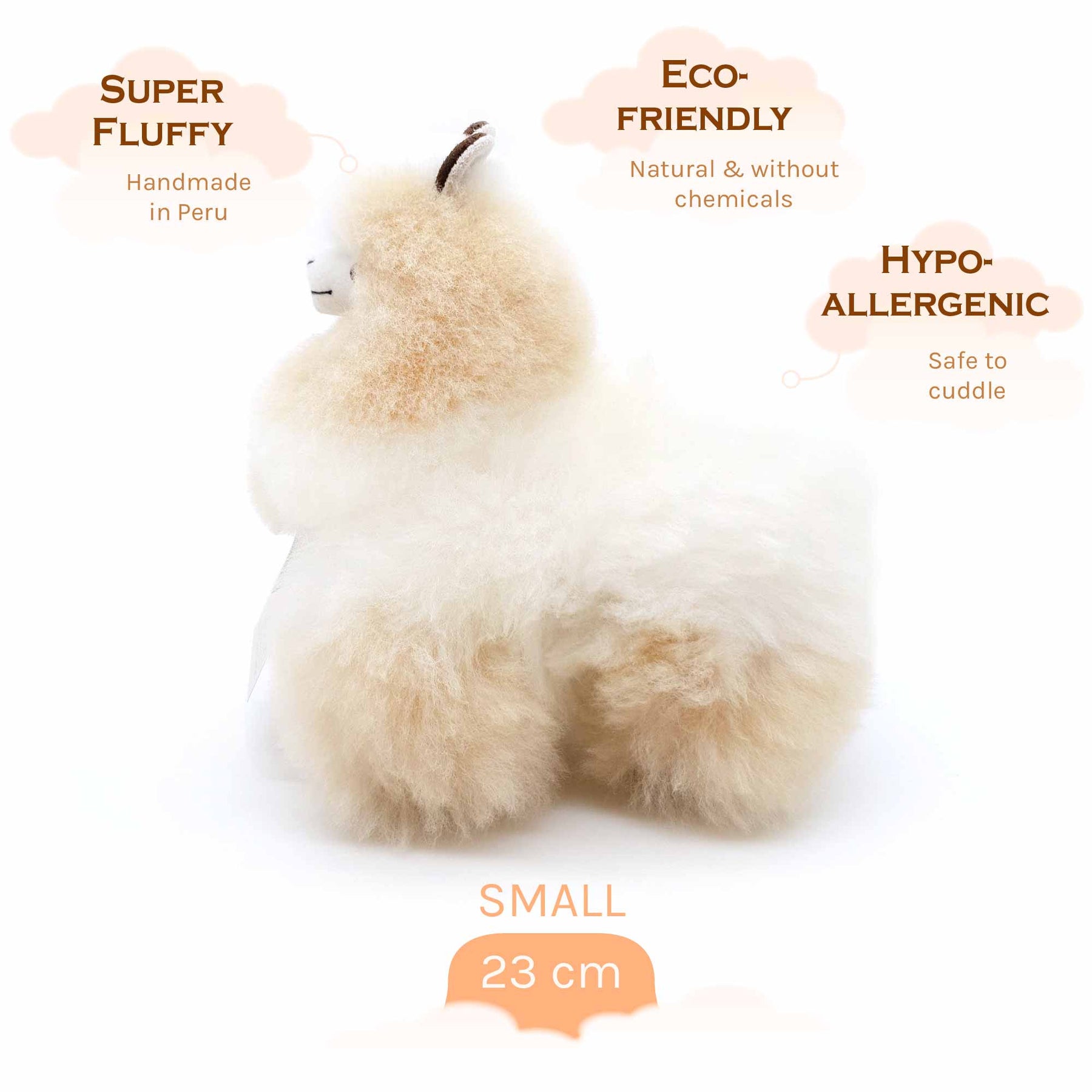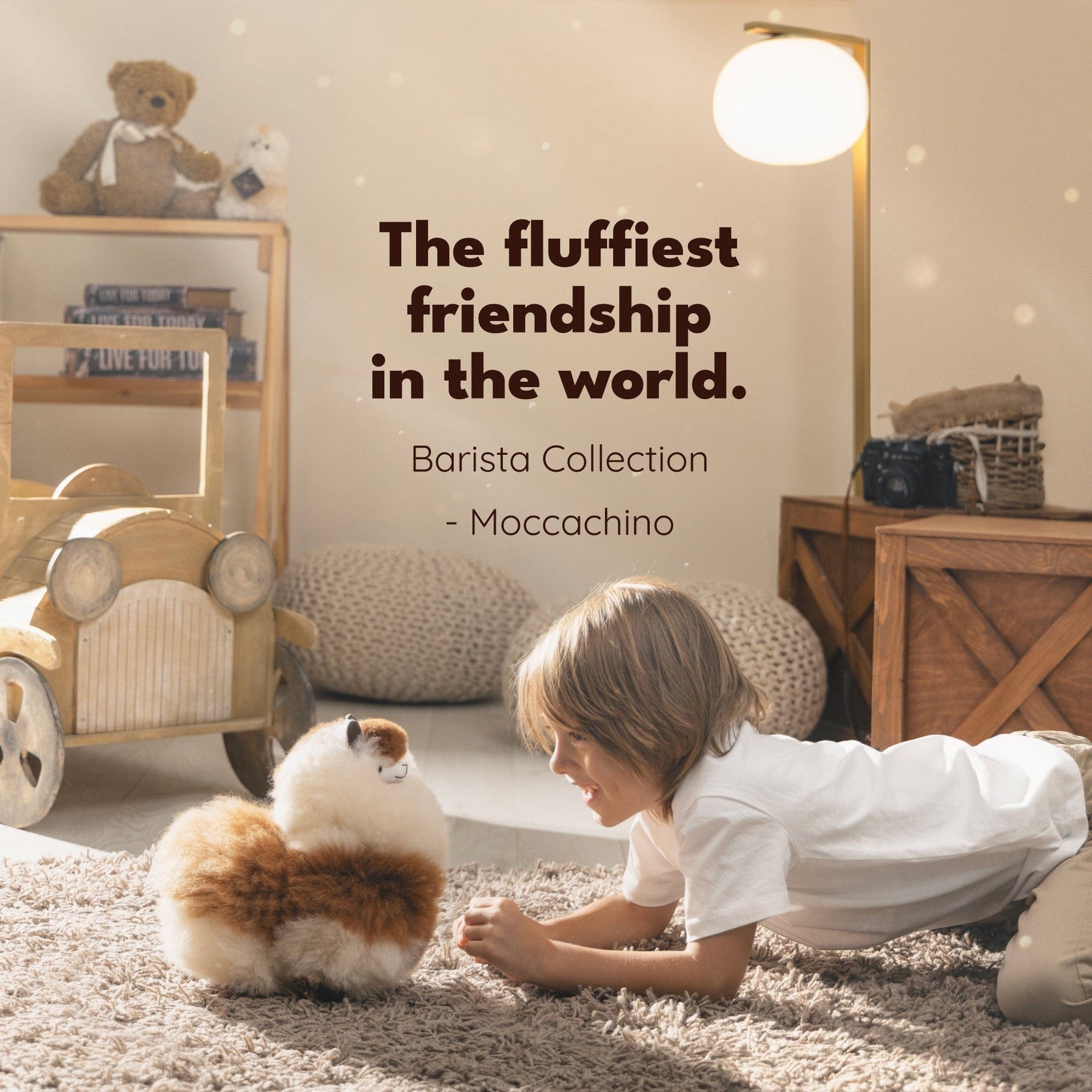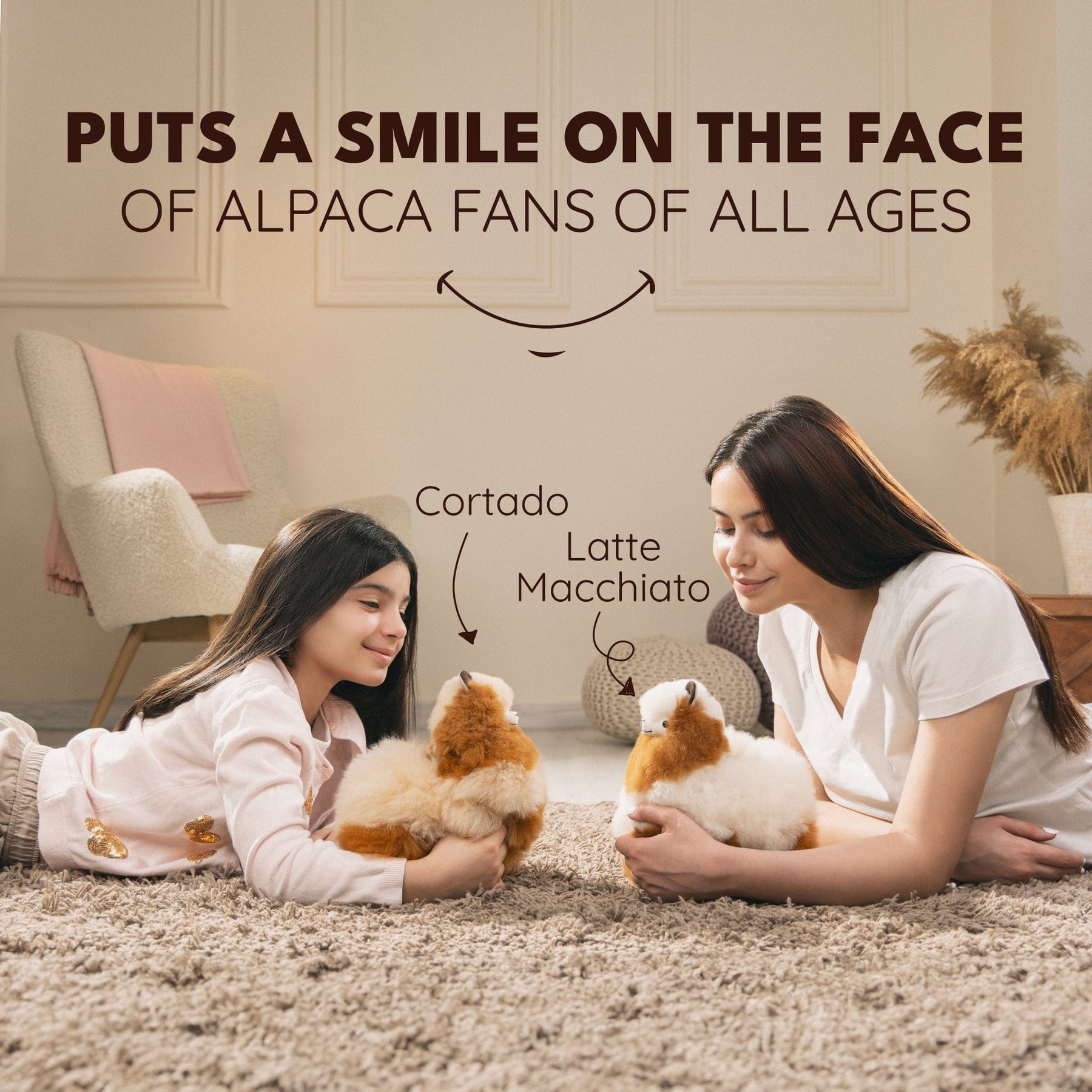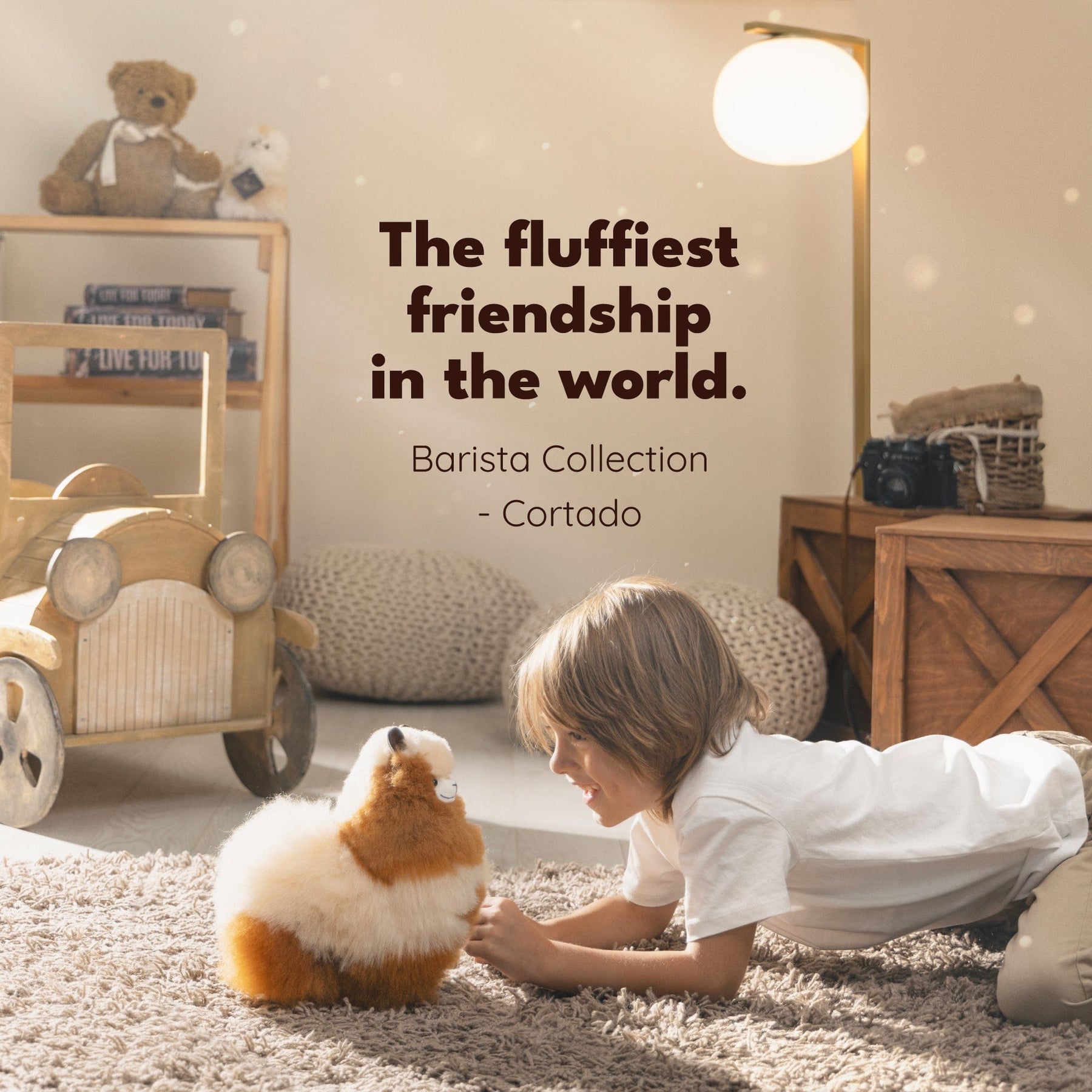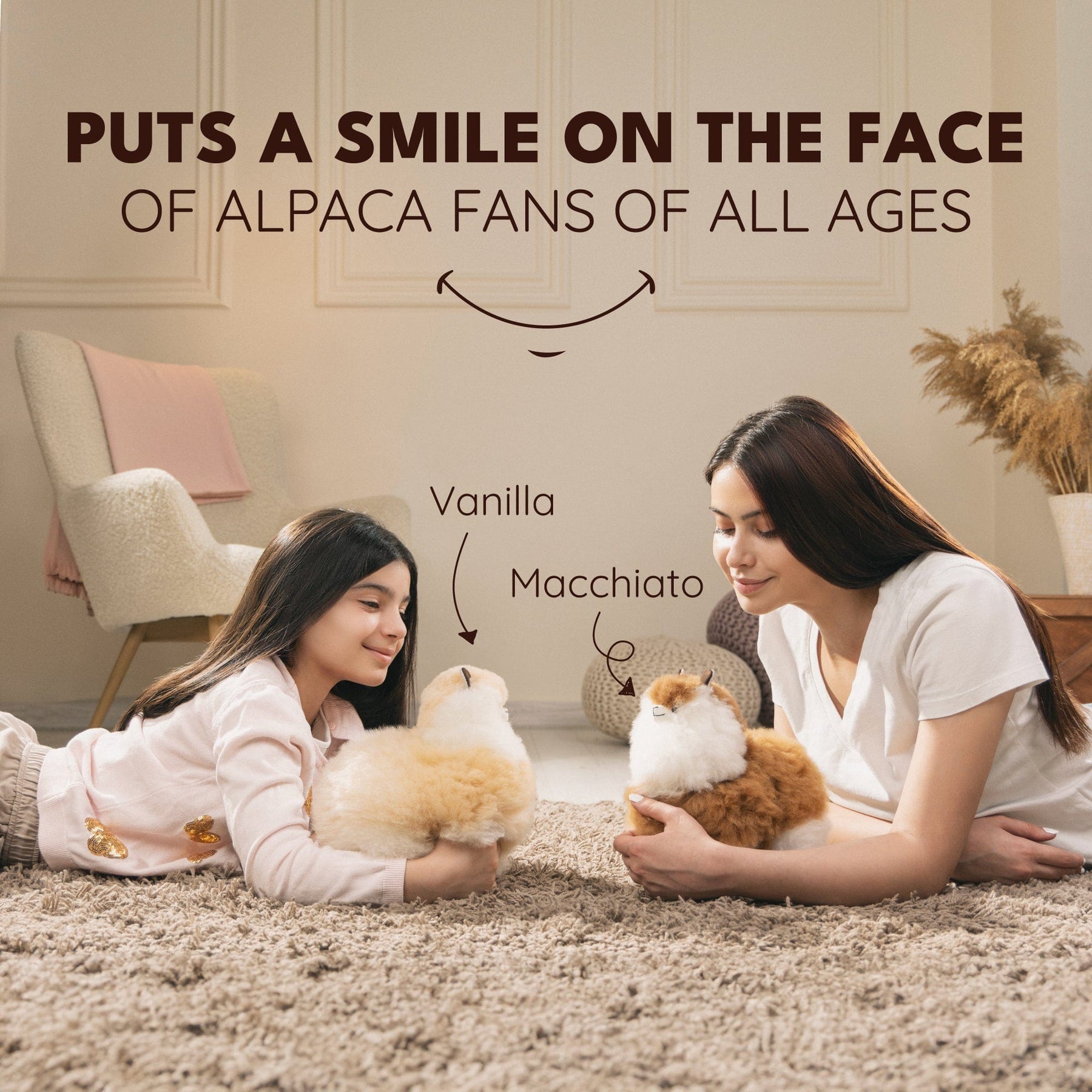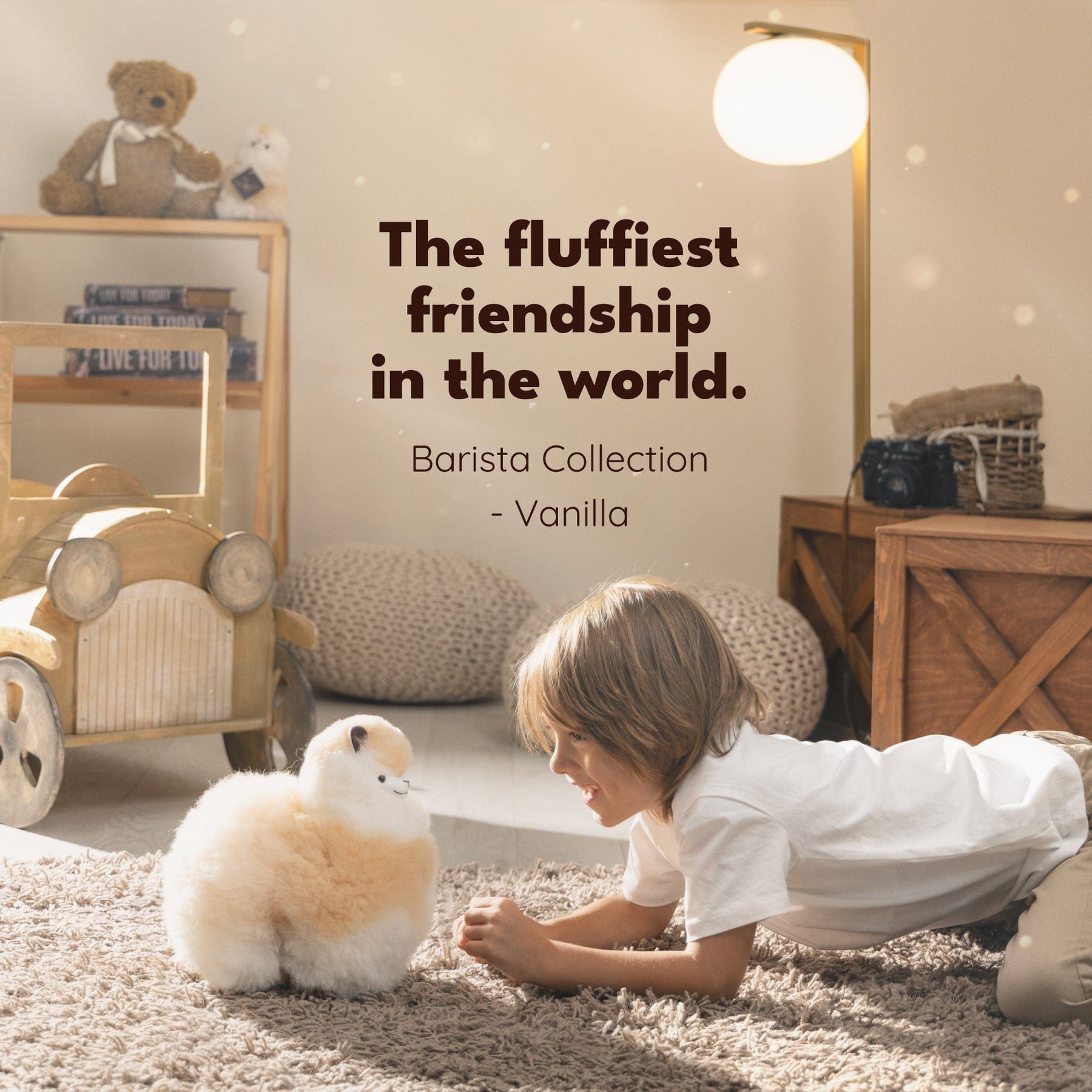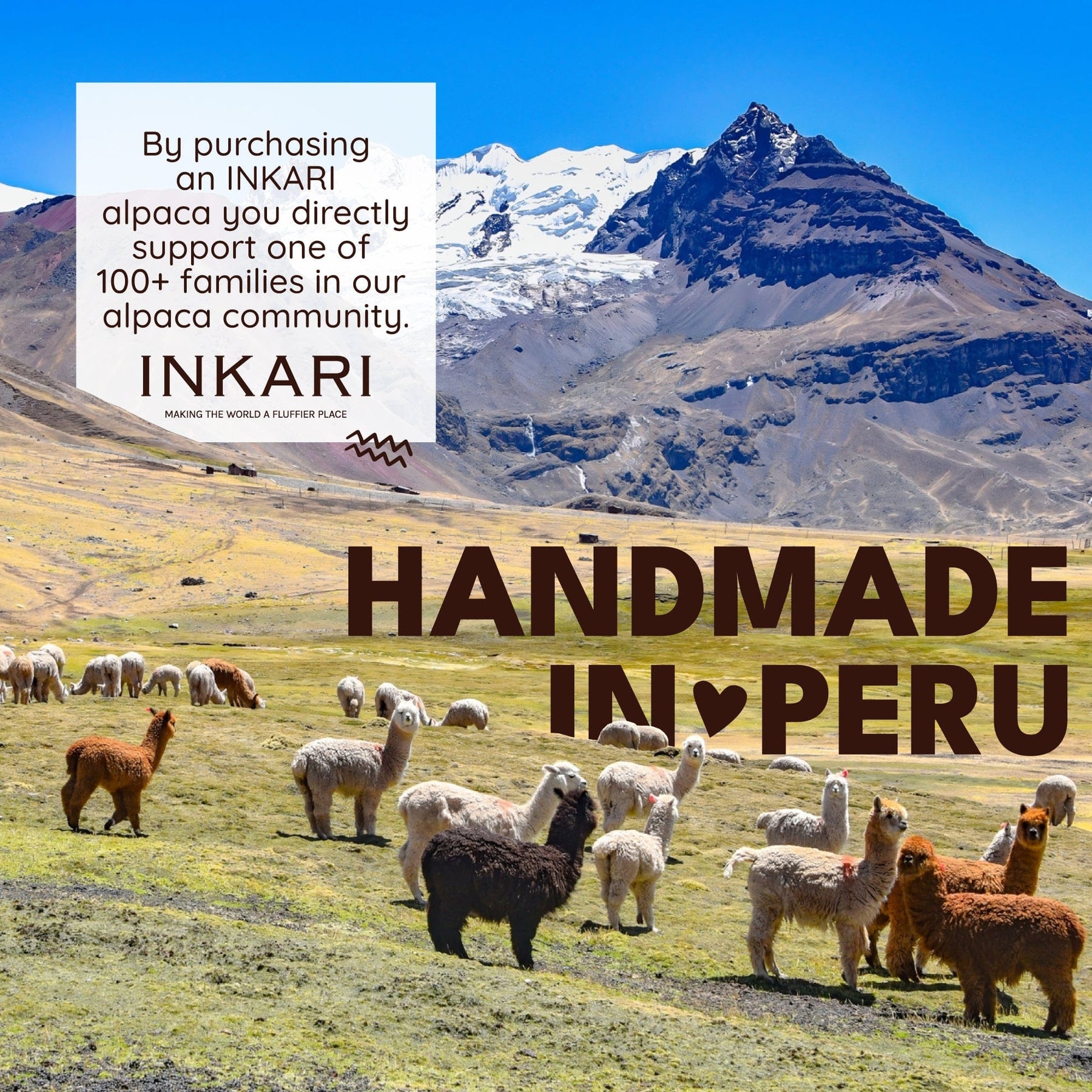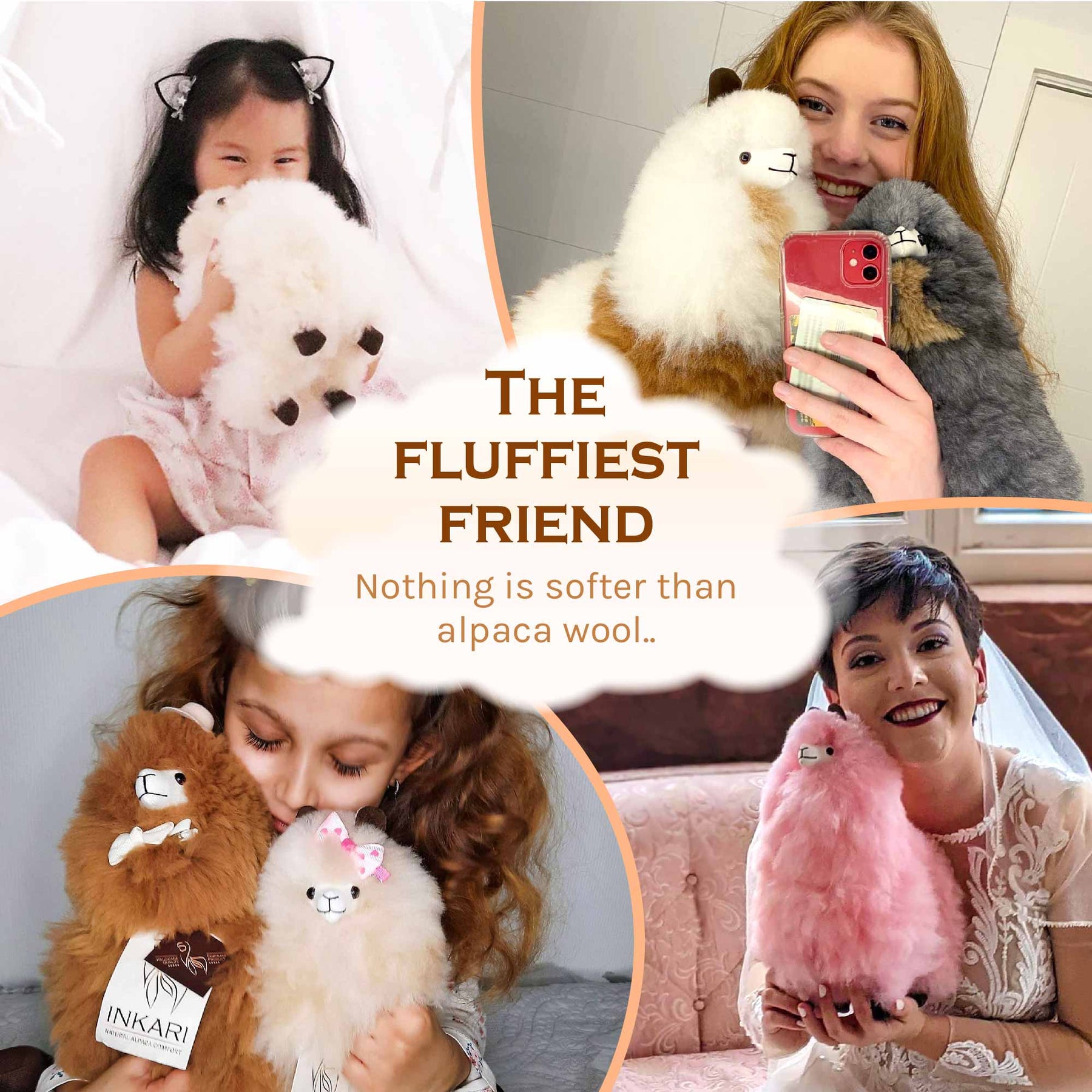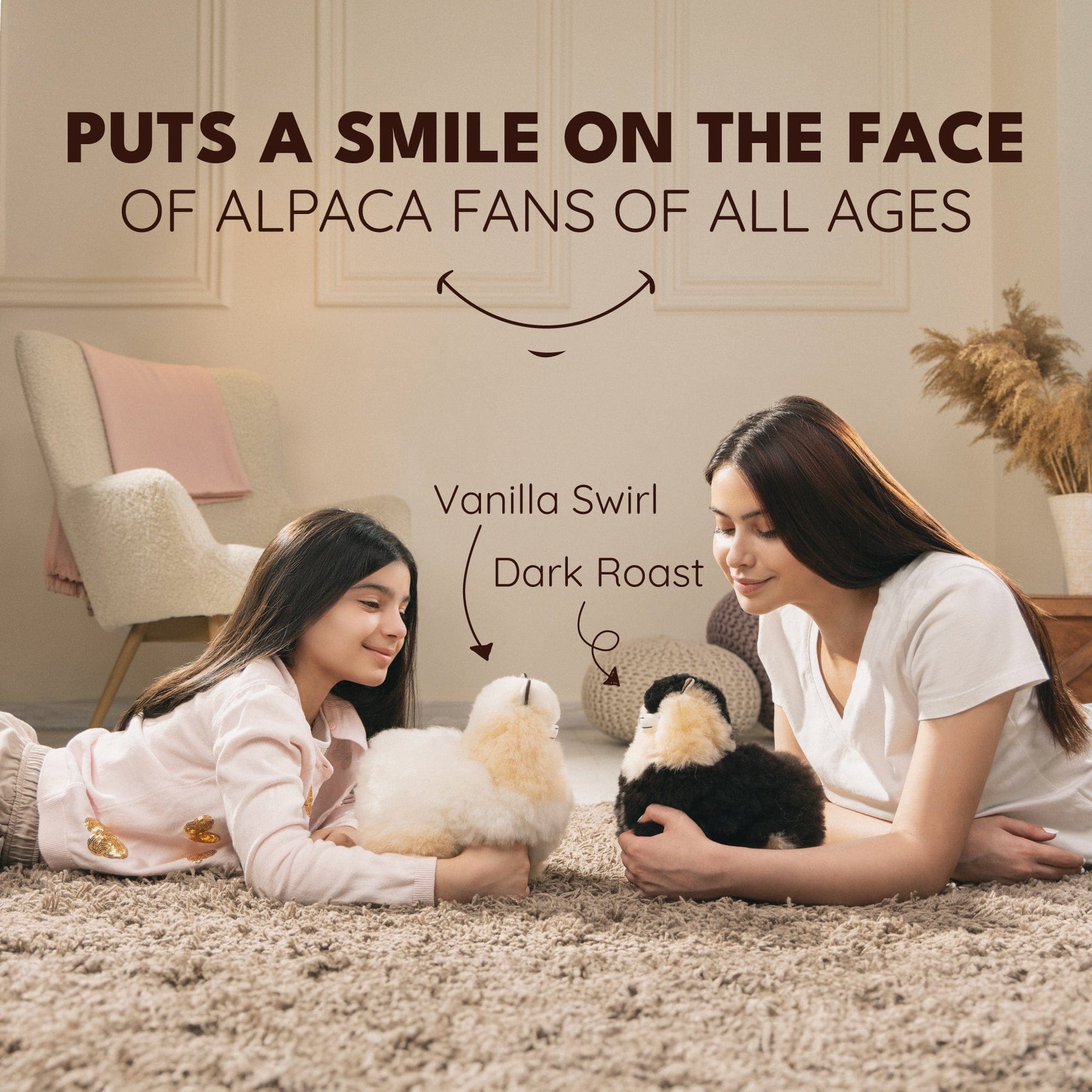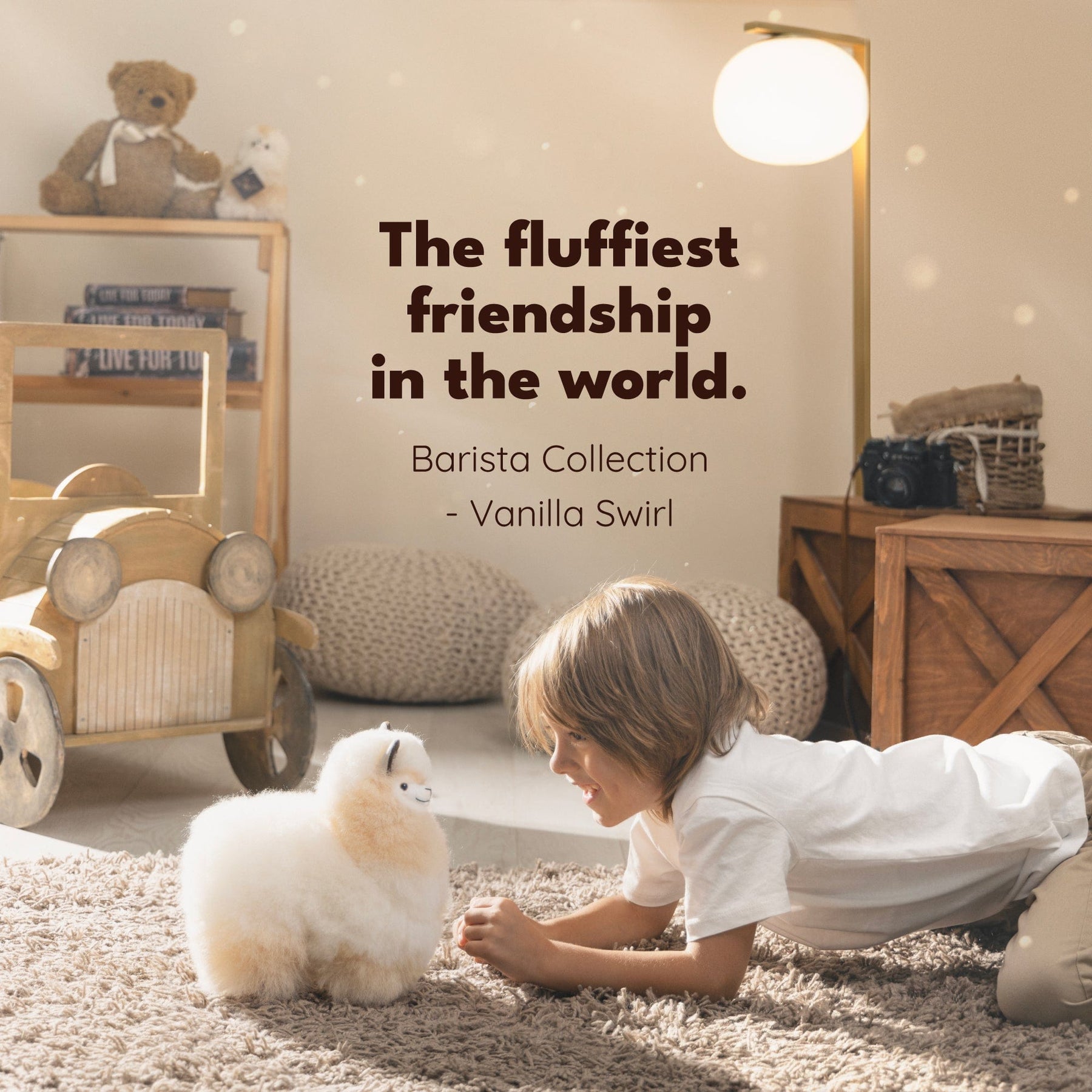 🦙 Premium Alpaca Fiber | ☀️ Caffeinated By Alpaca Joy | 🌱 Sustainable Wool Alternative | 🫶 Handmade in Peru | 🌟 100% Unique
Can you name 1 similarity in all these VIP pictures? An alpaca always lives in a herd!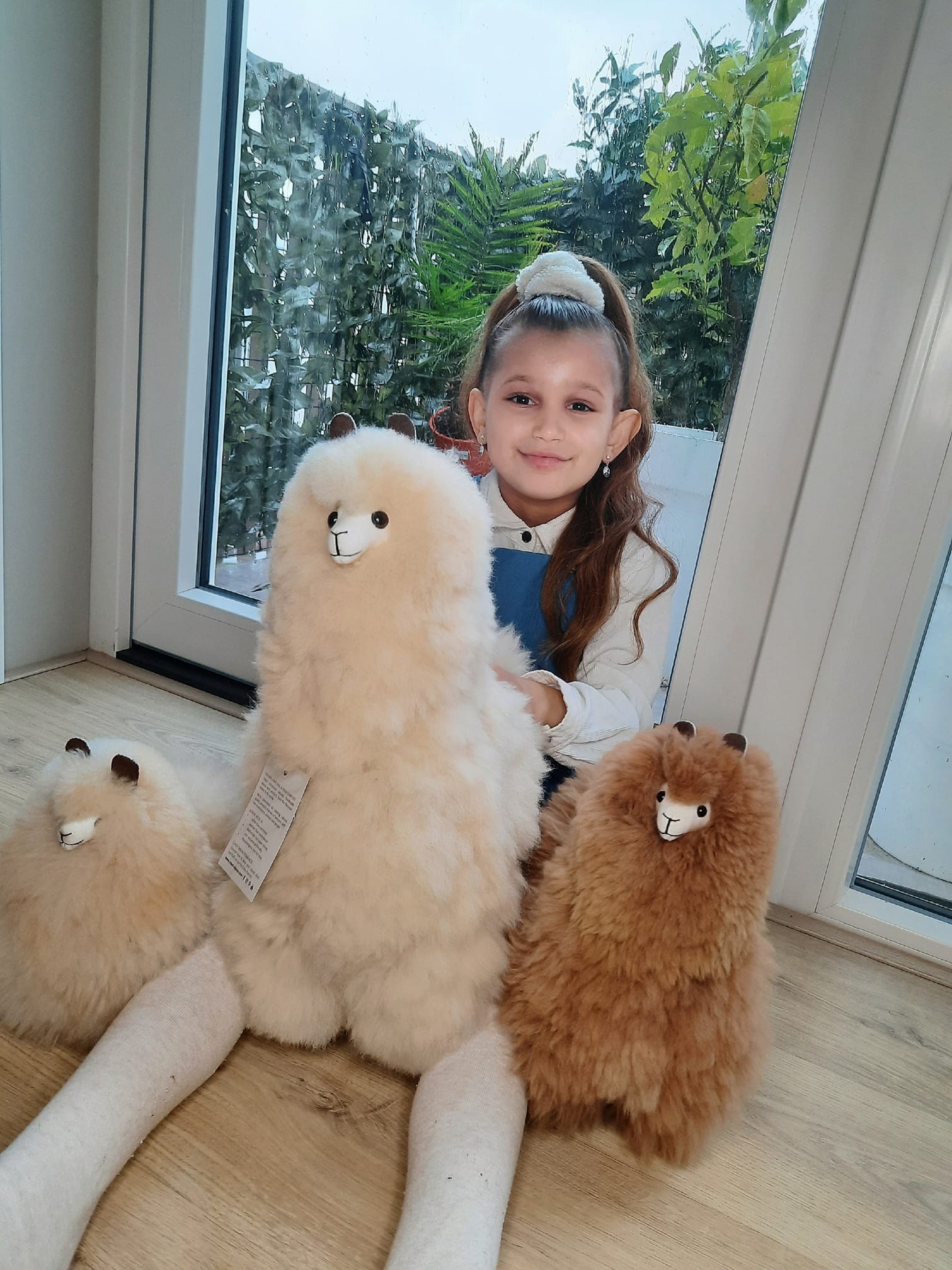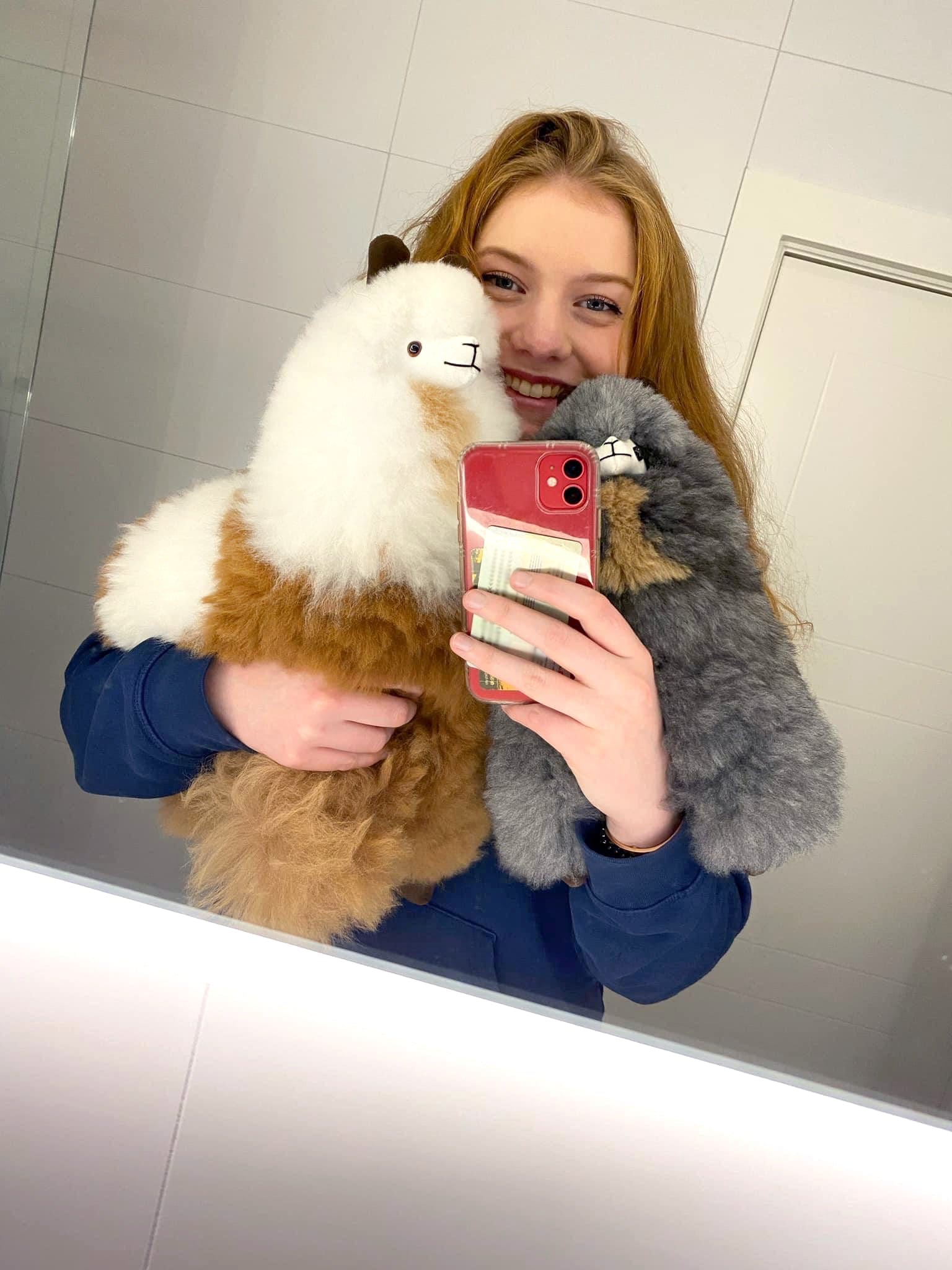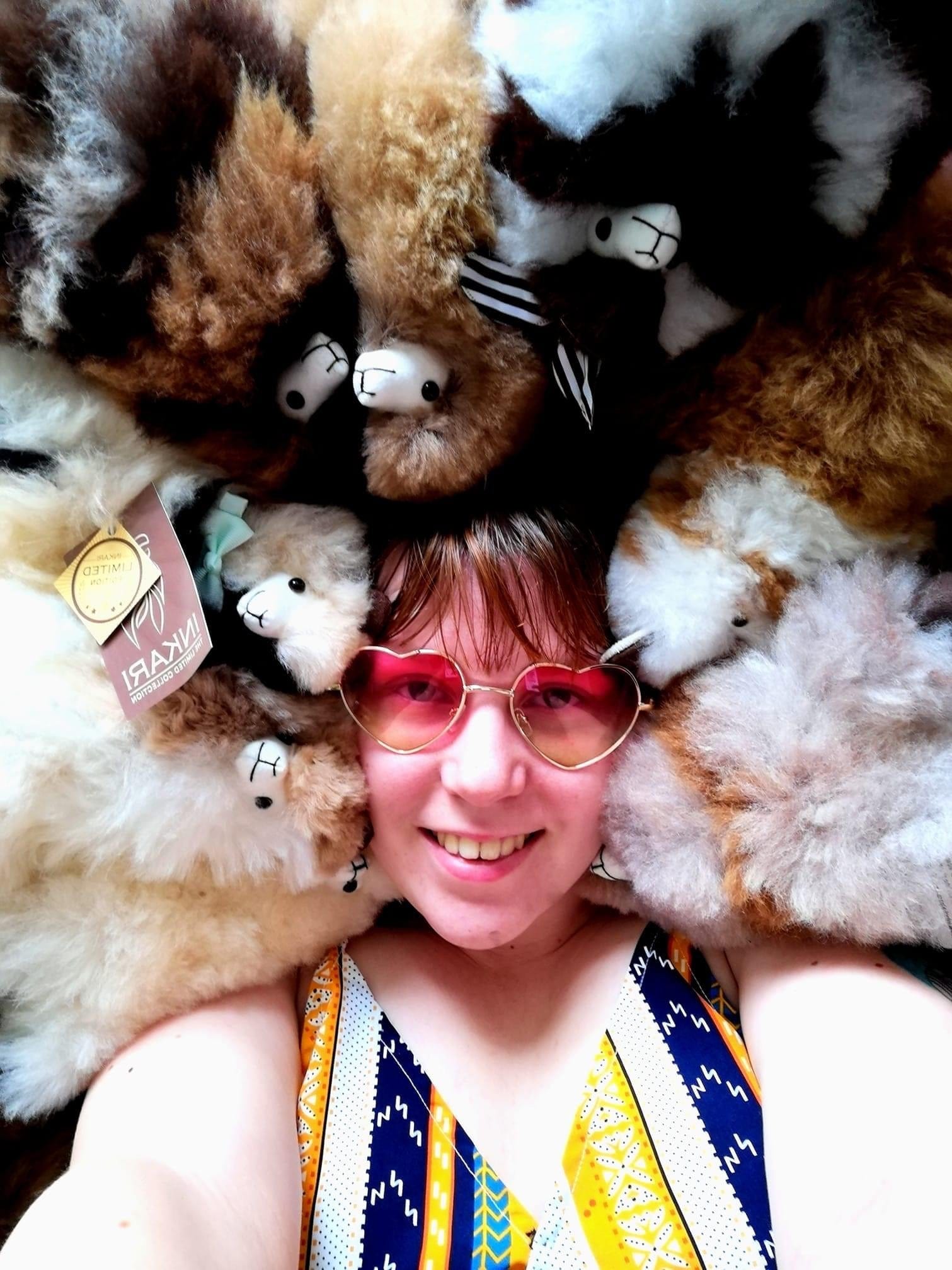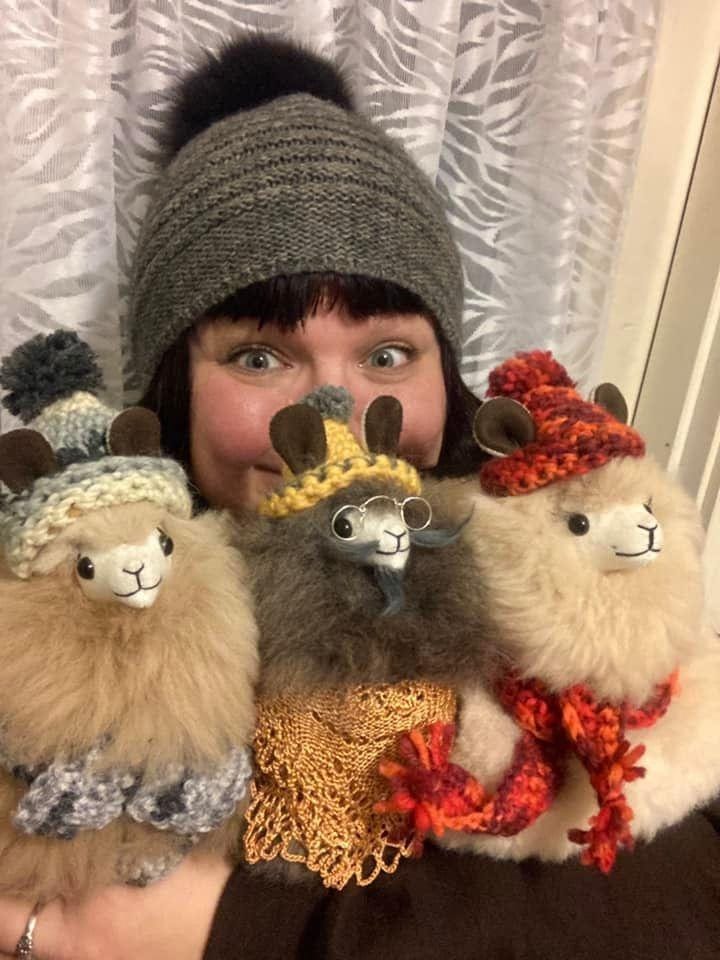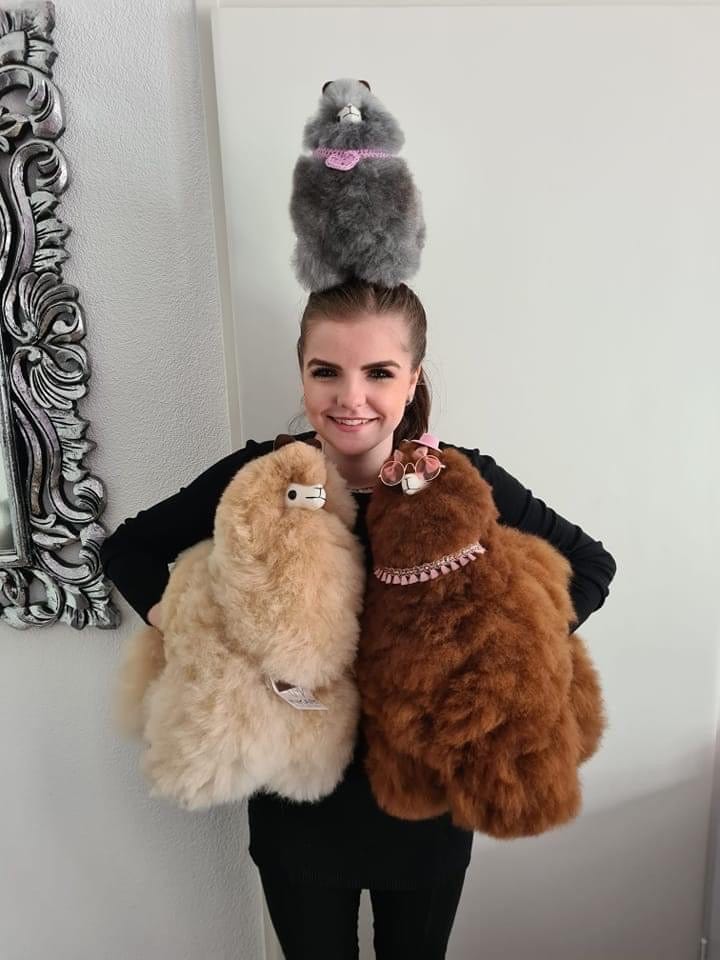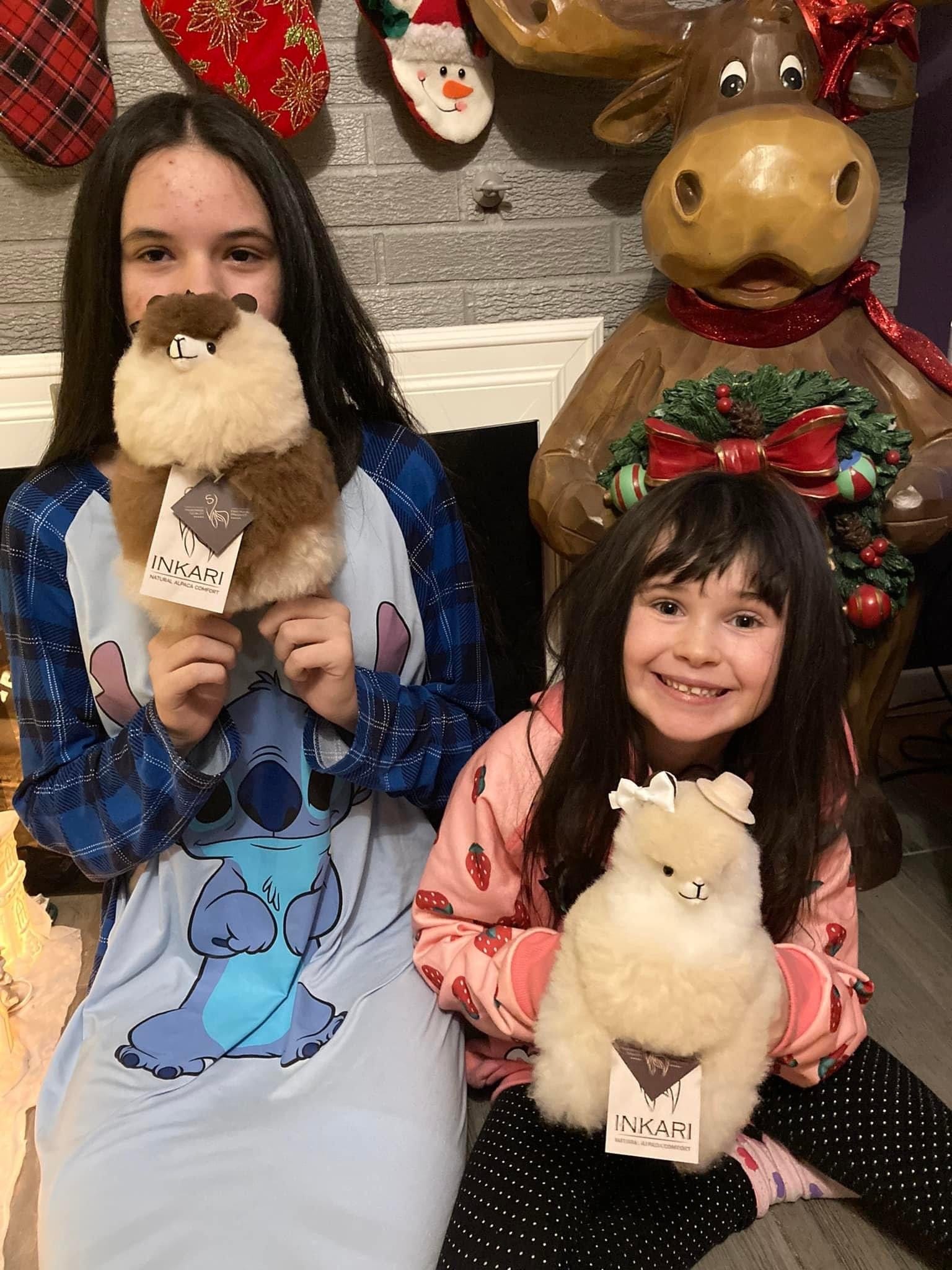 What The Fluff is an alpaca?!
And answers to your most commonly asked questions.
Alpacas are social animals that thrive in a herd. Meaning that if an alpaca stays by itself for a longer period of time, it can become depressed, lonely, and eventually pass away.
One single touch can bring you back to a happy childhood memory, excite the feeling of security, and trigger the release of positive emotions.
Over 2500+ raving alpaca fans who all left a 5 star reviews have experienced the same.
Inkari alpacas are made by and for the people that live, breath and love alpacas. You feel that in our products. Add some awesome natural traits to this formula and bingo: fluffy goodness.
When your alpaca has just arrived, chances are your alpaca is extra fluffy from the brushing done at Inkari.
After cuddling, touching and hugging your alpaca, the fur can become slightly greasy from your hands. The Maintenance Brush can make your alpaca *poof* again with just a few strokes.
Watch this video for an extra special tutorial.
For some unfortunate fans it's okay to just have one alpaca. But as you know by now: alpacas should never live in solitude.
Because each alpaca is different, each color scheme is unique, and not 1 alpaca is the same...
The quest for the cutest alpacas will never stop and so will the impact you have in Peru!
Making it a 'good addiction'.
Add your 2nd alpaca to your cart when you are on this page!
The choice for either a Brush or a Box of Fluff - Set will come up and you can pick 1.
Remember to use your personal coupon code that has been sent to your email!