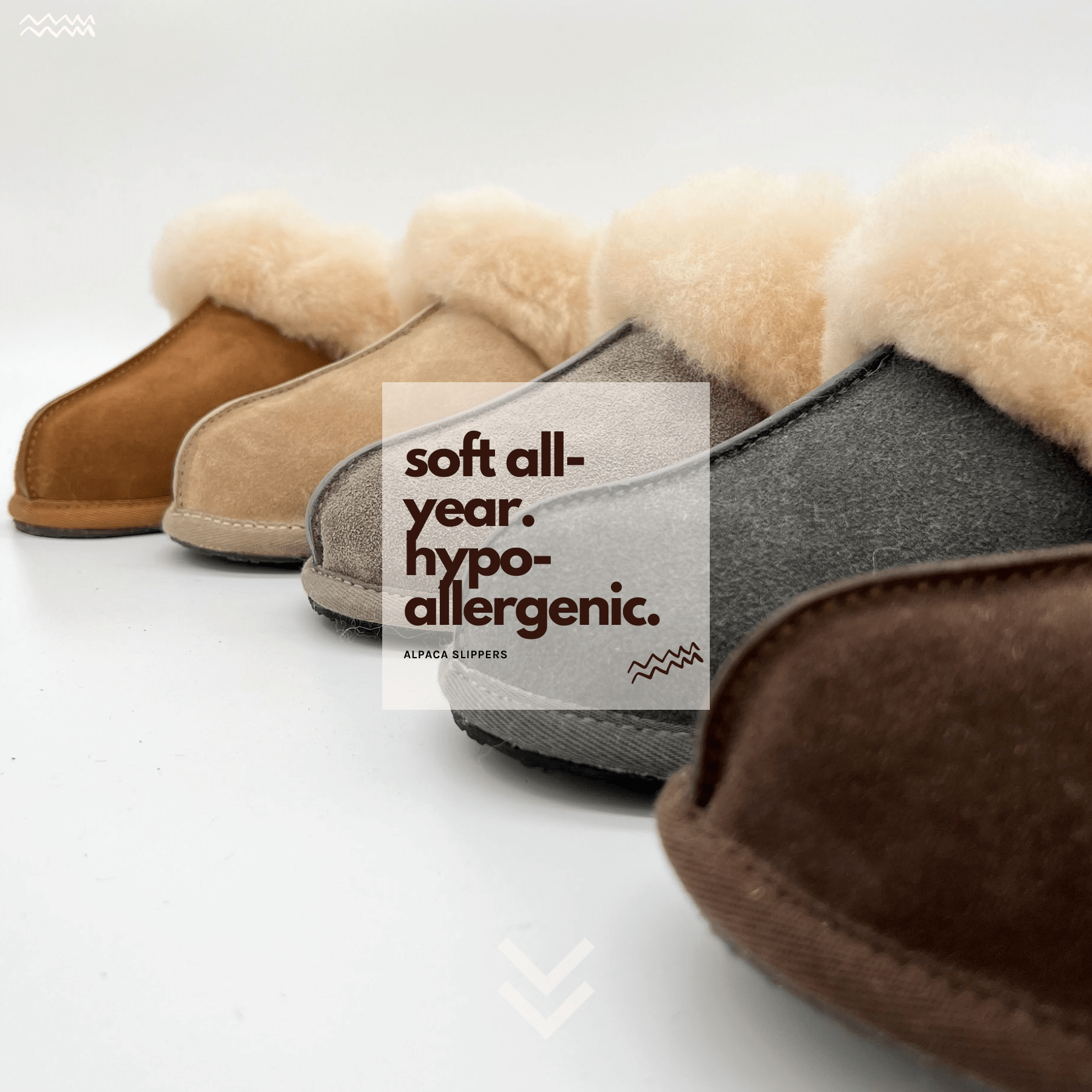 The Alpaca Slipper
Soft all-year.
Touching alpaca fiber is one of the ways to a happier life. Alpaca fiber has evolved to withstand both freezing nights and sun-drenched days. Keeping the cold out while maintaining a comfortable temperature year-round.
Hypo-allergenic
Alpaca wool is available for all alpaca fans.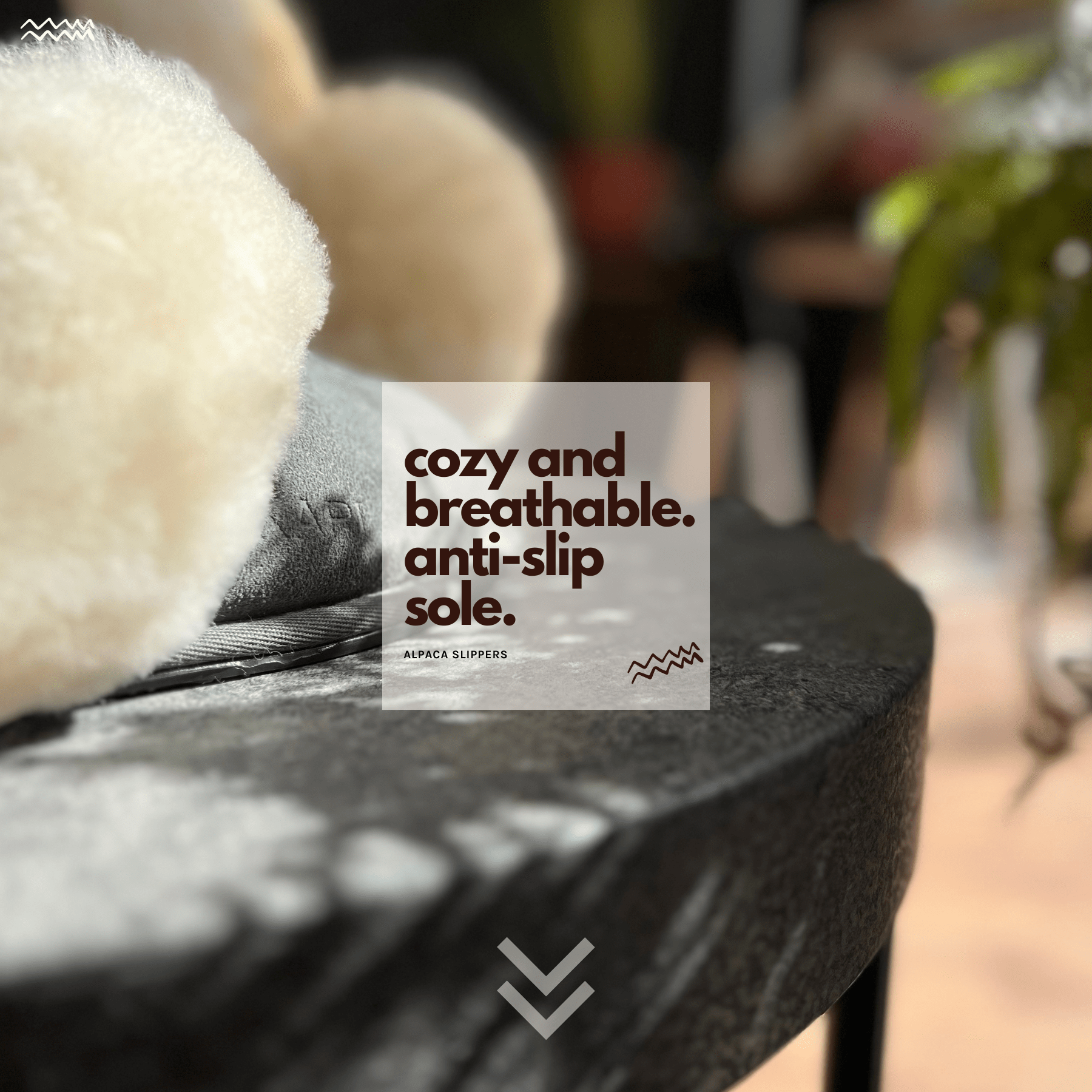 The Alpaca Slip-On
Cozy and breathable.
Unique to the Alpaca Slipper is the thickness of the alpaca wool used. Surround yourself with the softest alpaca fleece you'll ever feel. Hollow alpaca fibers make sure your feet stay comfortable and cozy, but never too warm.
Anti-slip sole.
Our cork-infused sole will keep you sturdy no matter where you use your slippers in-house.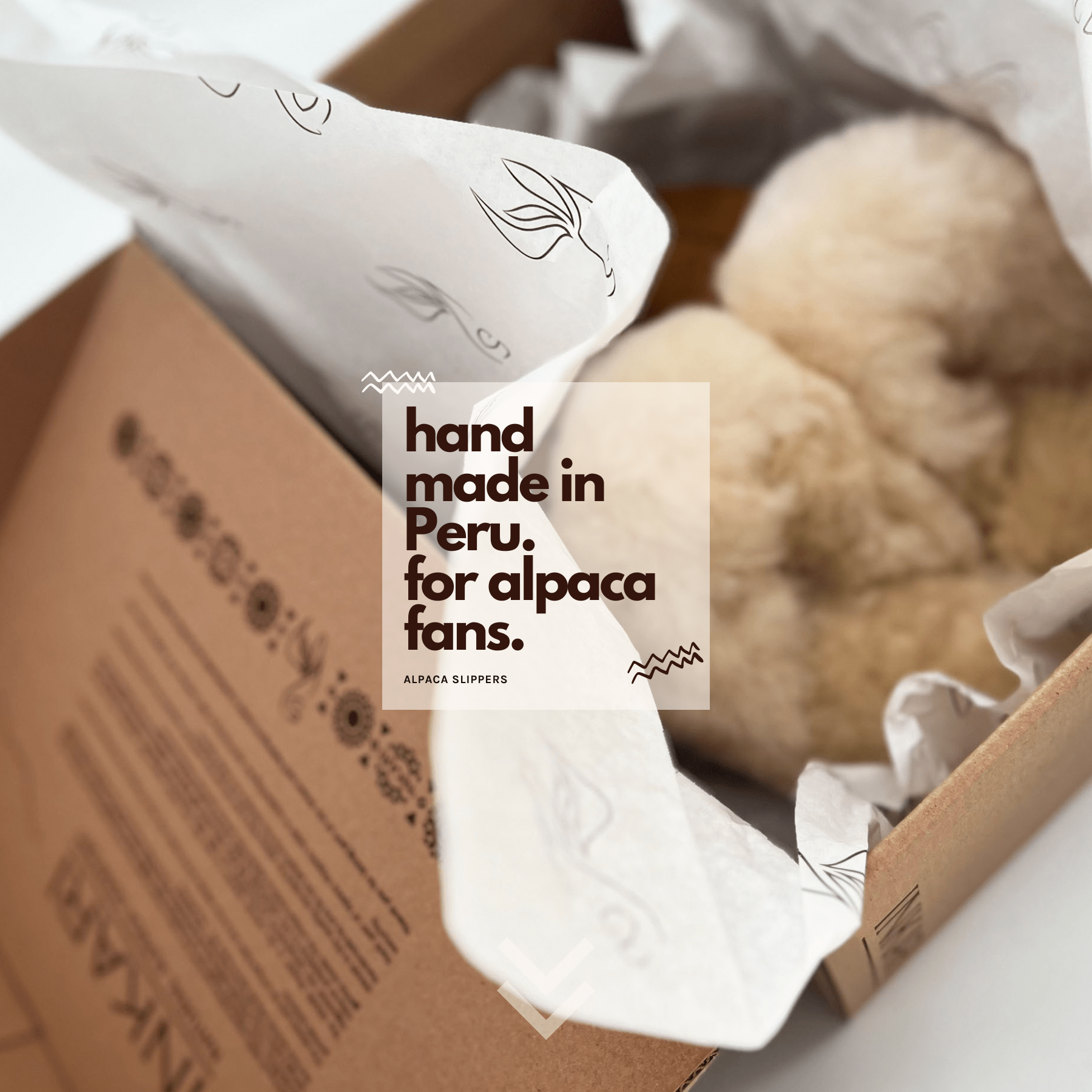 The Alpaca Slip-On
Handmade in Peru.
Made by artisans from Peru, the alpaca slippers are the result of cultural, generational, and natural knowledge all coming together in one perfect solution.
For Alpaca Fans.
Loving alpacas means you want to surround yourself with everything they give back to us. Give your alpaca love an extra dimension and experience the true benefits of alpaca wool.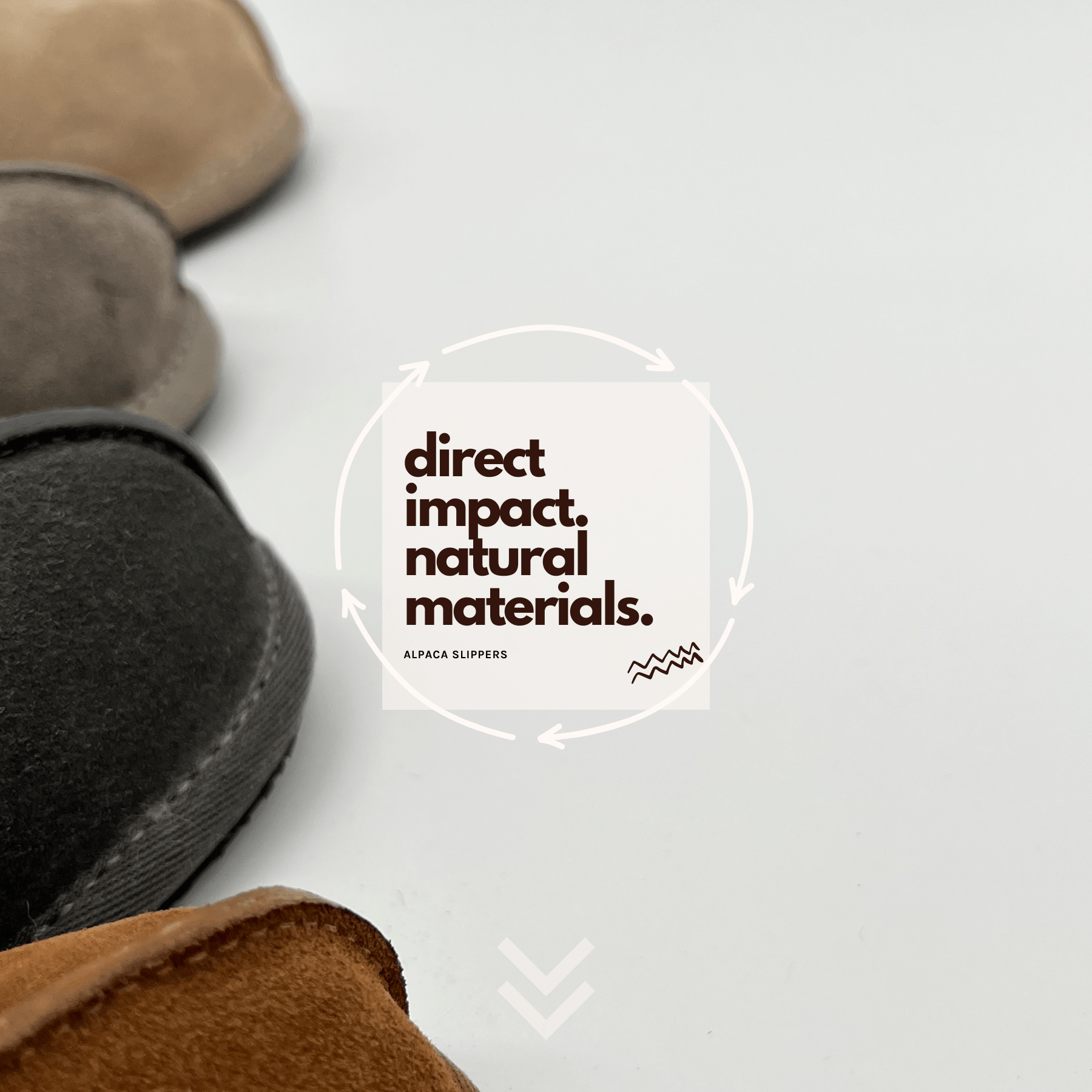 The Alpaca Slip-On
Direct Impact.
Every Alpaca Slipper is the result of a beneficial partnership between artisans in Peru and Inkari. With every pair sold we reinforce an upward cycle in which alpacas can give, artisans can create, Inkari can connect, and you can share.
Natural materials.
Each piece of alpaca fleece is hand-selected in the Andean Highlands to maintain the Inkari quality. Only the softest wool and suede are used for the Alpaca Slipper.