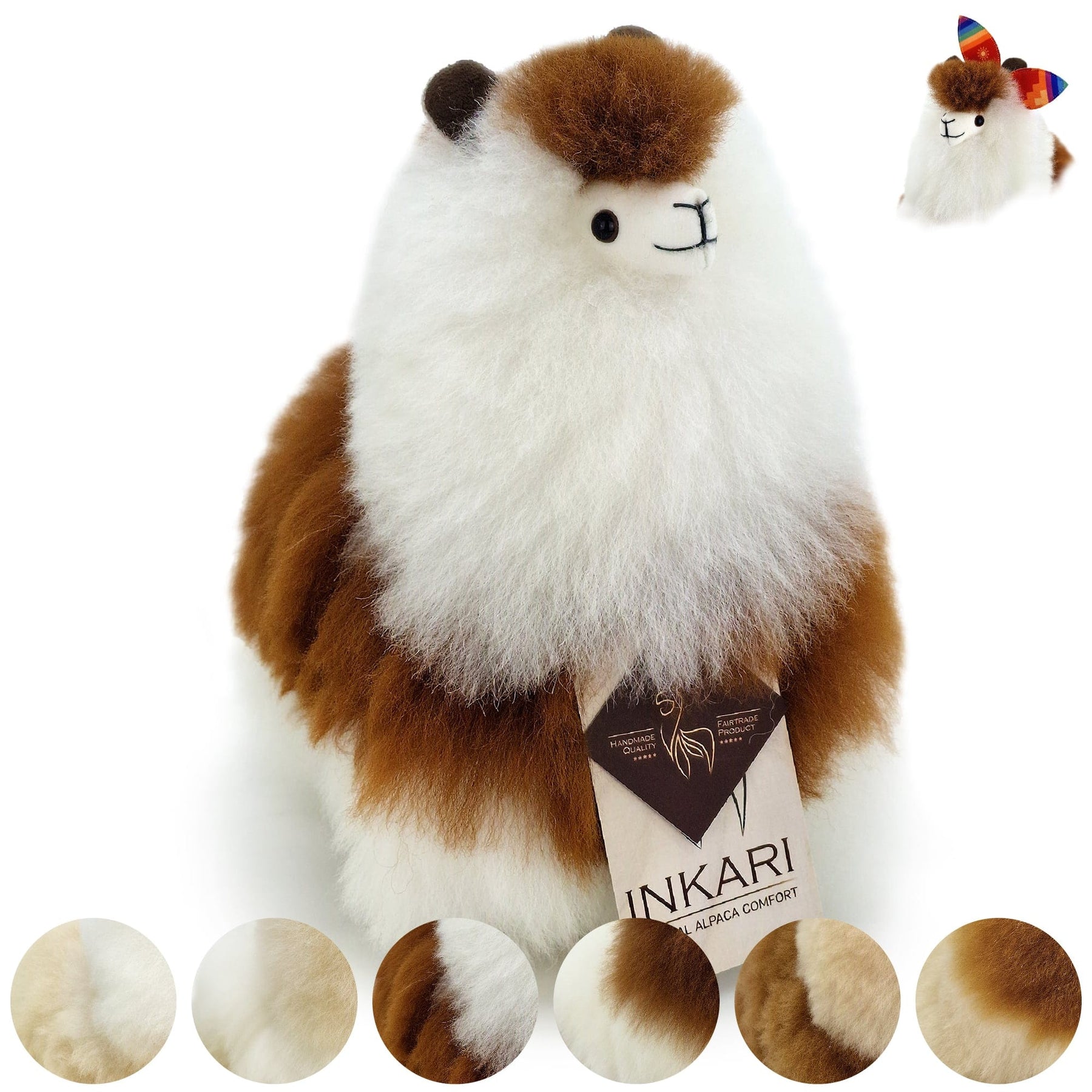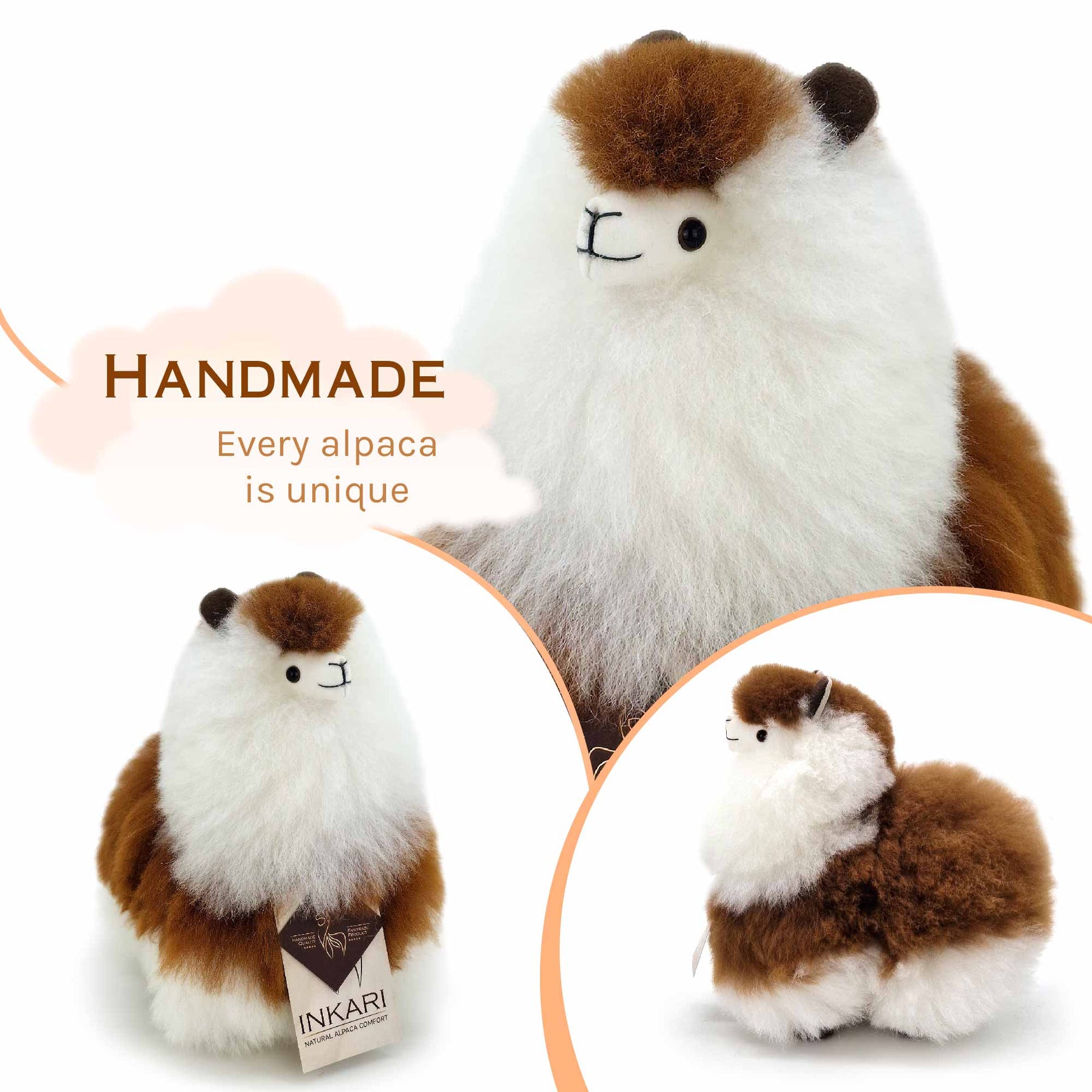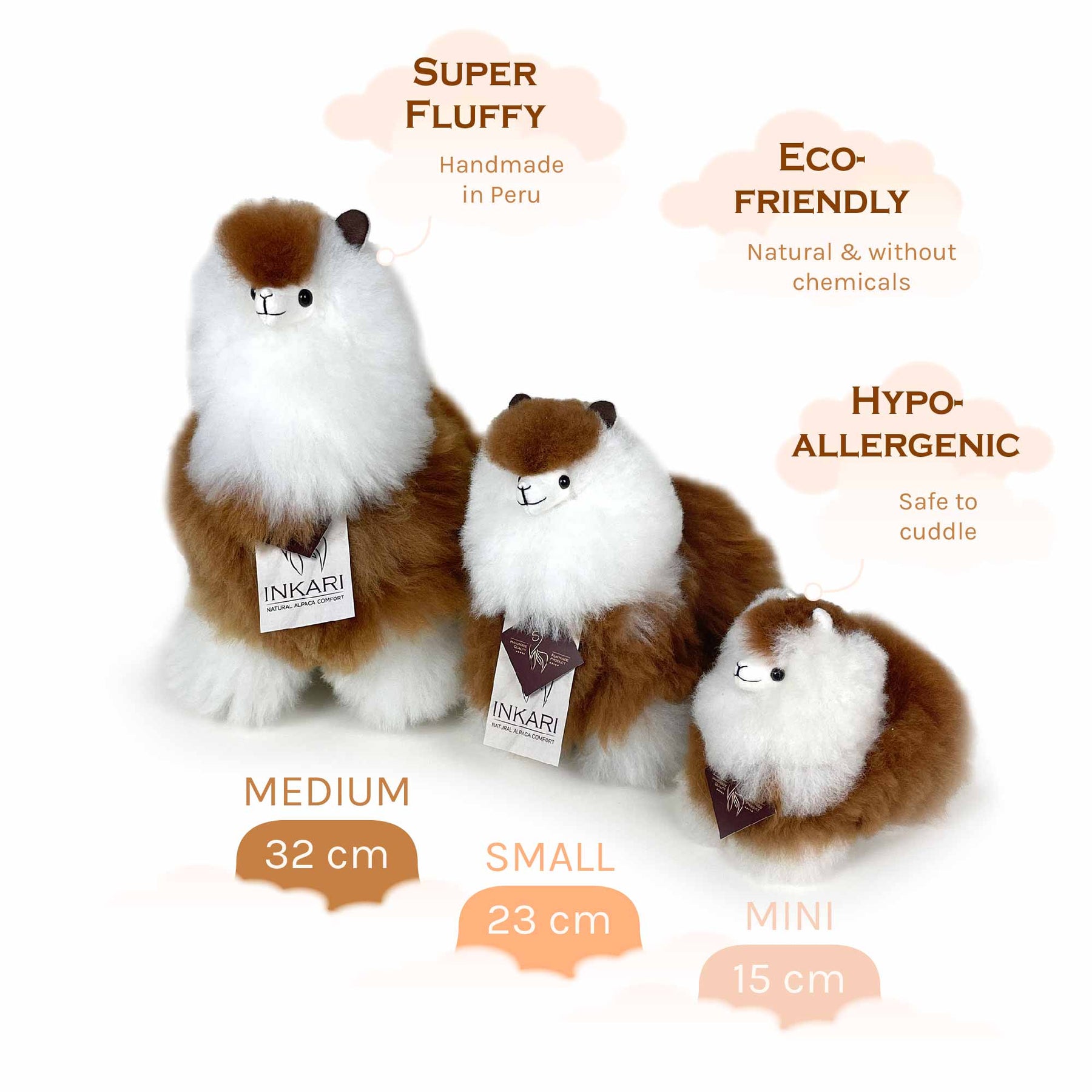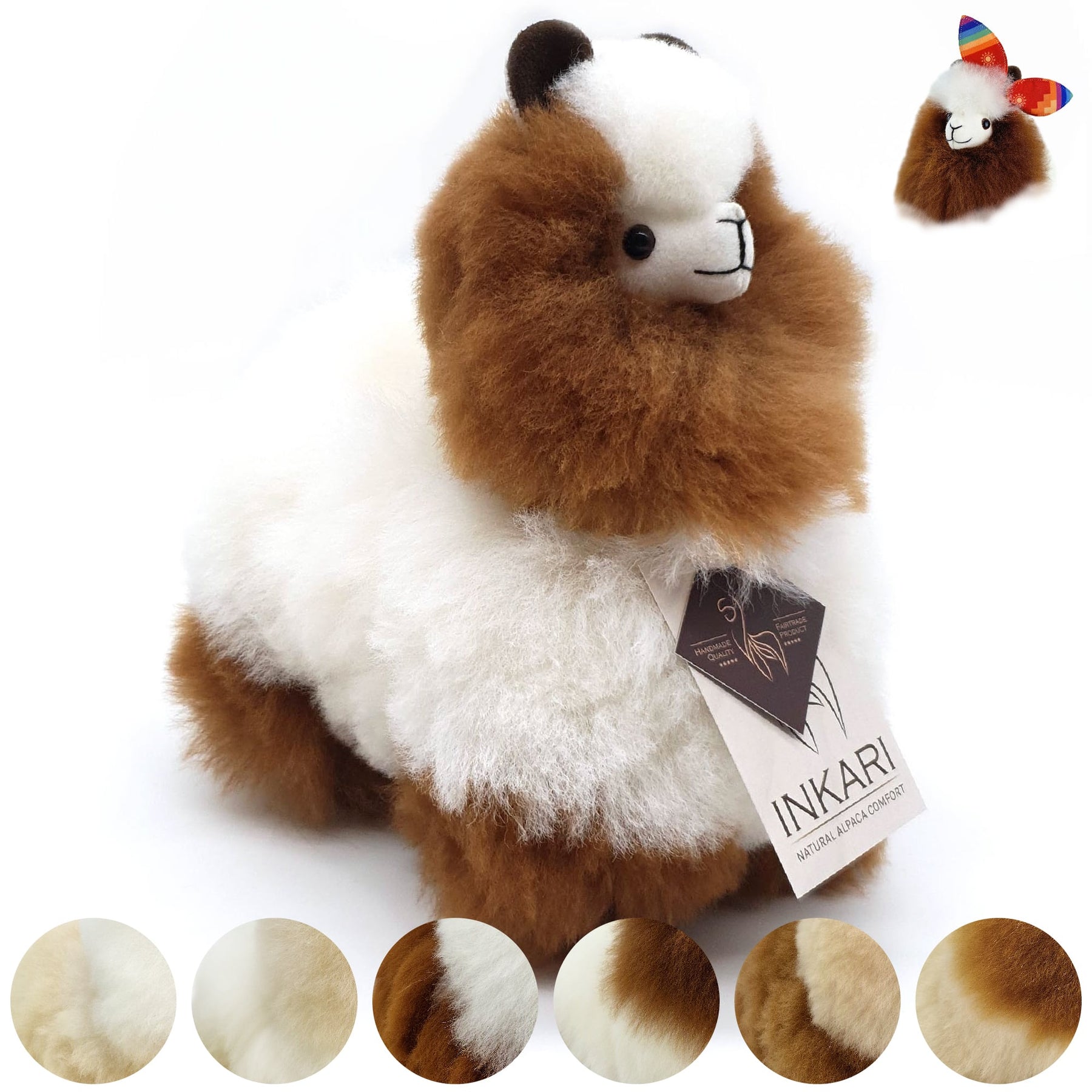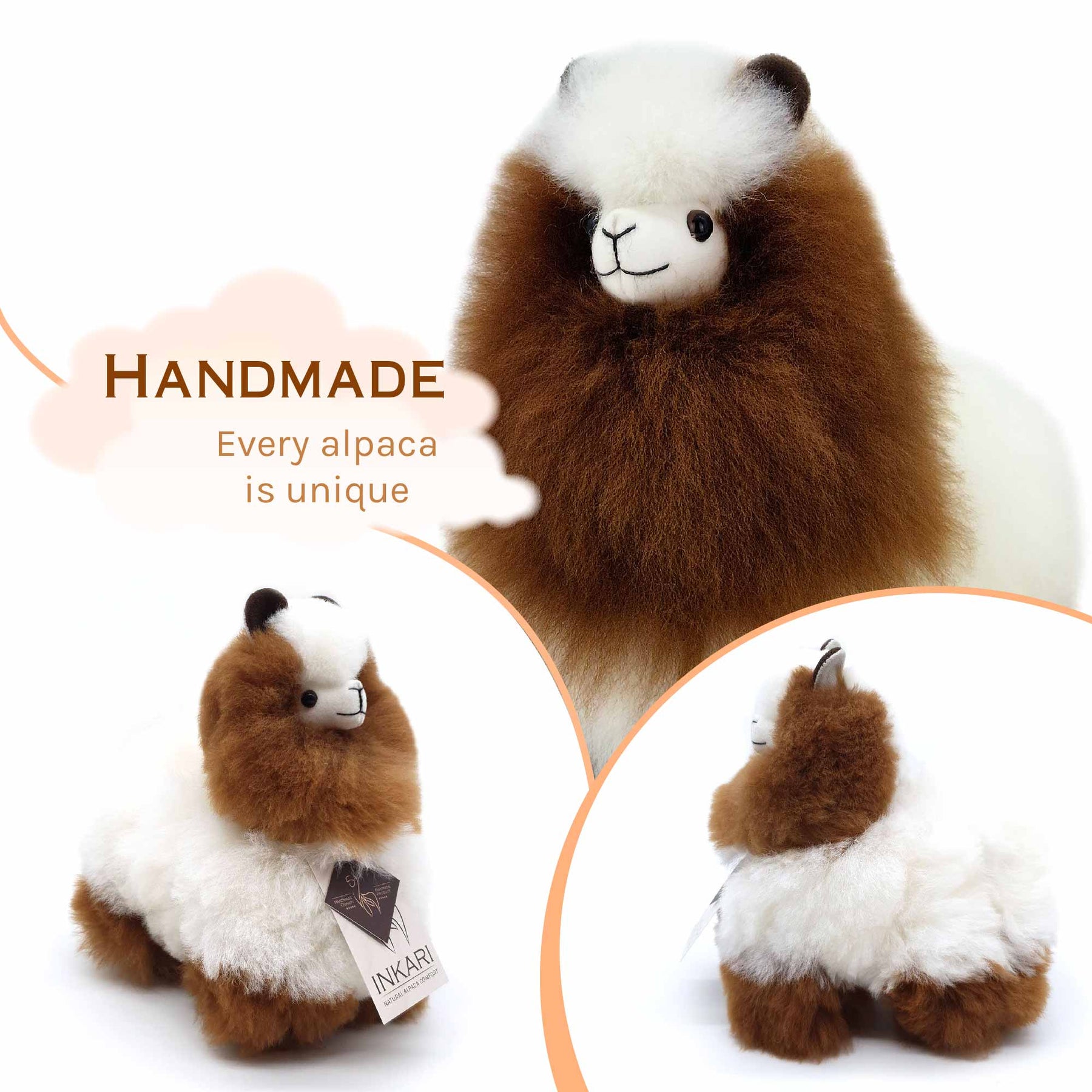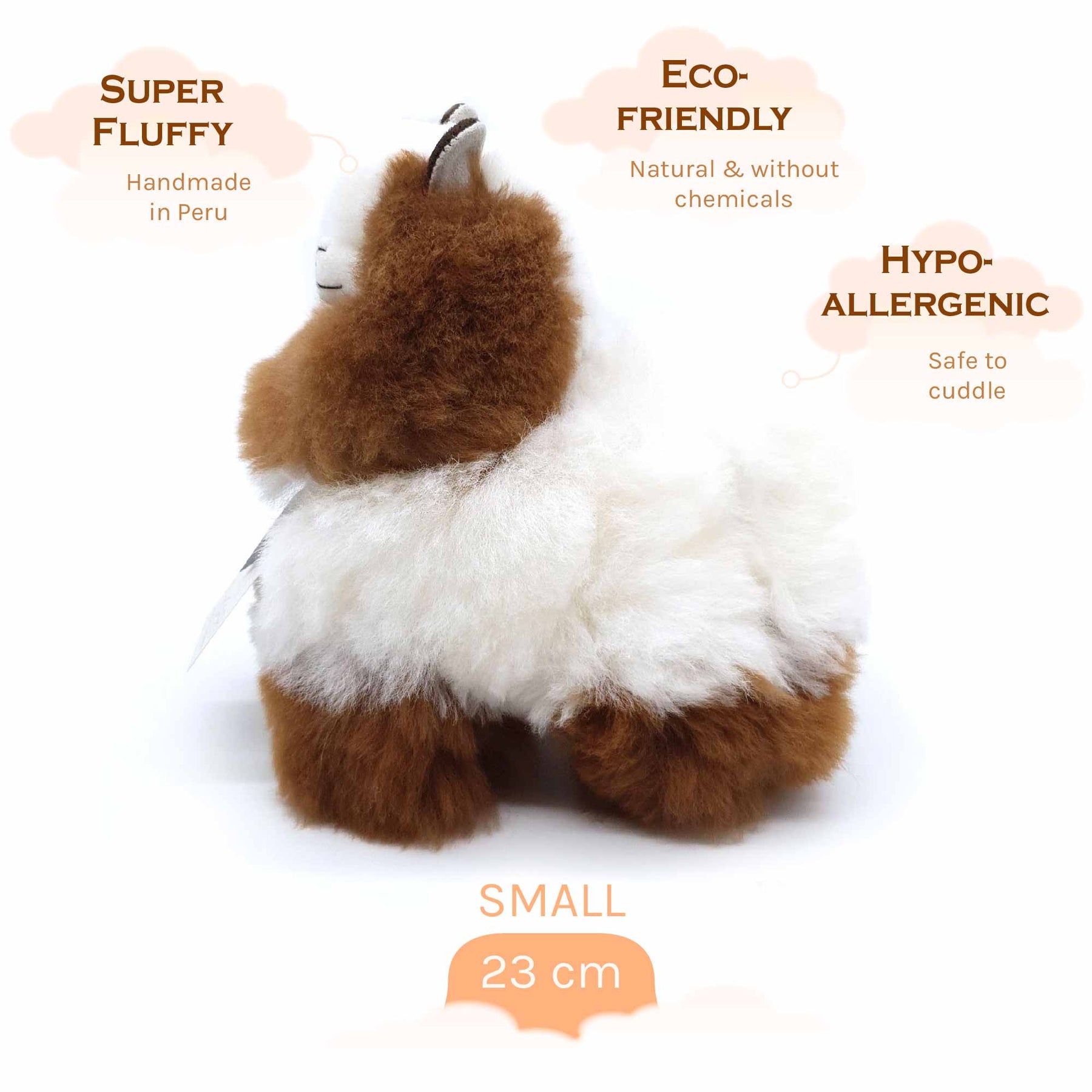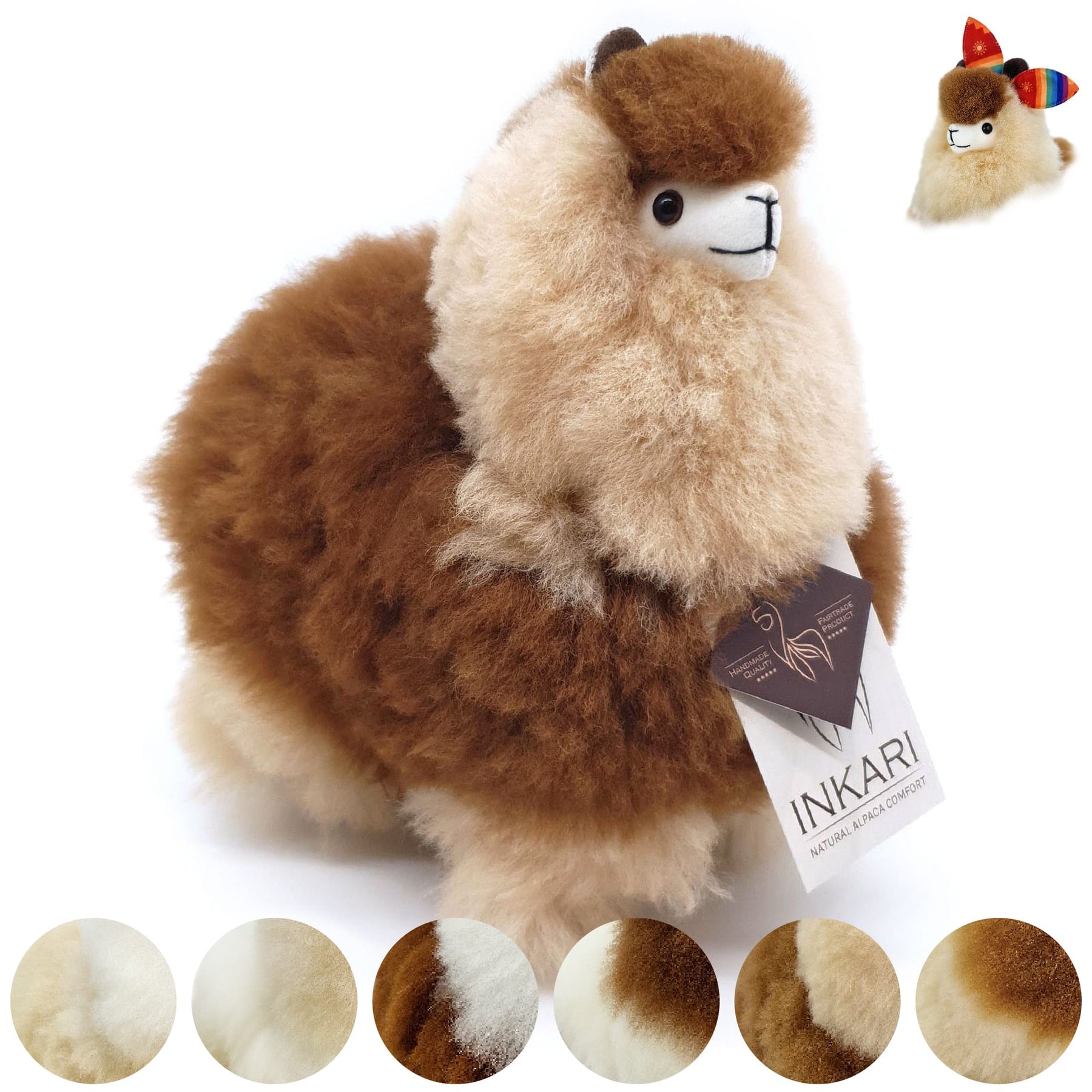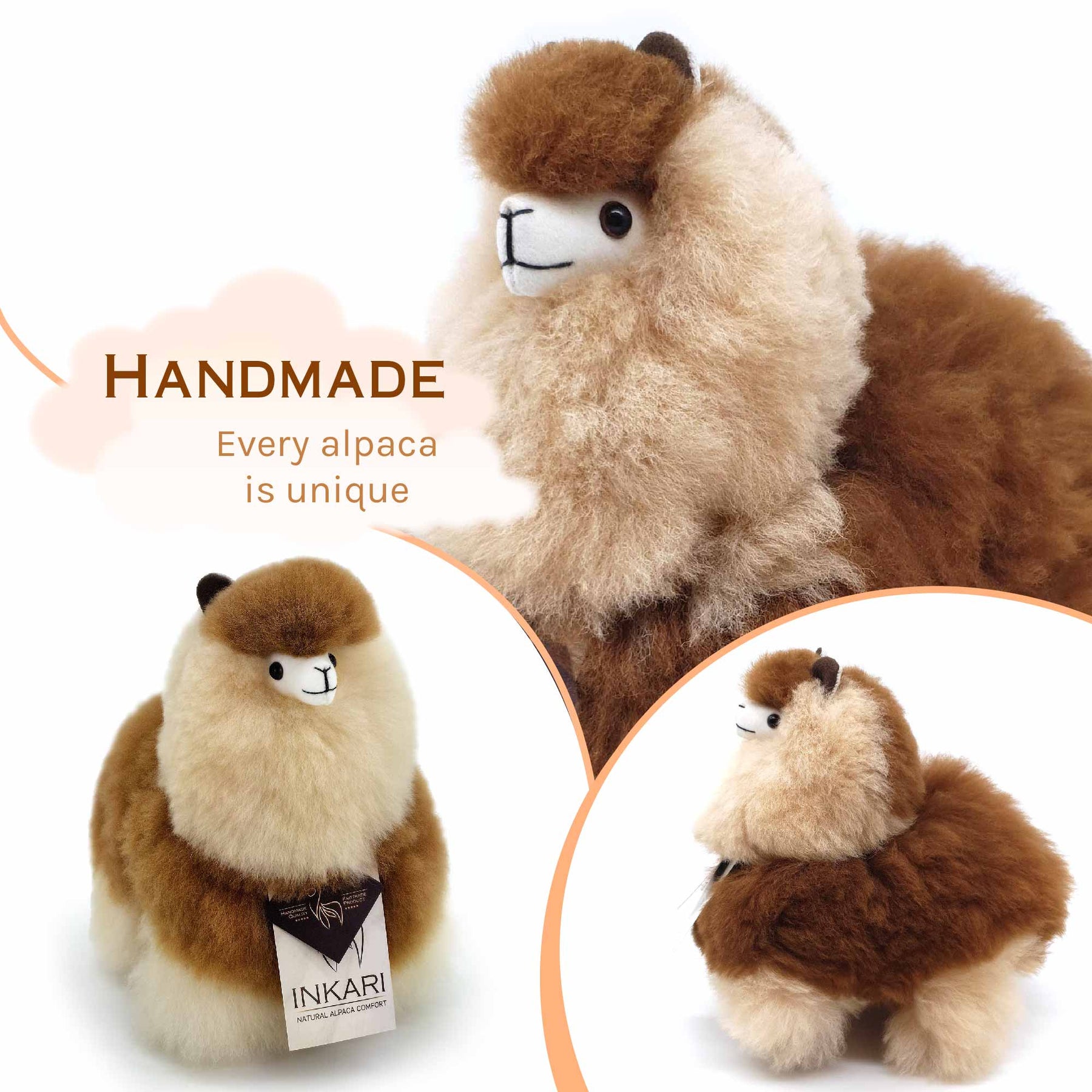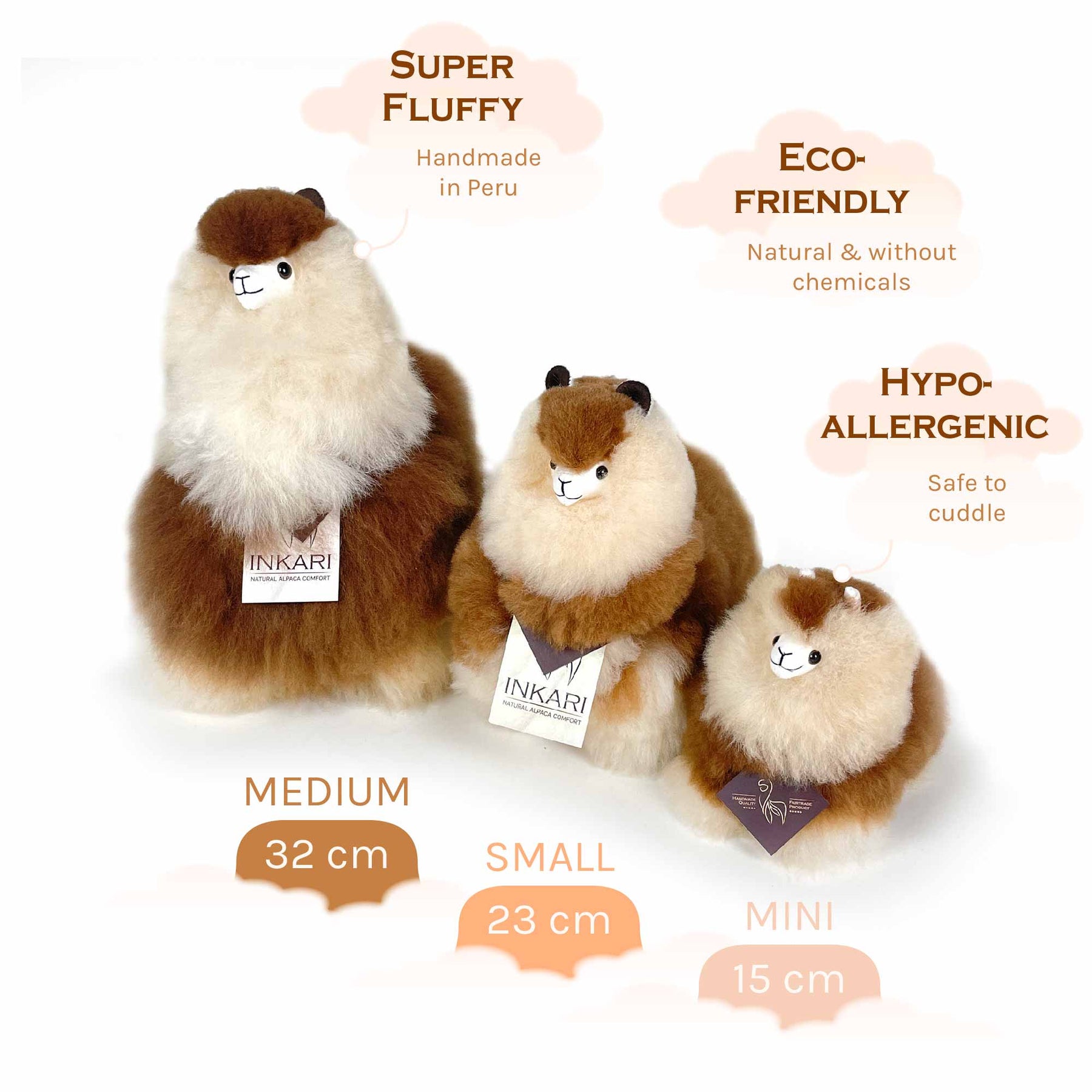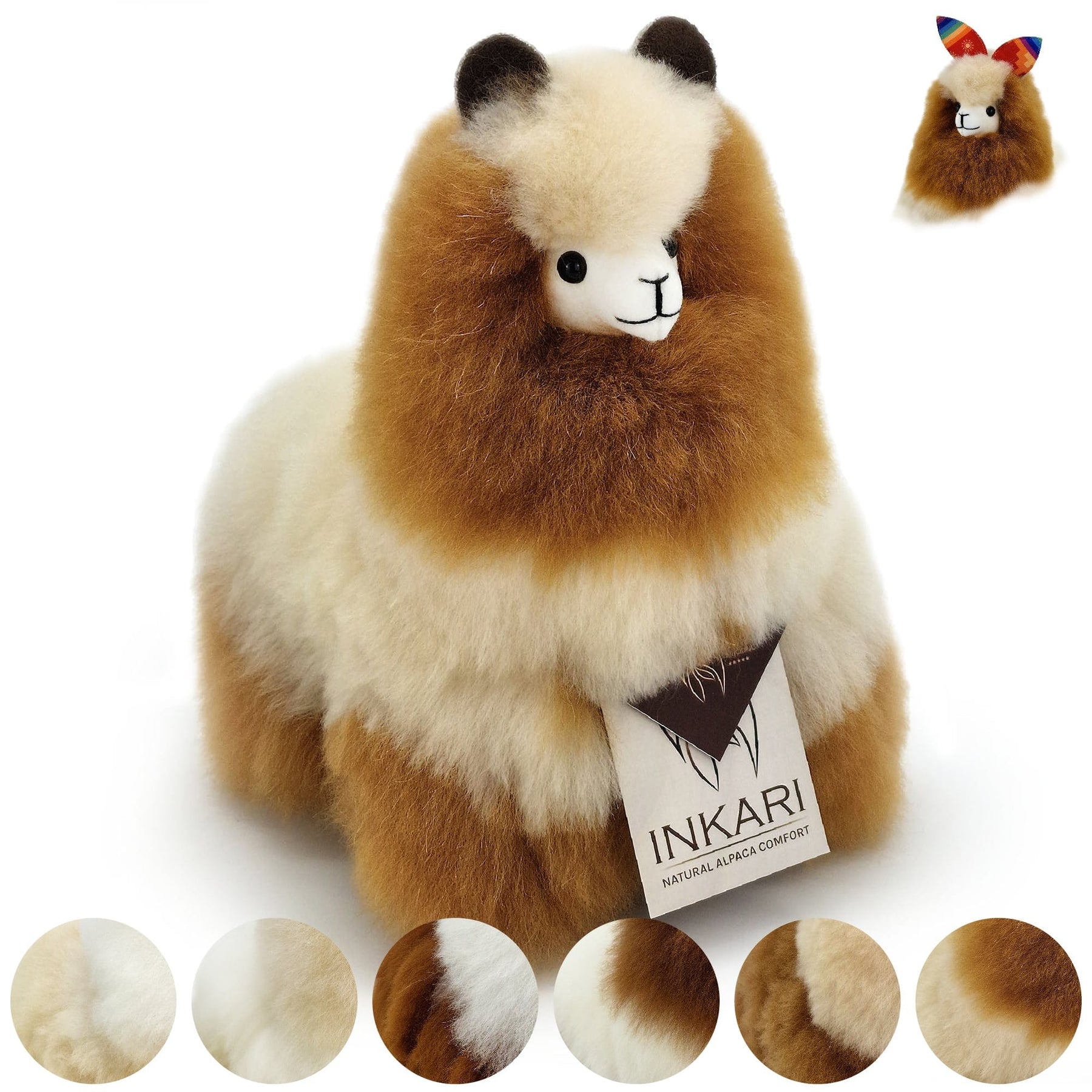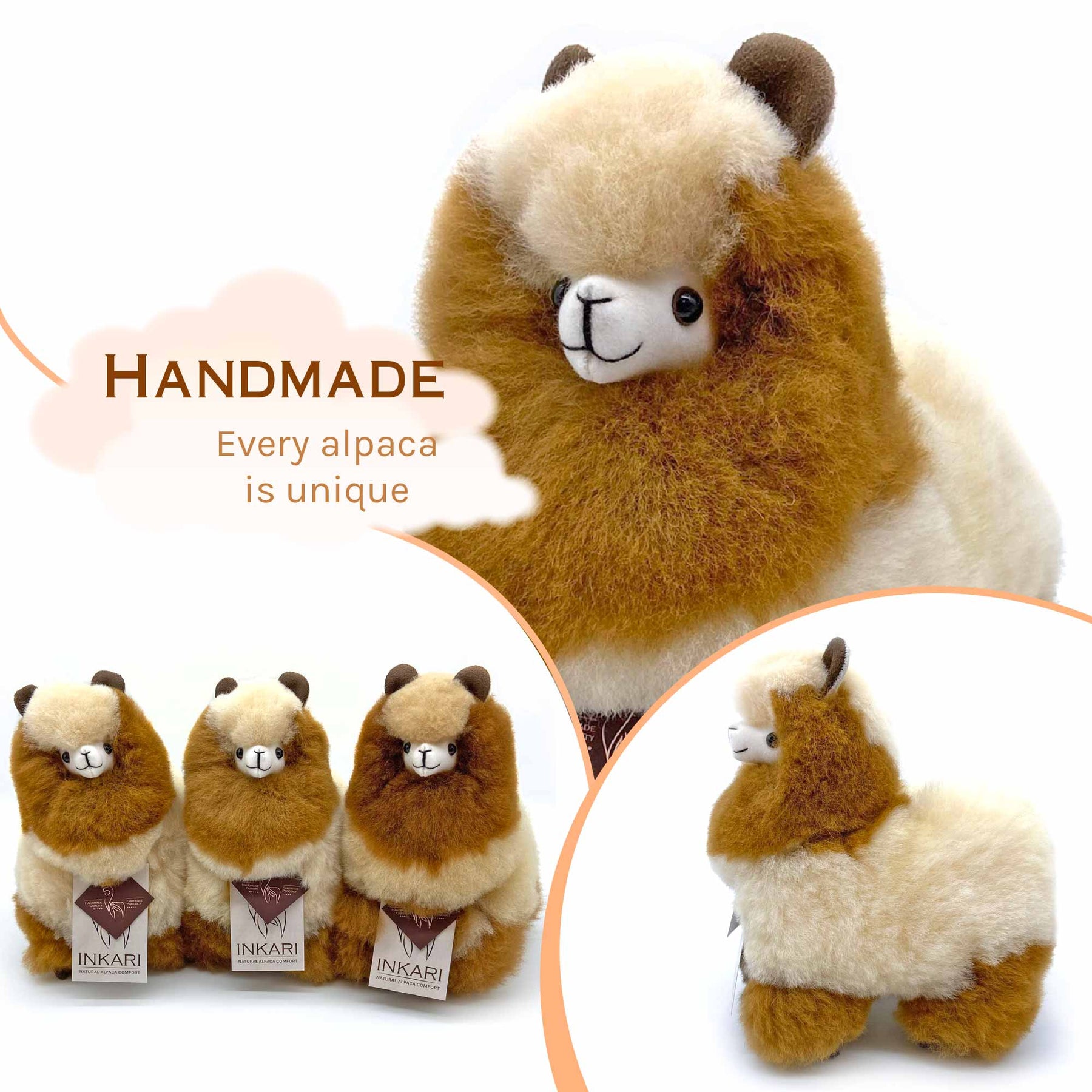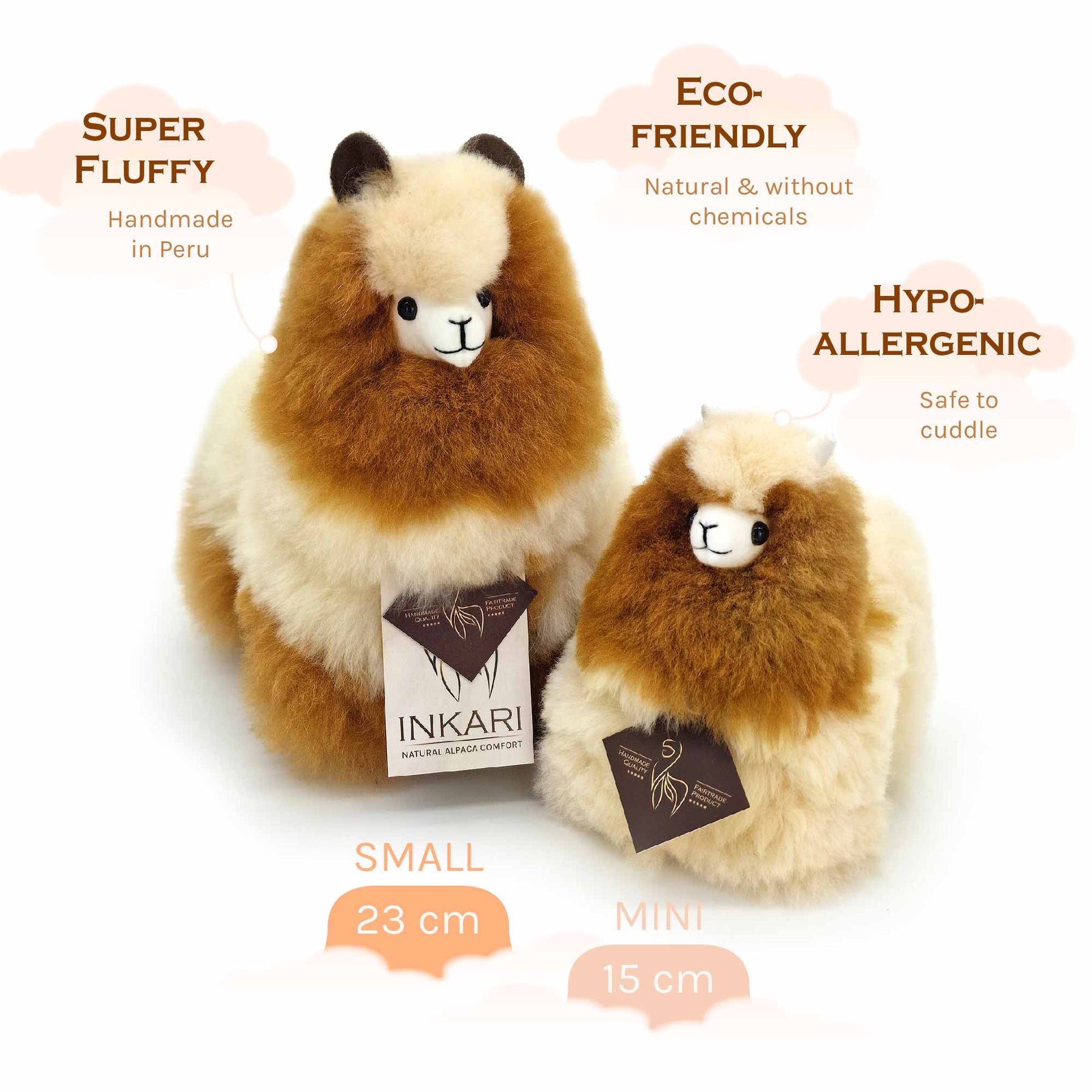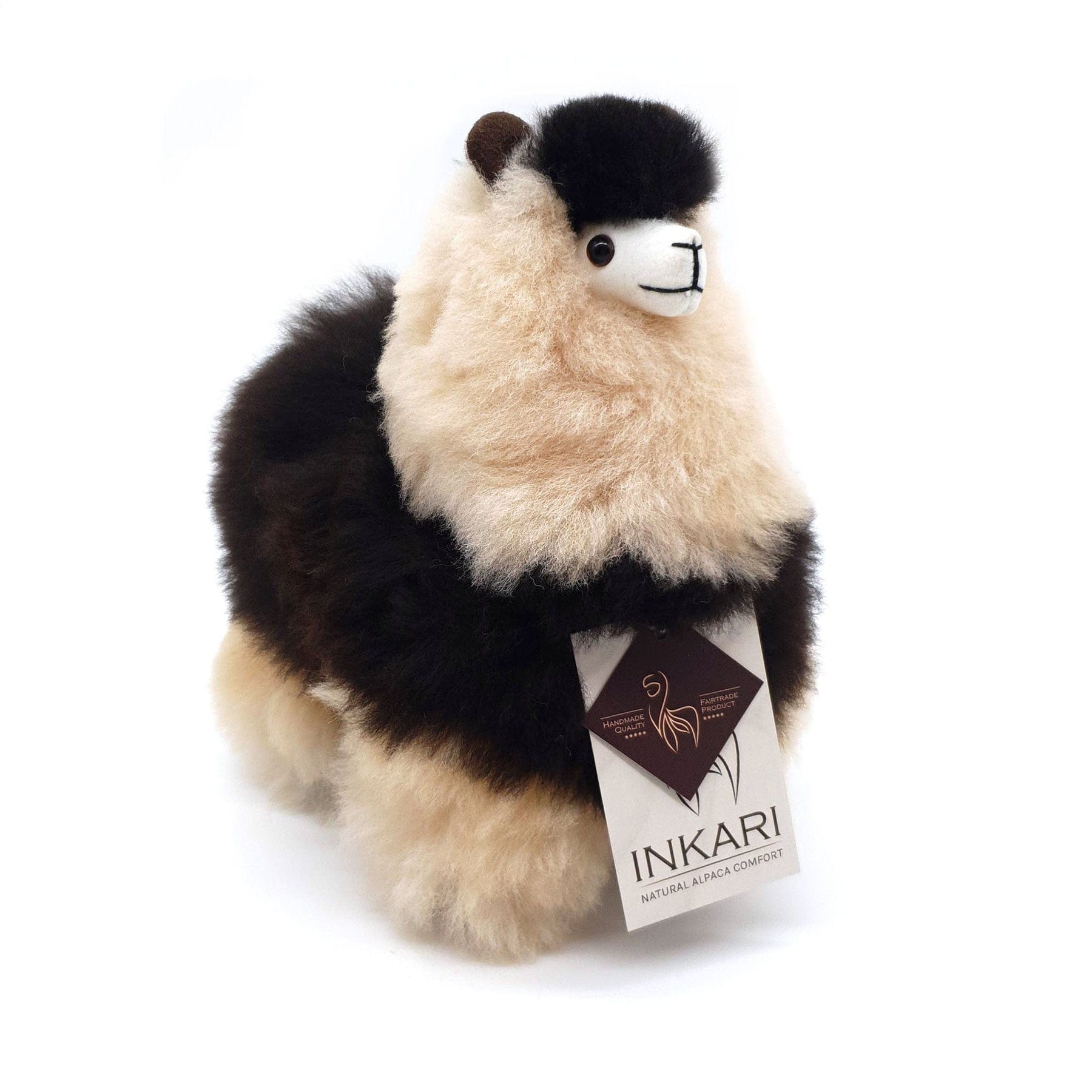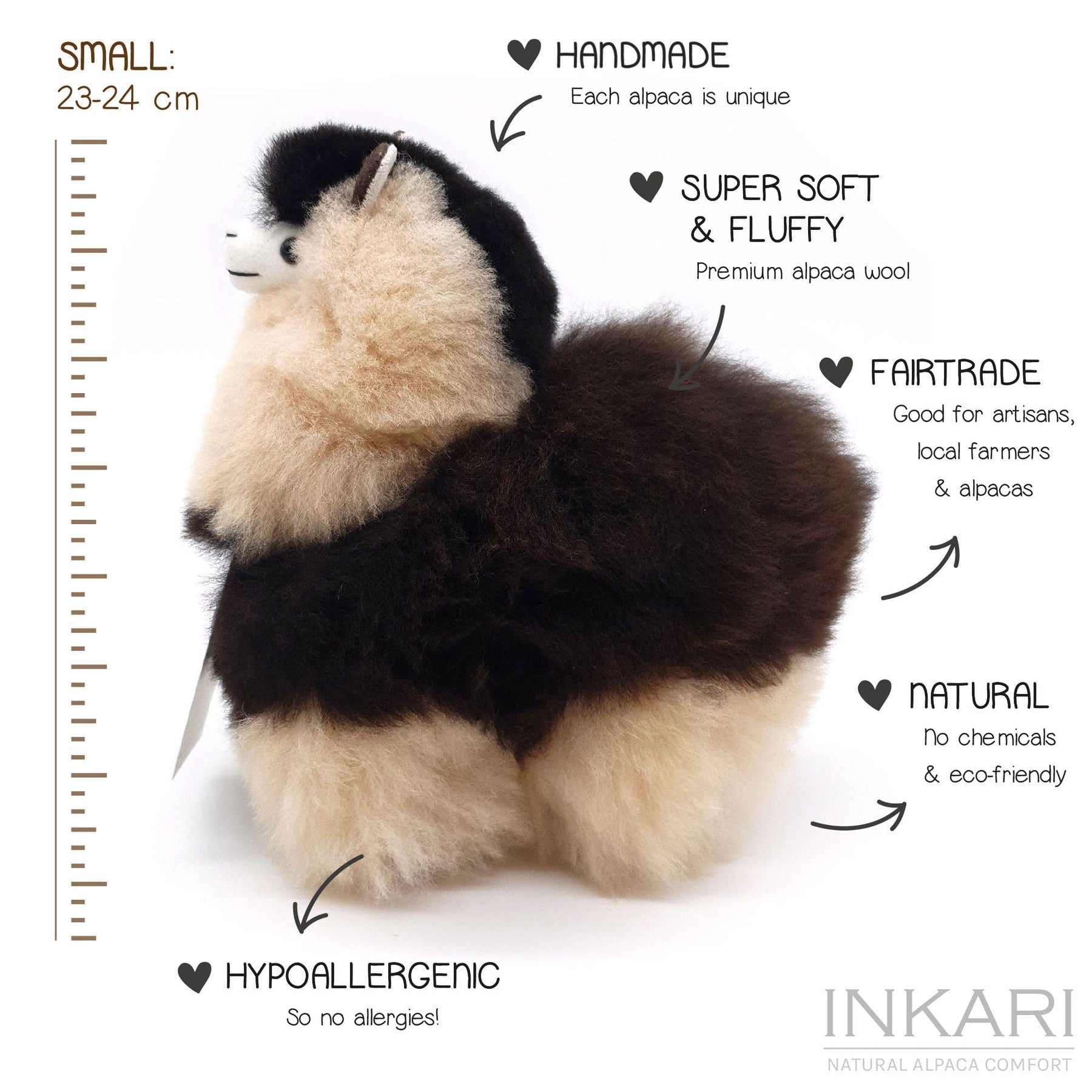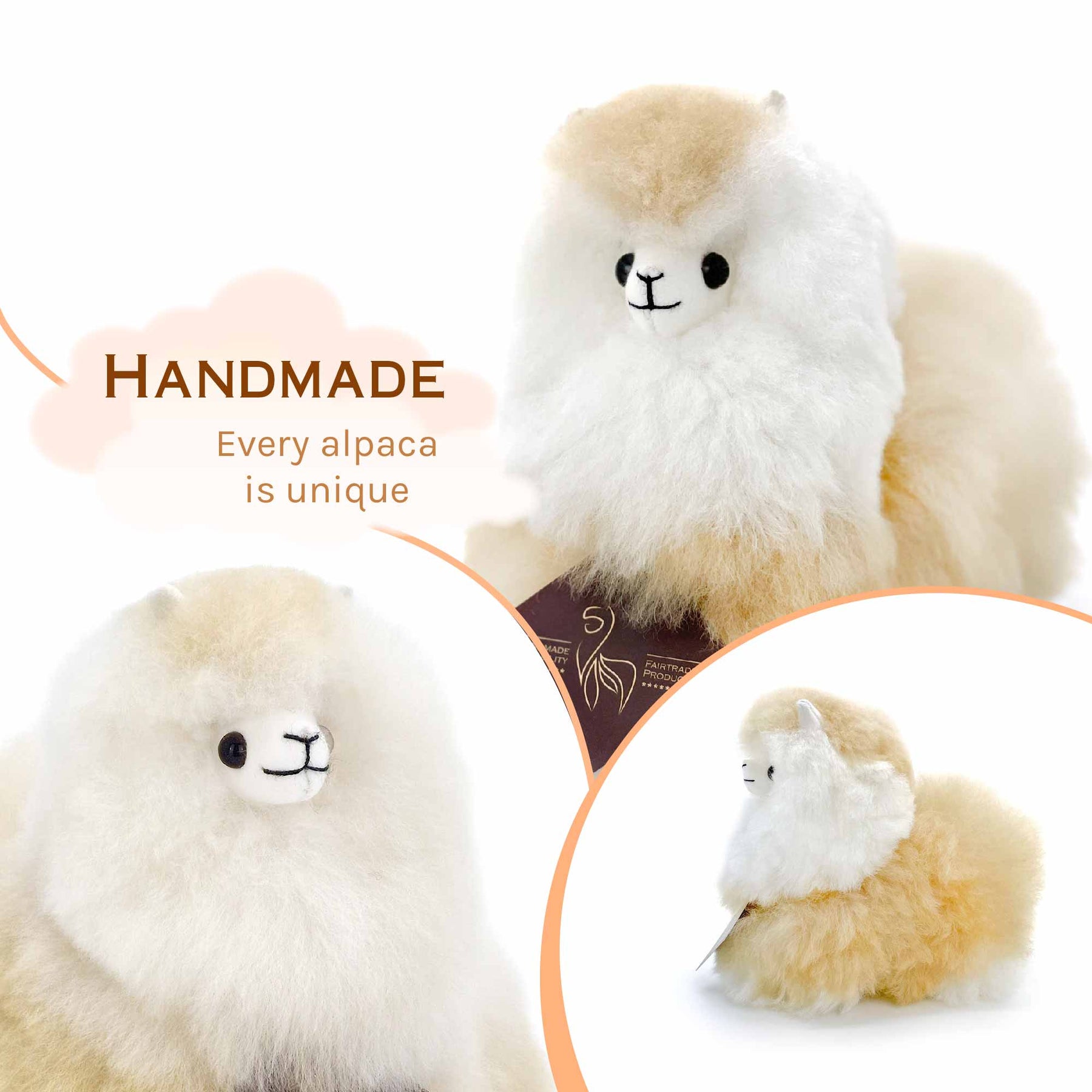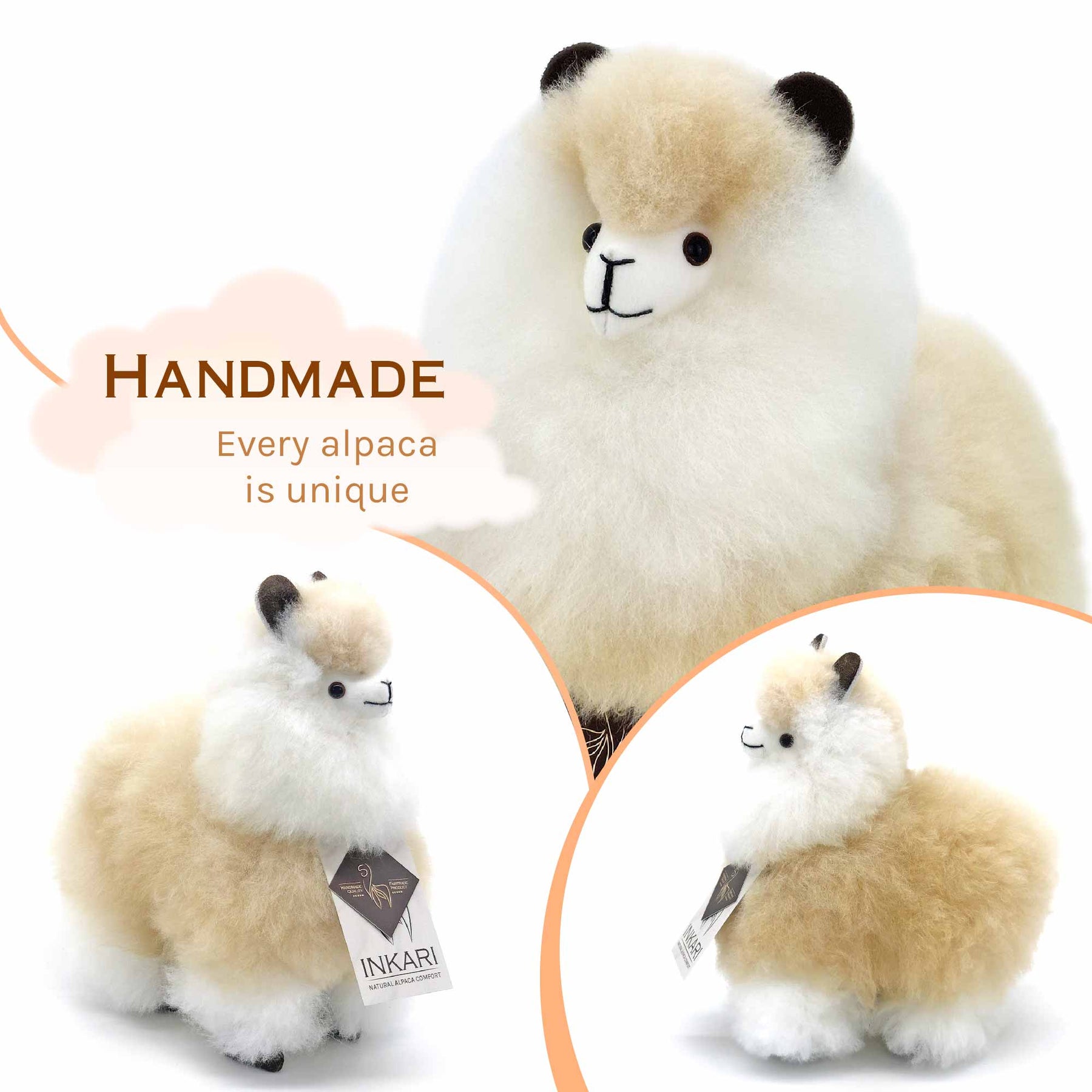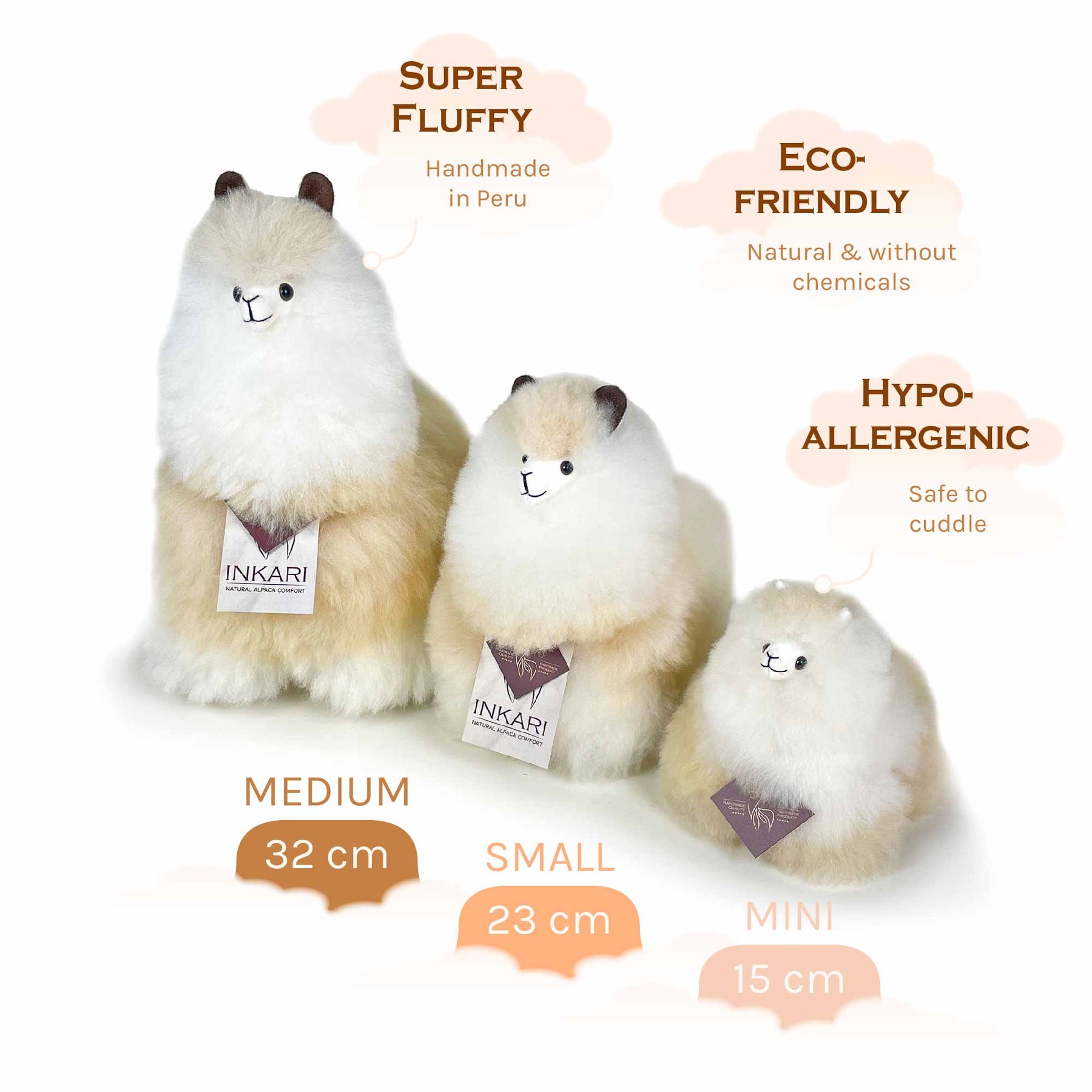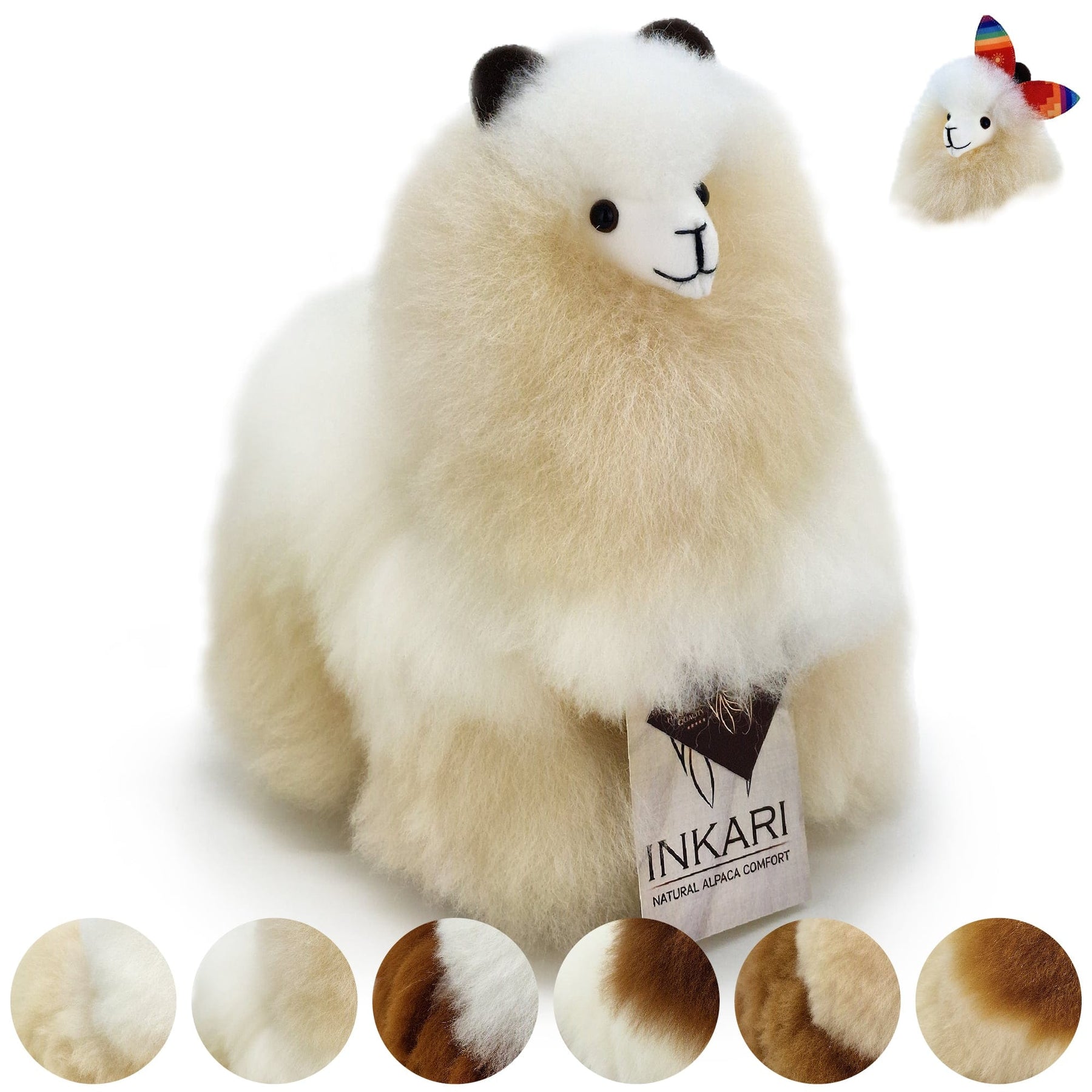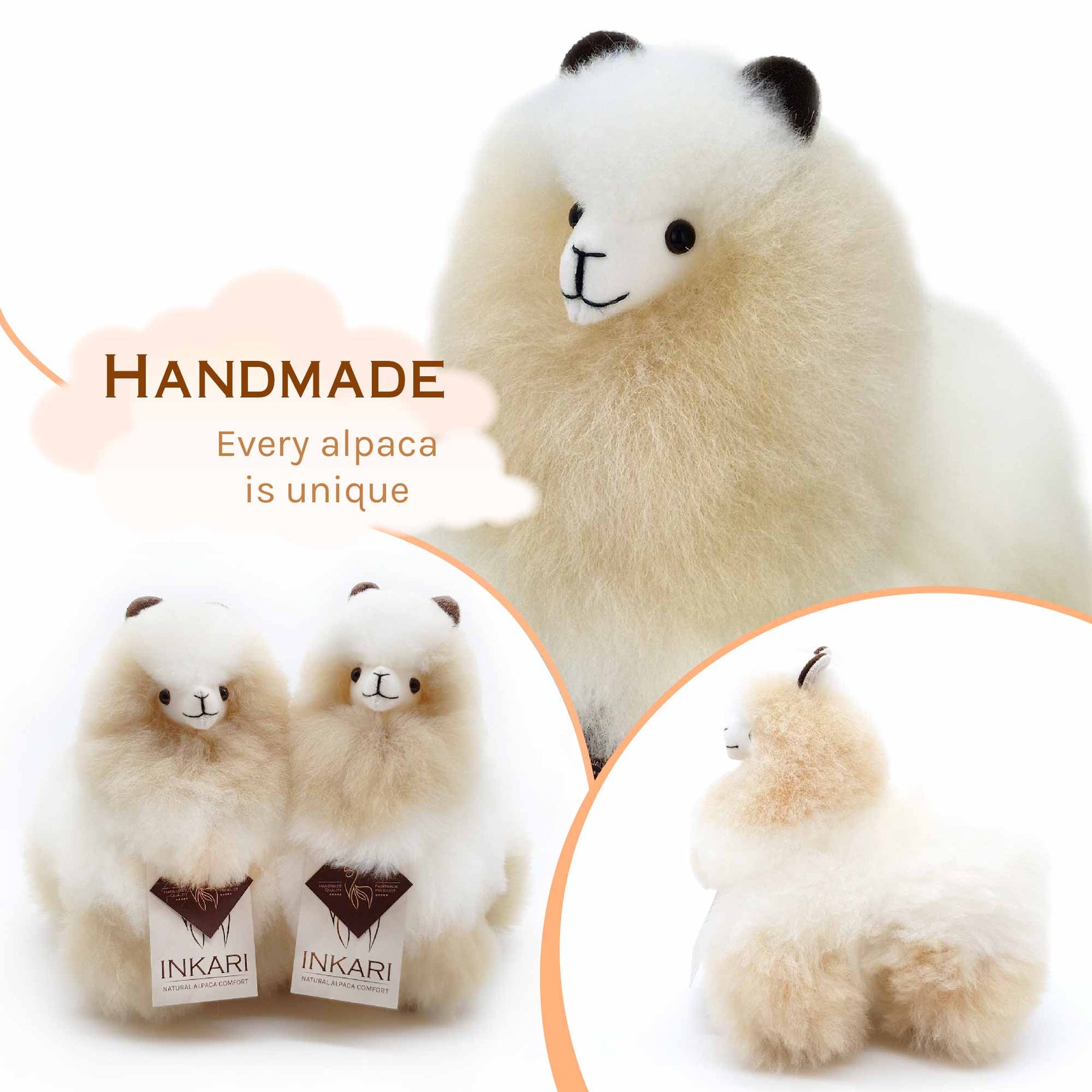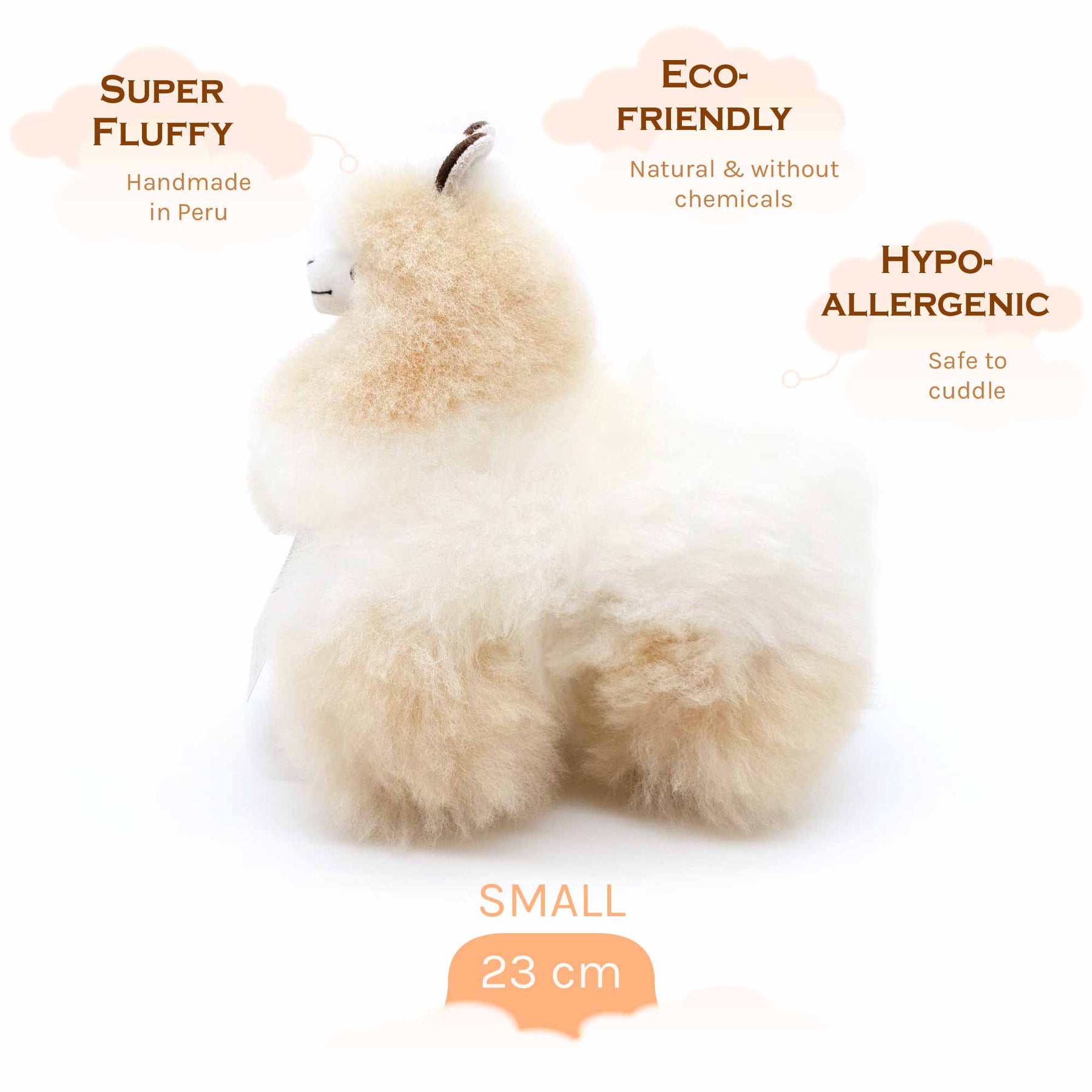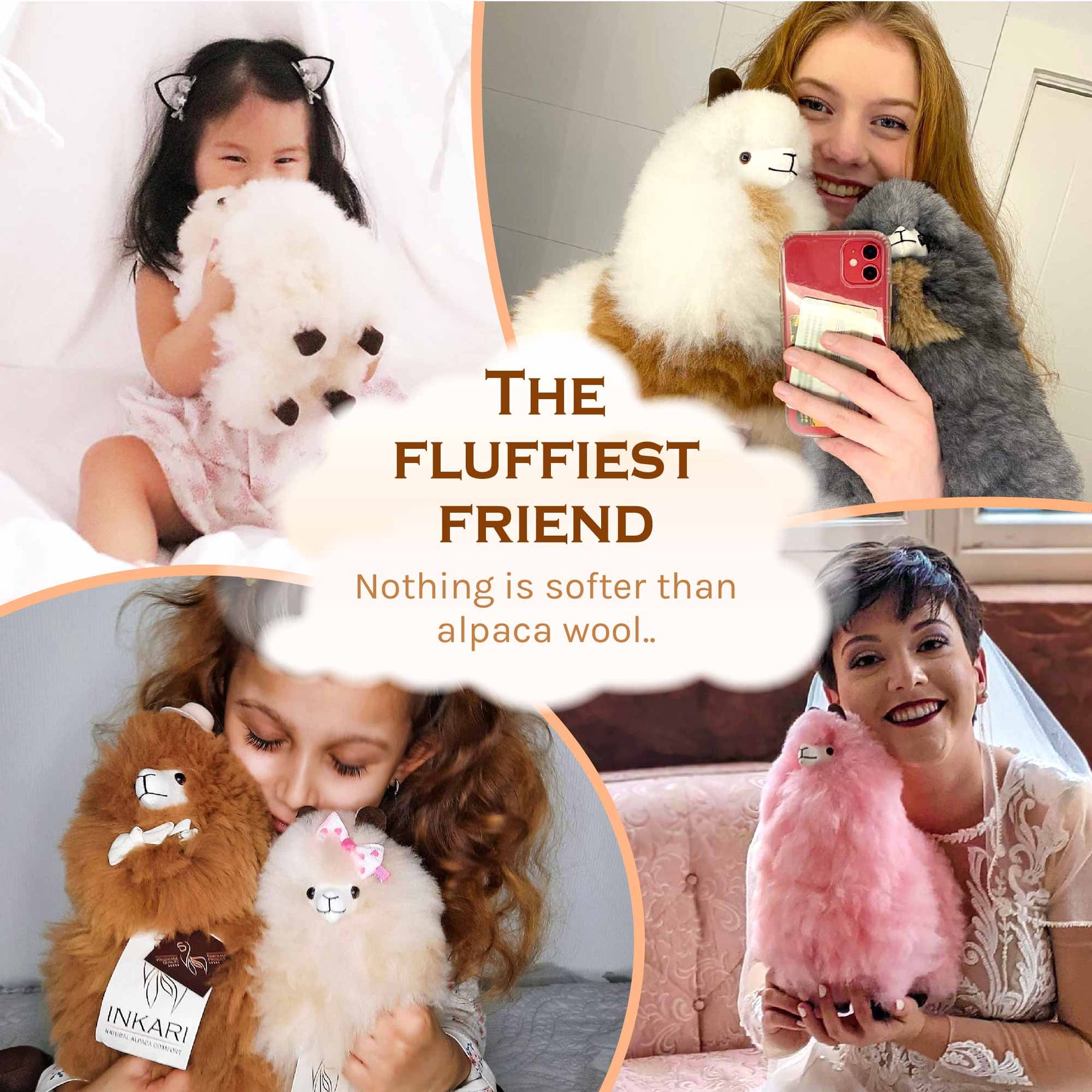 Baristas - Small (23cm) - Alpaca Stuffed Animal

THE CUTEST ALPACA BARISTA YOU'LL EVER MEET🦙
The Barista alpacas will make you feel warm and cozy just like your favorite cup of coffee!  Ready to brew up some fun, alpacas are your daily shot of happiness.

Show off your love for coffee and cute animals all at once. An alpaca is as smooth as freshly grounded coffee, cuter than that barista you had a crush one for a while, and easy to take away with you. 

Alpaca fleece is unbelievably soft! Literally softer than you will ever imagine.

Barista Alpacas are cuddly and squishy creatures with a fluffy texture that makes them perfect for stress-relief and relaxation. Exactly the opposite from a double shot of espresso!

Here is how it works:

🔥 Shake

💪 Be surprised!

🤗 Give your first alpaca hug

❤️ Fall in love!

💯 Start your own alpaca herd
Each alpaca is handmade in Peru, locally sourced, and impacts 100+ families of artisanos.

Alpacas are happy animals that roam the Andean Highlands freely. Their fleece is the softest and one of the most sustainable materials on earth. Freezing nights and sun-drenched days resulted in alpaca fiber being truly unique!
Join our Alpaca-Holics and let's make the world a fluffier place together🦙🦙🦙
🦙 Dimensions: 23-24cm (S)

🦙 Weight: 300g (S)

🦙 Origins: Handmade in Peru

🦙 Materials: 92% Hypo-allergenic & Cruelty-Free Alpaca Fur | 7% Polyester | 1% Acryl
Fantastic fluffy family addition
We absolutely love our new alpaca! He is unbelievably soft and cute. Well made and arrived a lot more quickly than expected. If you are thinking about it, do it. :)
Wonderful, Claire! Thank you so much for this awesome review =)
Fluffy, joy, love
I love my small fluffy white alpaca! He brings me so much joy!
That is fantastic to hear, Sharon! Thanks for sharing.
Birthday present
I bought the Alpaca for a friend and she loved it. She said, it's very soft. The delivery was fast and the insides were well packaged.
That's great, Lisa! How amazing you gave it as a gift! Thank you for the lovely review.
Baristas - Small (23cm) - Alpaca Toys - Stuffed Animal - Stress Relief
Thank you for the five-star rating, Mattia!
Wanderful mini alpaca
Wanderful mini alpaca, I like so much its colour
Join the family!
1. Get your own official INKARI alpaca!
3. Get your VIP Welcome Gift!
4. Share with 1000s of other international alpaca fans and enjoy many VIP benefits!
WTFAQ? I thought alpacas were the same thing as llamas...
...and much more answers to commonly asked questions and misconceptions
Shipping
INKARI ships all over the world. Shipping costs are applied based on your specific shipping destination and are added during the checkout.
Depending on where you're from, shipping time may vary. On average, orders from the EU will take 5-7 business days to arrive.
Overseas deliveries can take anywhere from 7-16 days. Delivery details will be provided in your confirmation email, but estimates can be affected by local custom processing times.
Use the tracking portal provided in your shipping confirmation email or use 17track for the most up-to-date information on the location of your parcel.
Limited Editions & Restocks
Restocks occur every 2-3 months due to the natural cycle.
Get in touch with support@inkari-alpaca.com for specific reservations and requests.
A Limited Edition is a never-seen-before alpaca toy that resembles an exotic animal, delicious dessert or vibrant color. Only available once every few months with only a limited amount of stock available, these Limited Editions are true collector's items.
VIP Members
It's super easy!
Send out a request to join the VIP Members FB Group.
Join 1000s of other alpaca fans and start sharing your own alpaca stories with them!
New to the group? A VIP Welcome Gift awaits... join and find out how you can get your own gift.
INKARI VIPs are the first to learn about new product launches, know the exact starting times of the original Limited Edition Sale, can win amazing alpaca prices through VIP Challenges and so much more.
Get your first alpaca and join the family today!