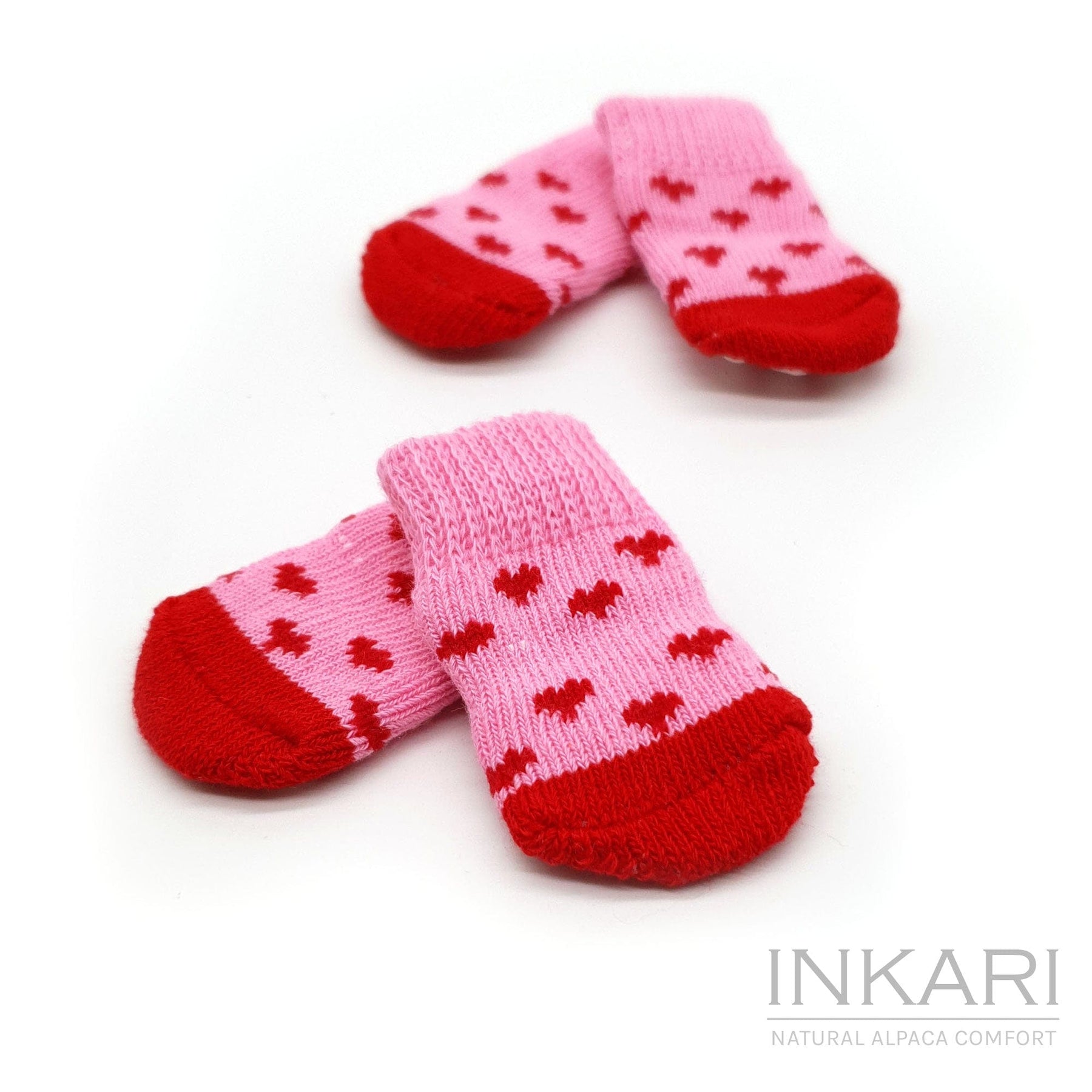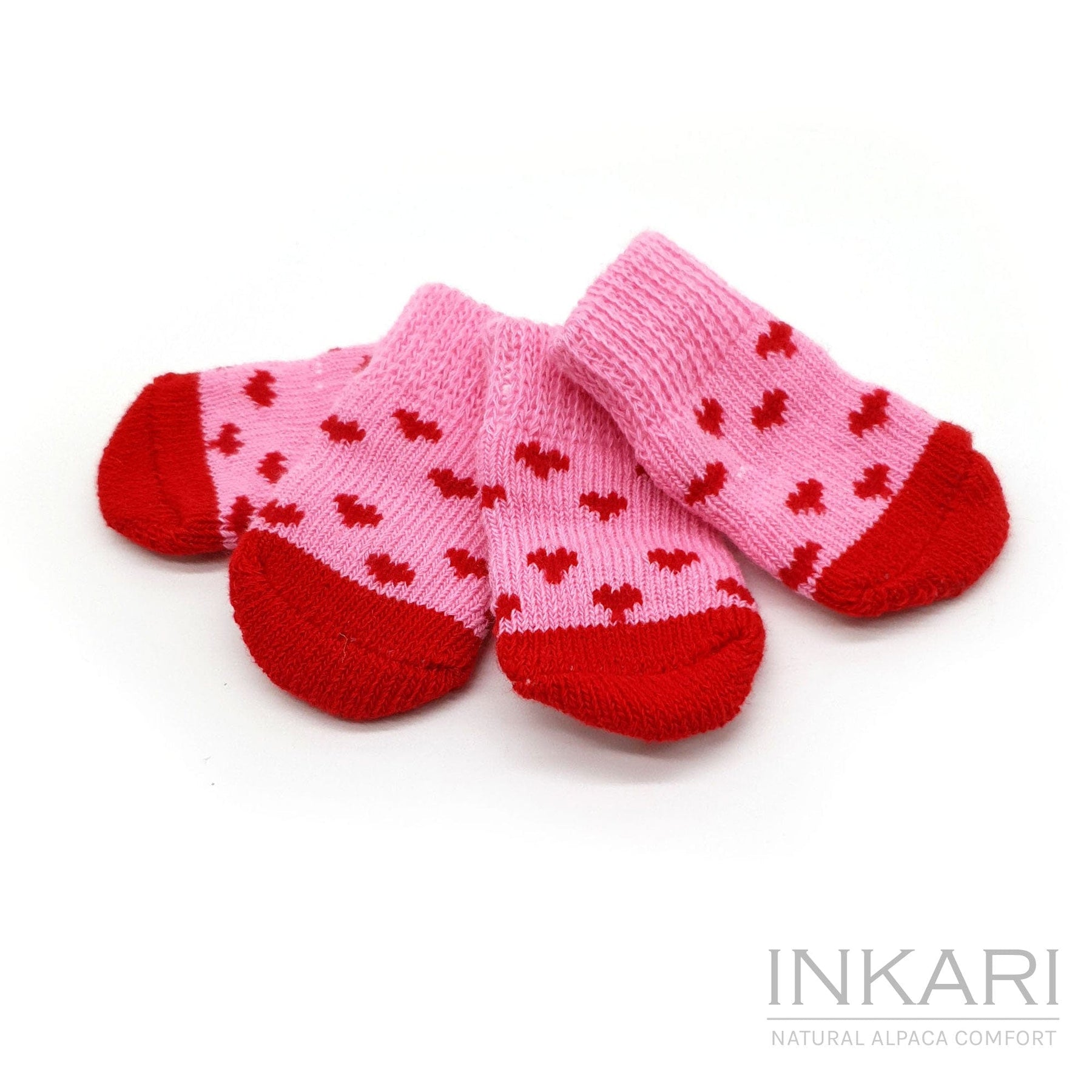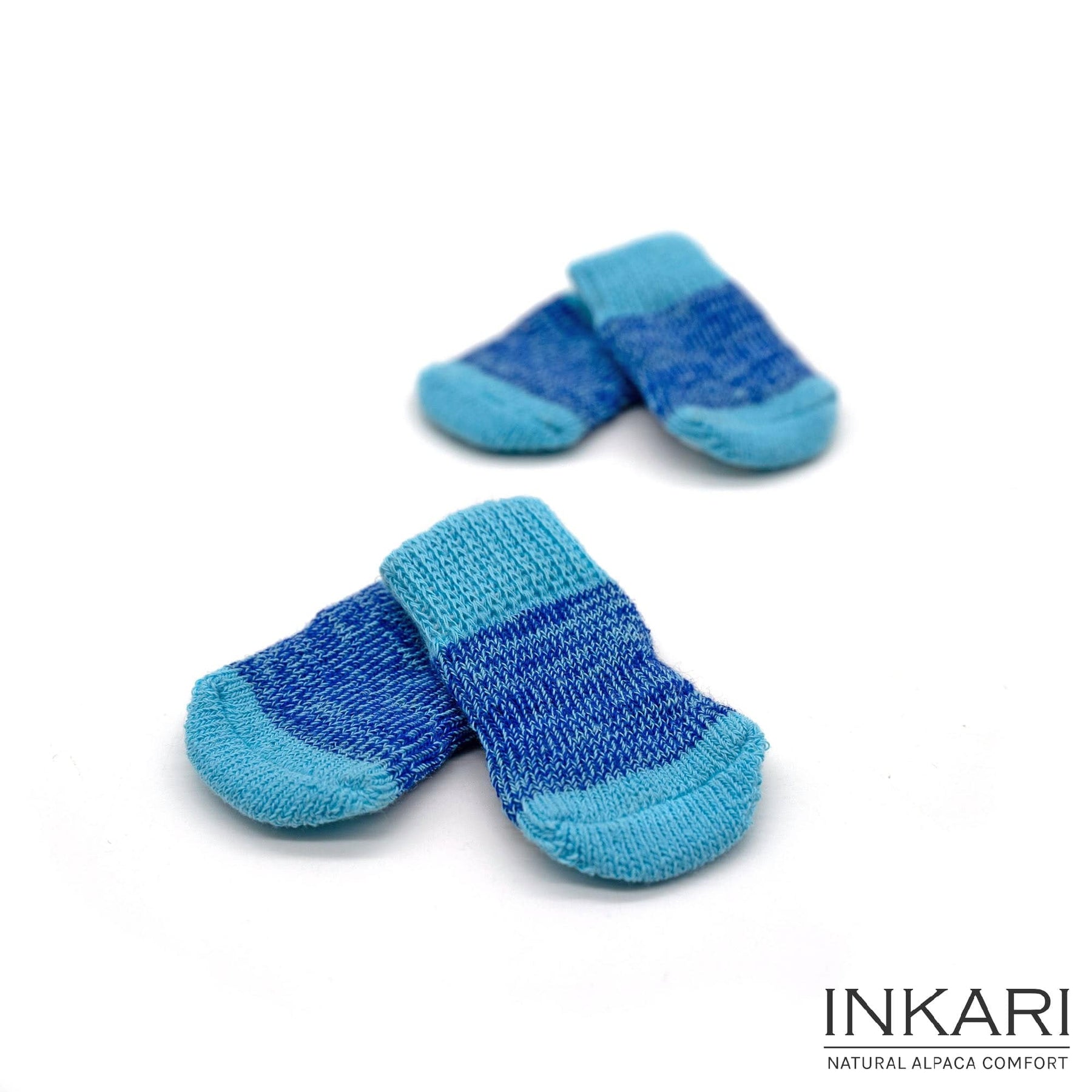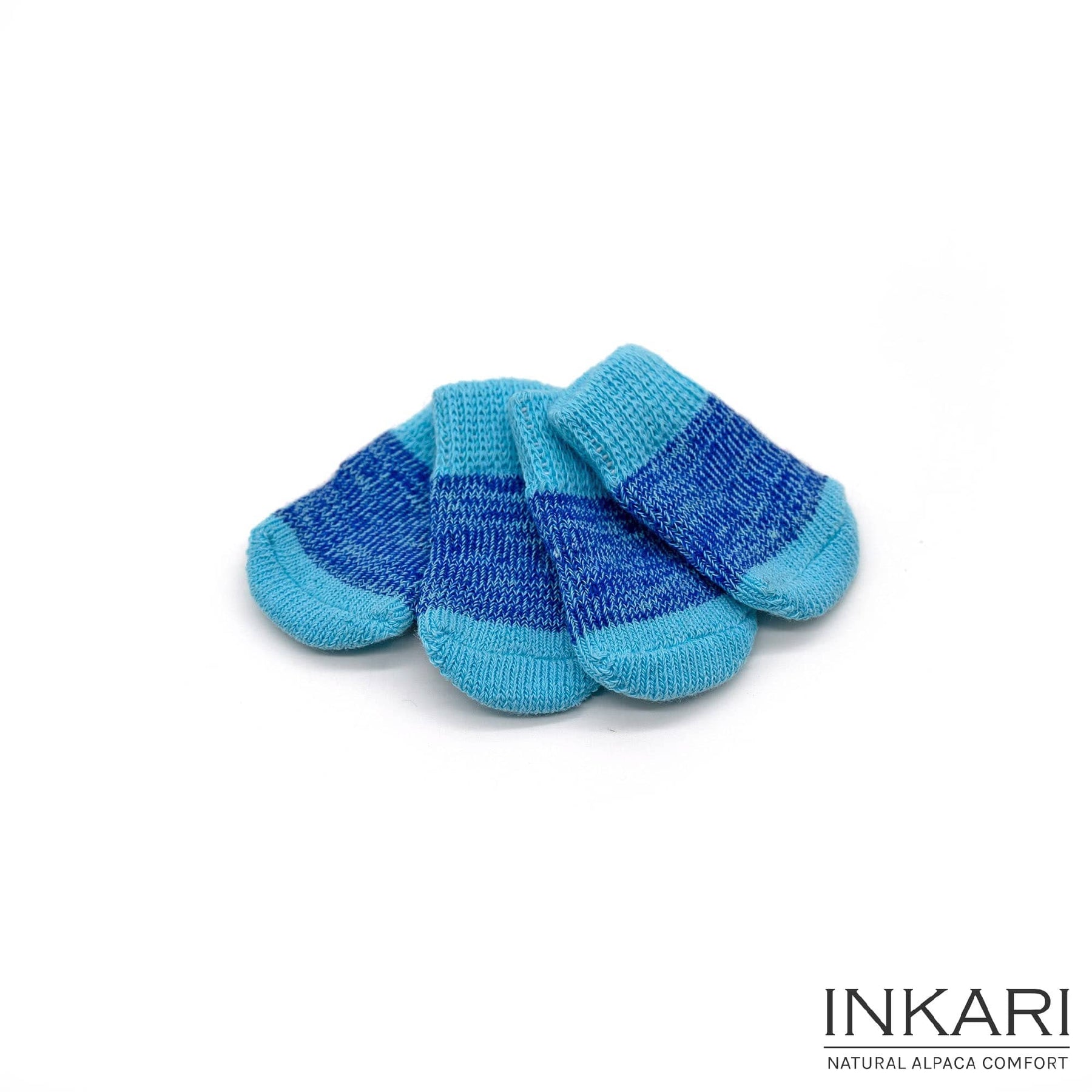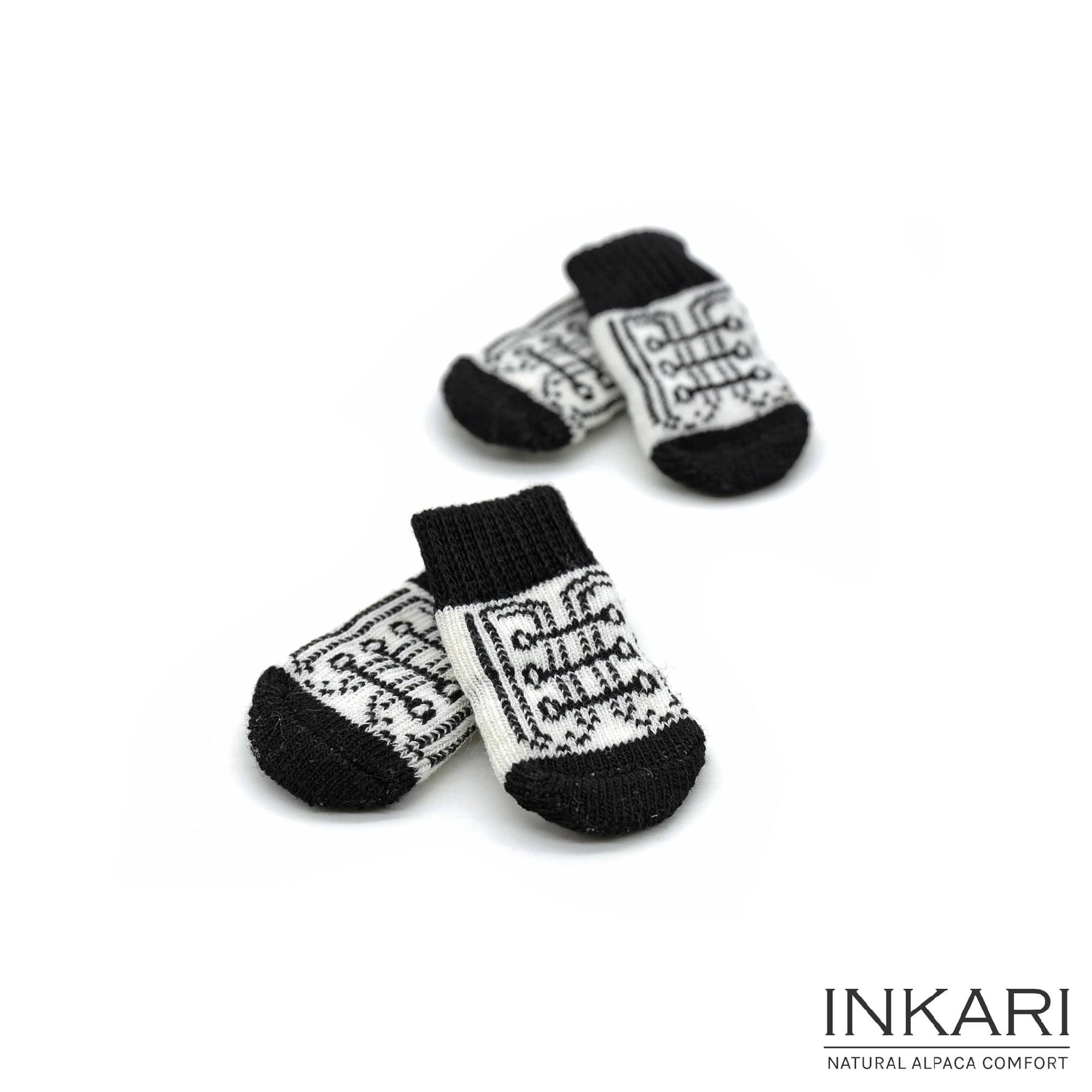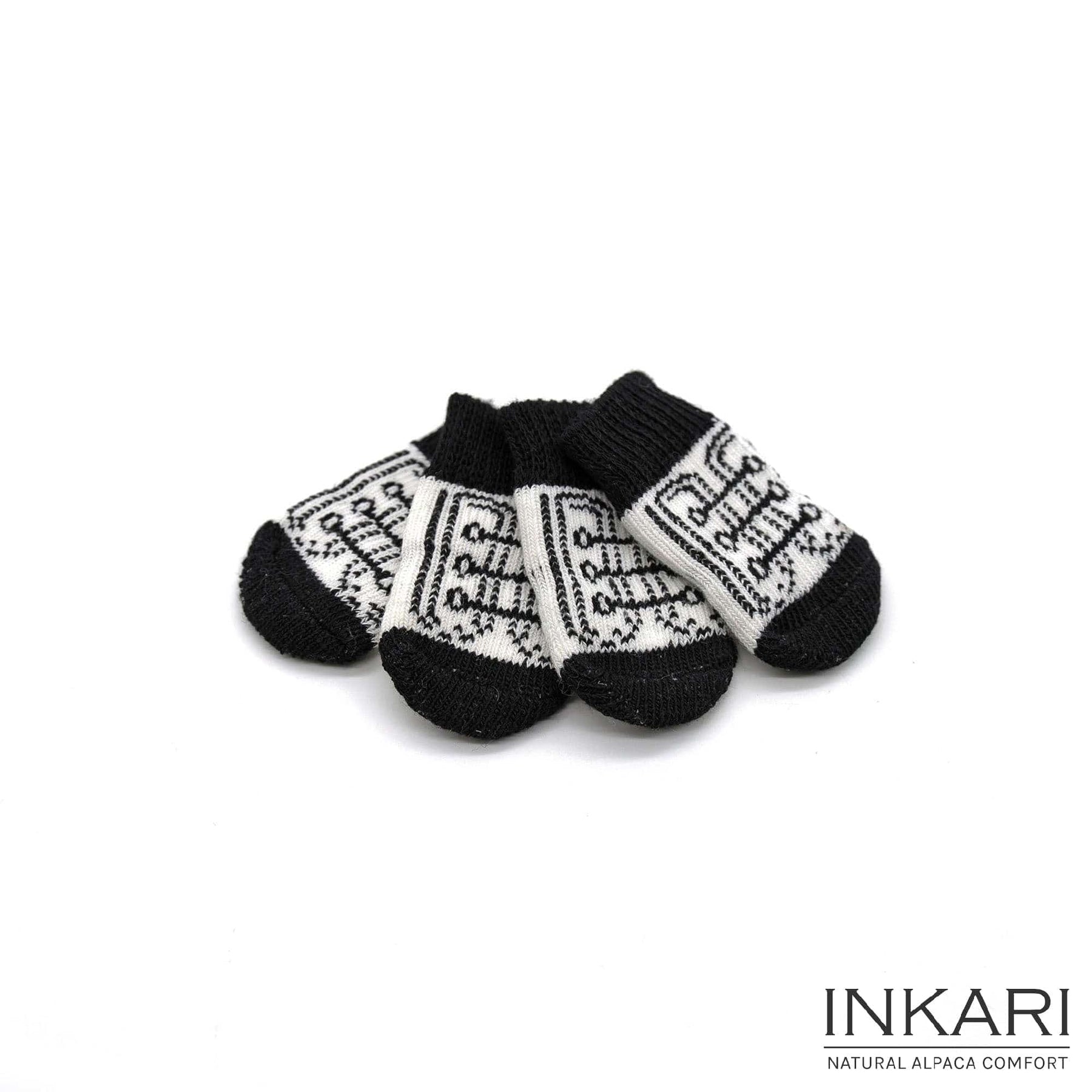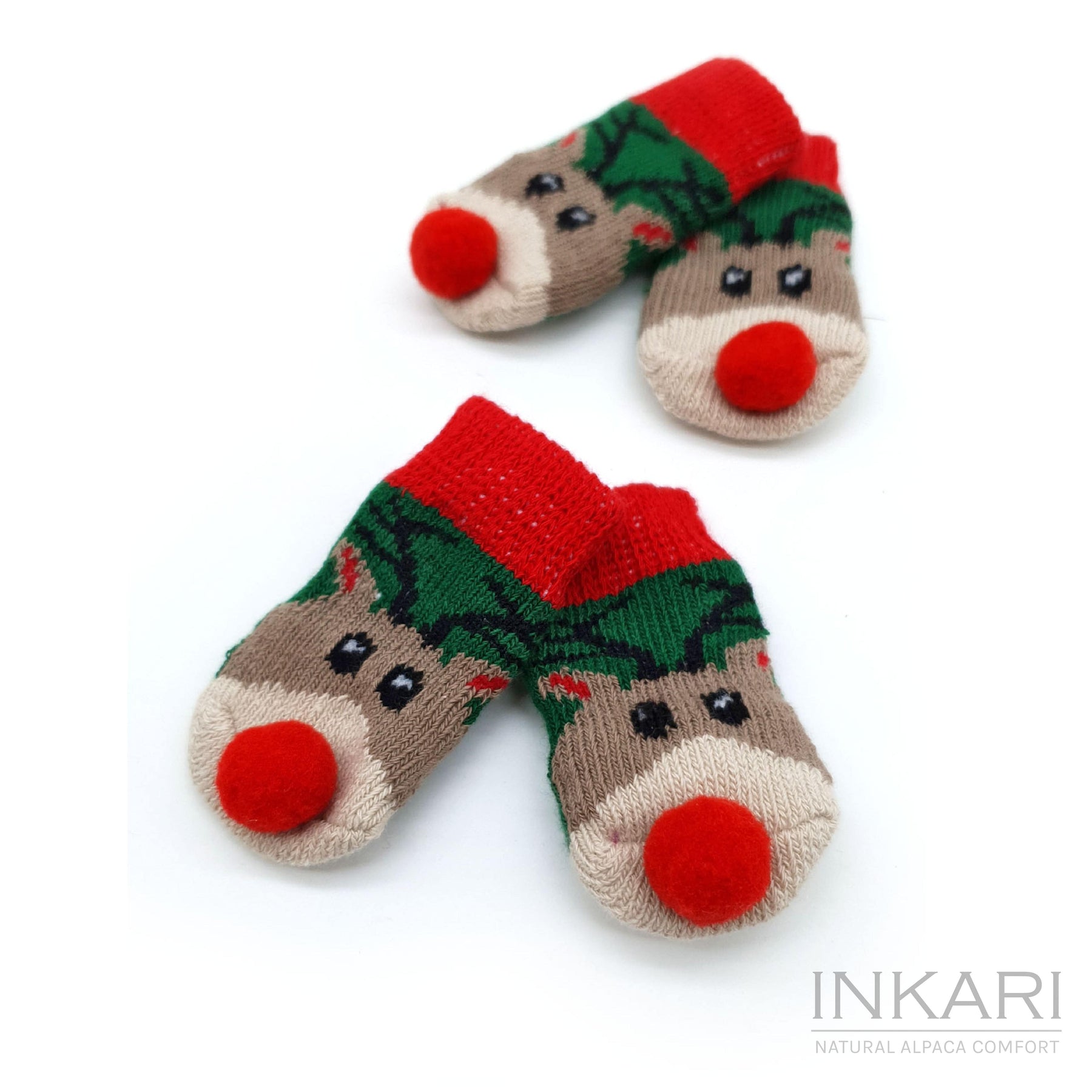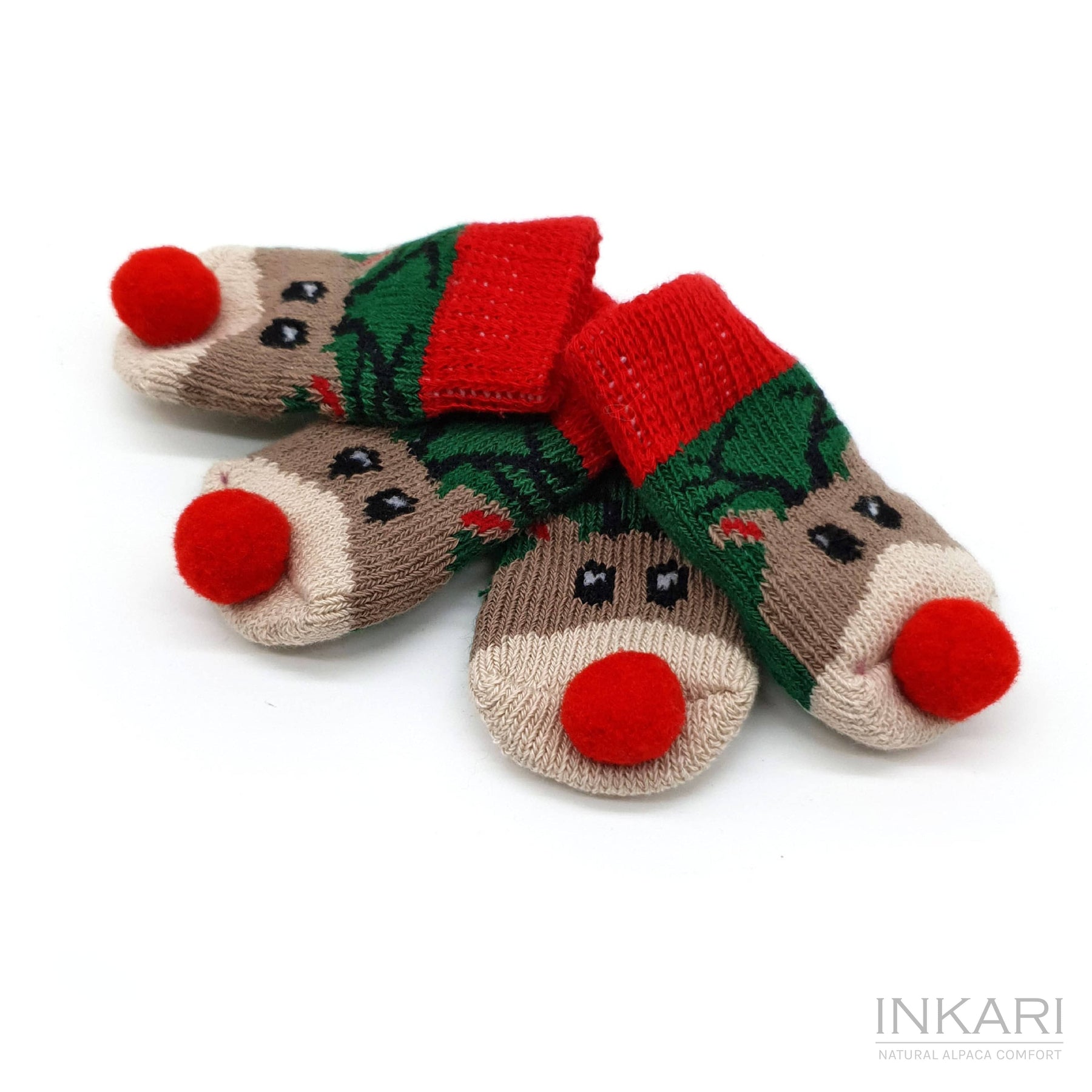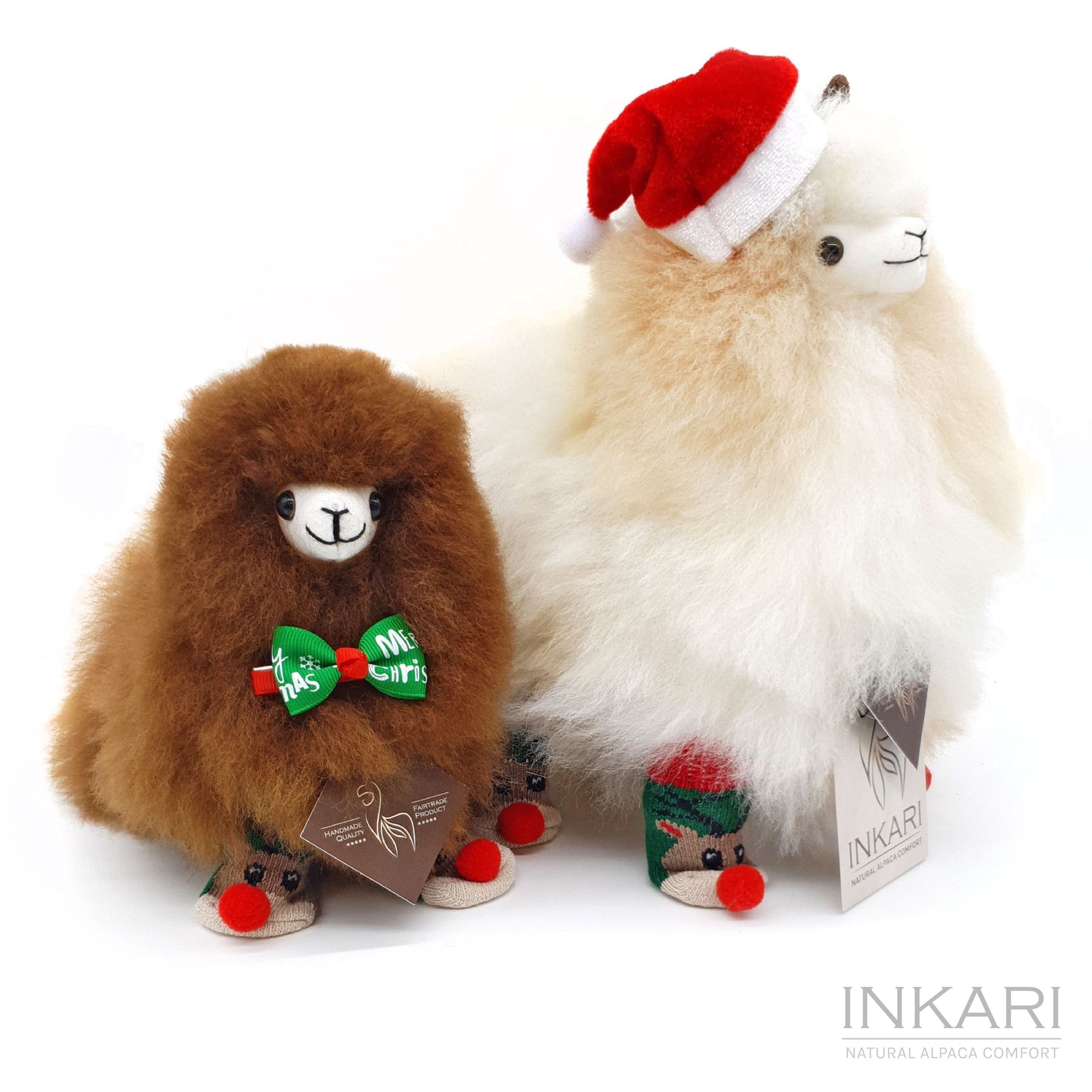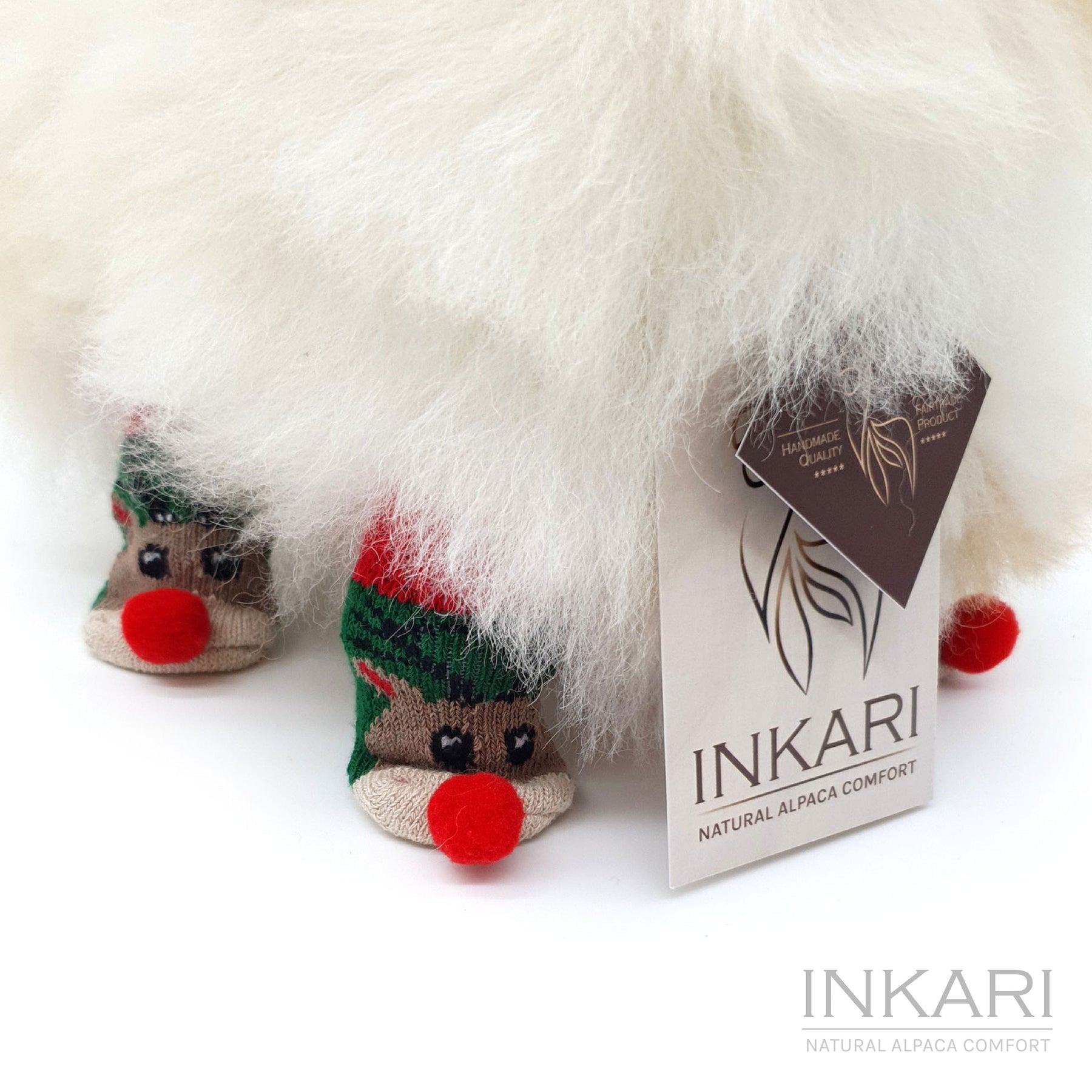 Alpaca Socks

Sometimes alpacas can have cold hooves... but those days are over.
These Alpaca Socks will make your alpacas' hooves feel like they've found their cozy little home!
Ultra-soft and stylish, these 4 pieces will keep your toes warm and your hooves looking oh-so-cute.
So slide 'em on and get ready for some alpacamazing fun! 

1 Set includes 4 socks in their own unique style.

Inkari tip #41:
  combine Alpaca Socks with other Accessories for the fluffiest Alpaca Gifts!
Join the family!
1. Get your own official INKARI alpaca!
3. Get your VIP Welcome Gift!
4. Share with 1000s of other international alpaca fans and enjoy many VIP benefits!
Frequently Asked Questions
Shipping
INKARI ships all over the world. Shipping costs are applied based on your specific shipping destination and are added during the checkout.
Depending on where you're from, shipping time may vary. On average, orders from the EU will take 5-7 business days to arrive.
Overseas deliveries can take anywhere from 7-16 days. Delivery details will be provided in your confirmation email, but estimates can be affected by local custom processing times.
Use the tracking portal provided in your shipping confirmation email or use 17track for the most up-to-date information on the location of your parcel.
Limited Editions & Restocks
Restocks occur every 2-3 months and pre-orders become available multiple weeks before a restock and will guarantee the reservation of your favorite alpacas.
Get in touch with support@inkari-alpaca.com for specific reservations and requests.
A Limited Edition is a never-seen-before alpaca toy that resembles an exotic animal, delicious dessert or vibrant color. Only available once every few months with only a limited amount of stock available, these Limited Editions are true collector's items.
VIP Members
It's super easy!
Send out a request to join the VIP Members FB Group.
Join 1000s of other alpaca fans and start sharing your own alpaca stories with them!
New to the group? A VIP Welcome Gift awaits... join and find out how you can get your own gift.
INKARI VIPs are the first to learn about new product launches, know the exact starting times of the original Limited Edition Sale, can win amazing alpaca prices through VIP Challenges and so much more.
Get your first alpaca and join the family today!